Jill here. Obviously, George and I haven't had time to review the entire Main Street Marketing Machines program yet because it's HUGE! But we got an email that they're closing the doors Friday at midnight (Pacific), so we wanted to update you on what we've looked at so far so that you can make a decision if you're on the fence. Look, I like to procrastinate as much as the next person, but do not wait until the last minute if you really want to get in on this and don't want to wait months and months until it opens again. You'll kick yourself if you forget and don't get signed up.
This is what we've discovered so far. No offense to Local Business Money Machine, which has been a complete blessing this past year and really helped us get off the ground and headed in the right direction, but this is a MUCH better program. Of course, it's about three times as expensive, so that's something you'll need to take into consideration. But, especially if you're a "newbie", this program breaks everything down into very manageable chunks. And the videos are incredibly professional (what else would you expect from the guys at Traffic Geyser) and even entertaining.
In fact, this program is broken down so well, that I am going to try my hand at some of the technical parts of it. I'm going to create a landing page myself and see whether someone who's technically capable but completely unpracticed can do this. I won't get it done in time to tell you the results before the program closes, but the fact that I'm willing to even TRY is a testimony to this program. Keep in mind that when I graduated from high school, I asked that my parents give me a typewriter instead of a computer, and I usually tell people that "I eat breakfast and talk to people, and George does all the work." Perhaps I'll no longer be able to say that 🙂
What else have we discovered? We would have paid as much for the level of Traffic Geyser membership included as we paid for the entire Main Street Marketing program. So, even if you're thinking about trying out Traffic Geyser, go this route instead. You'll get not only the great video marketing training that Traffic Geyser includes but marketing materials for your new business; over 40 hours of video training by everyone from Mainstreet Marketing success stories (they really do tell you EXACTLY what they did to be successful, even role playing some of the client approach strategies they use) to Bill Glazer; planners; free report templates; fill in the blanks autoresponders… I really could go on and on.
Is this program for everyone? I would still say "no". There are plenty of people who won't implement the steps and won't follow the program. If this is you (you know who you are), don't buy this program. If you don't like interacting with people, and you're not willing to take on a partner who can handle the client interactions, this probably isn't the program for you. I think, however, that it is appropriate for people with varying skill levels when it comes to internet marketing. You do need some degree of comfort with technology, in general. But if you've ever blogged at all or are comfortable with Facebook, then you should do fine.
Like Local Business Money machine, you'll need some time to set aside for this. The Traffic Geyser trainings are pretty quick and easy. There are eight lessons in the Express Lane training. The longest lesson I've seen so far is about 15 minutes. Then there are assignments that go along with those, which I think will take a minimum of 30 minutes to a couple of hours. So, you'll need around 15-20 hours, probably to get through those trainings. And then, of course, you'll need to go through the Main Street Marketing steps. Plus, making the pages and acquiring your clients. In other words, don't think you're going to buy this and five minutes later start depositing checks in your bank account. But, really, if any of you HAVE discovered a system that works that way, you should contact George about writing for this blog because clearly you've found a way to make money grown on trees and a quick way to harvest it.
I do think that you should be able to get through enough training and start implementing the program and figure out whether it works within your 30 day trial. That is, of course, if you don't wait until day 25 to get started. And that's my recommendation to you. If you're interested, buy the program. Work the program for the next 30 days (no excuses— just get busy). If you realize it's not for you, there's no way you're going to do it, you haven't even opened the files— for crying out loud, return the program! It's risk free if you'll just take that step if you aren't using it.
So, in summary, are we abandoning Local Business Money Machine and switching to Main Street Marketing? No. We'll do a hybrid of the two for our business model because we're already making money with Local Business Money Machine. There is a lot of overlap in these two programs, as they both target Local Search marketing opportunities. However, there are some areas that are mentioned in less detail in Local Business Money Machine that we haven't really pursued as much as we could have (including doing more direct marketing and, of course, video marketing). These are the areas where we'll be using Main Street Marketing Machines. Do I think you can use Main Street Marketing Machines without Local Business Money Machine? Absolutely!! It's a completely different model and will stand on it's own with no problem.
So, take some time to think about it. Write down the pros and cons, where you want to be a year from now and whether your current path is going to get you there. Then, if you think this is a good match for you, buy it! I think you'll be glad you did.
P.S. Oh, and if you have any questions about the program that you'd like answered before tomorrow, let us know. We'll be checking comments for the next couple of days pretty regularly so that we can answer anything that will help you make a decision.
PPS. To get our Main Street Marketing Machines Bonus, please remember to use our affiliate link by clicking here. Then send an email to info @ mantywebdesigns .com with a copy of your receipt. Once we have verified that you purchased through our link we will contact you to set up a one hour phone consultation with us to answer any of your questions after you have used the program for at least 30 days. Also, we will follow that call up with an email to check on your progress.
Please, let us know if you have any questions about our Main Street Marketing Machines review.
Hey… I just wanted to quickly tell you to go check out this great example of viral marketing my wife told me about by visiting our new blog:
http://mantywebdesigns.com/blog/2010/01/great-example-of-viral-marketing/
So, what do you think? Can you do something like this online? If so, then what are you waiting for?
So, if you read last week's post, I talked about 3 Things You Must Know To Be Successful Online. If you missed it, head on over there because it'll really get you ready for this week's topic…Social Media baby!
By now, chances are you have a good idea of what Social Media is. Heck, last year it was called Web 2.0 and like Gary Vaynerchuck, the premier go to guy for Social Media branding says, "It'll probably be called something different next year".
In a nutshell, Social Media is just a fancy word for social networks such as Twitter, Facebook, Youtube, Friendfeed, etc., where you can engage and interact with your audience in a more personal and "social" way. It's been around for several years now and frankly, it's not going anywhere. I mean it when I say this and I can guarantee you that any business that doesn't get into the new age of how business is done and continues to stick with the old school methods, is going to be toast.
Point blank, bottom line. There's a lot of information out there on how to do Social Media right and then there's people like me who love helping you profit from it. I'm extremely passionate about Social Media and over the course of reading up on a lot of different information, here's what's stuck the most…
If all you want to do is sell, you better change your mind…FAST! Social Media isn't just about selling to and/or getting customers where they're spending a lot of their time. It's a lot more than that. It's about getting into the conversation that's happening and being there. Sometimes people need advice or help with this. Sometimes they need extra assurance before they purchase something. There's a number of different possibilities and when you can engage and interact with them, they'll look to you as a friend, an authority, someone they can trust over time.
If all you do is sell, you've already turned them off by just your first tweet or status update. Offer advice, be helpful, and sure, sell from time to time, but don't stray from the fact that your customers want friends. And when you can be their friend and build that relationship with them, it's hard telling how profitable it'll become.
Post relevant, entertaining, and valuable information. You don't speak politics to an infant, do you? Then find your niche or niches that you love, know about, and/or do work in, and post about that. There's so many times where I've followed someone because I enjoyed their tweets about personal development and they start talking about this dirty scumbag politician. I guarantee you 98% of the people that pay attention to them could give a care less.
Now, there's times where you post about other things, hopefully positive (Did I mention more than enough negativity can bite you in the butt?). That's understandable and you should post here and there about other things because it gives people a better sense of your personality, a big factor in why people pay attention to you to begin with. However, when you get way off topic and stray far from your niche, it makes people start to change their minds.
Always stay true to your roots and make sure that you provide some sort of value in everything you post.
Transparency is the new disclosure. Most people can sniff out liars as well as a bloodhound can sniff out a criminal a mile away. Always be truthful and honest in your ventures and activities. There's been so many people who could of got far in what they were doing but no, they decided to lie about things and worse of all, cover them up. Guess what happened? Things get exposed and when you get marked as a liar and someone who can't be trusted, that sticks in people's minds and is hard to get rid of.
By being transparent, you simply be who it is you are and just do you. You're no one else. You're not proclaiming yourself to be an expert, guru, master, or wizard. Let others decide who you are by your actions and what it is you bring to the table (jump back to valuable content). We've all heard the saying "The truth shall set you free" and it will. It'll not only set you free but also help you build deeper relationships and make a lot more money in the long run.
Mike Stenger is a full-time online business owner who has a strong passion in helping others get results. You can find him here at his video blog where he frequently talks about business and life success strategies.
If you don't give titles much thought, keep reading.
Here's the situation. Those short, one line things called titles are what your potential visitors see first. It doesn't matter if it's a blog post or a sales letter page, the first thing that's going to make the first impression is the title. If that title doesn't entice your visitor, it's also the last thing of interest they'll see before they leave, or never visit at all.
Not only do you need a title that will provoke interest from its viewer, but you don't have that many words to do it. You have a second or two of reading before someone surfs off to the vast quantity of competing content available on the Internet.
In short, your titles needs some thought. You may even have to test it a time or two.
So what's to consider when you're trying to fill a title?

Yes, spiders are great, but the primary target for the title is your visitor. It takes a human being to act on something they see, so don't write titles for the spiders.


You can find examples of titles in other places. Digg in particular is loaded with them, and you'll find out in a hurry which ones you wish to click and which ones bore you. Find the ones you like and learn from them. The swipe file concept works just as well for title ideas you can adapt to your own purposes.


Target titles to your desired visitors. Titles written for one specific group of people may not work for another. Furthermore, remember the marketing adage that if you advertise to everyone, you're advertising to no one.


Keep it as short as possible. If there's something you want to say or provoke with a title, don't drag it out. Fiddle with it until you use the least amount of words to get the desired effect, because the people looking at it won't take long to make a decision about it.


Titles can make or break a visit to your site or blog. Take the trouble to get them right.
Life has a funny way of forcing your hand. I've been playing around at this online thing for several years now and have made some decent money at it, but never really committed to it. I've talked about doing it full time. I've dreamed about doing it full time. But I haven't been DOING it full time. Then a month ago I was laid off from my job as a JAVA developer. I spent some time putting together a resume and talking to recruiters before realizing I didn't really want another job working for someone else. I wanted to work for myself. Full time.
So, after a series of events unfolded (which could be the focus of a later post), my wife and I decided to take the plunge and start our own business. So, I am very pleased to introduce MantyWeb Designs (www.mantywebdesigns.com), a full service web promotion and web design company. We will be specializing in helping local businesses with underperforming websites turn their websites into a valuable part of their marketing plan. I'll be focusing on helping people increase traffic and improving conversion rates. My wife will be concentrating on sales.
While we are based in Houston, we're available to help people all over the U.S. So, if you're in need of assistance, contact me. You can leave all well wishes in the comment section.
Over my time online, I've created a few web sites and optimized them. Over, and over, and over again. In my occasional misadventures with them, I've picked up on a few things which can make your visitors happy, or drive them away in irritation.
Here are a few handy things to know in that regard, in no particular order.

Your text can be too wide. Yes, too wide. Overweight, portly, stretching-too-far-across-the-screen wide. Comfortable reading width maxes out at around 750 pixels or so. Personally, I try to keep text widths within 700 pixels at most. This doesn't mean your whole site has to be that wide, but no block of text on it should be any wider. If you've seen a sales letter site, you've seen this principle in action.
If your text is too small to read, no one will try before they leave. I like 12-14 point for main content text, and 10 pt at the very, very minimum. If your sidebars require smaller text, get wider sidebars.
Images are good, but all things in moderation. If you have so many of them on a site it takes forever to load, they're not going to do you any good. If you do have a fair number of images, as with a magazine-styled site, try to keep them small so they load quickly.
Multimedia works better than text alone. Try text and a picture or two, or text and a video, or text and some audio. Again, all things in moderation due to load times, but if you can, embellish your text.
Automatic audio loads on site start-ups are really irritating. If you've ever landed on a site with automatic music, you've experienced this for yourself. Don't use it. If you use audio, give the visitor control over it.
If you want to put pictures in your background, you can make cool backgrounds with small repeating images. I've seen an entire site background done with a simple 5px by 5px image that seamlessly blended into every image around it.
Never write over images. Gradients are the only exception to this rule. No matter how much transparency you apply to anything else, though, writing over images it is going to look bad.


Learn from my blunders. Use these tips to help make your site a much better place to visit.
You've heard great things about link trading, right? Well, I have too, and I'm sick of it.
When I first started building sites, I thought it was what I needed to do. A lot of hours and much frustration later, I accomplished next to nothing. Not only that, but I learned there were better ways to get back links, and realized just how much time I had wasted. For those of you that aren't yet as convinced about this as I am, I present to you the 10 things I hate about link trading.
1.) I spent lots of time for little gain. Yes, they put my link on their related link pages, and I put their link on mine. Of course, that was when they bothered to respond, or actually knew how to alter the HTML of their own sites to do that. Some just didn't care if they ever posted my link, and after a lot of wasted correspondence to them, I wound up taking theirs down. This is not my idea of time well spent.
2.) Link trading services aren't much better. Yes, you can put your link in a marketplace and have people look you up, but the end results are still the same. Plus, the service sends you email asking you to upgrade to the paid service, which will cost you money to do more of the nearly nothing link trading accomplishes.
3.) I didn't get jack for traffic. Oh, there were a few exceptions, but for the most part, no traffic. Seriously, when was the last time you went to a web site and thought "Oh, the first thing I'm going to hit is the related links page?" Neither does anyone else.
4.) Related links pages don't have the same page ranks as the home page. I don't know any exceptions to this rule. Don't even take the time to believe that your link is going on the home page. Unless you can make a blogroll, that's probably not going to happen.
5.) You don't know if you're going to be cheated or not. Yes, your link page could be nice, well organized, and short enough so that it's not mistaken for a link farm by a search engine. Do you know your trading partner will have the same? Do you know they'll even have a clue?
6.) Two-way link trades are discounted in the search engines. Nowadays, search engines aren't giving as much weight to them as they once did. They even have services that do three-way link trades now to get around that. Still, how long do you think it'll take some engineer at Google to crack three-way link trading and get their happy little spiders to discount them too? It's going to happen sooner or later.
7.) One way links are better, and you know the sad thing about them? They're easier to get. You just trade some content for them with a little tried-and-true tactic called article marketing. You do less work for more gain, because once you've taken the time to create a good article and post it to some free article sites, it'll spread on its own over time.
8.) There's way too much effort being put into this now-worthless tactic. There are two-way link trading automation scripts. There are two-way link trading services. There are scripts to insure that if someone trades a link with you, they don't cheat you. And they're all a waste, because two-way link trading is miserable.
9.) There are ways to make your links go viral that take less time and effort. You can put them into YouTube videos. You can write viral reports around them. You can create cool content, put it on your web page, and have it bookmarked into a site like Digg. If you do a good job, any of it could go viral. If that happens, tons of people will see your link, and you won't have to spend any time wondering why no web masters ever answer your emails. Ever do that with a two-way link trade? Not a chance.
10.) You might get so frustrated by the futility and low payoff of two-way link trading that you'll write a rant about the 10 things you hate about it. You'll really know you're in trouble then.
As far as I'm concerned, two-way link trading is a waste of your time. There are better ways you can do more and get you better links for less time and trouble. Those tactics are all I ever use anymore, and I get more traffic now than I ever did tormenting myself with link trades.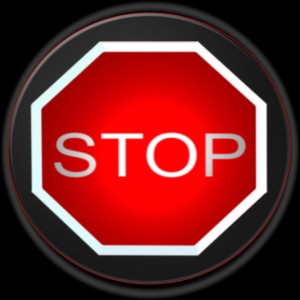 All traffic is
not
created equal. There are plenty of methods to generate website traffic, but there are also plenty of methods to waste your time and money as you try in vain to get worthwhile hits. Unfortunately, there are also far too many people willing to sell you the kind of bad traffic you don't want.
If you're trying to sell something or get a sign-up, you need interested traffic. Not all methods produce interested traffic, and here are a few to avoid.

Expired Domain Name Traffic: Sites that sell this sort of traffic say that they're redirecting some of the combined traffic from the tons of expired domain names they own to you for a fee. And yes, if you buy this sort of traffic, you get hits. Unfortunately, you don't get anything else, and you can't even confirm that your hits are real.


Pop-up/Pop-under traffic: When a company advertises that it can send you tens of thousands of hits for some ridiculously cheap price, they might be talking about pop-up or pop-under traffic. The problem is that you could be getting traffic from a pop-up or pop-under placed on any kind of site. That site isn't necessarily related to yours, which means this kind of traffic is hit-or-miss at best.



FFA

(Free for All) sites: Also called link farms,

FFA

sites are sites where you and everyone else can list a link and a description of your site for free. The first problem with this is that the links are constantly rotating, so yours won't last long. The second is that not only will you not get traffic, exposure, or a back link credit from a search engine from an

FFA

site, but you'll wind up with a ton of spam because they'll want an opt-in to their list in exchange for letting you post a link.


Anything that sounds too good to be true: A zillion hits for next to no money? Blasts your link to tens of thousands of sites for free? Chances are they're advertising some junk traffic technique or another, and that all you'll get is wasted time and money.


Some ways to get traffic to your site just aren't worth it. As frustrated as you might be by only getting a trickle, don't waste your time or money on junk traffic.
Here in the next week or so I'm going to launch a new site. It's a simple little squeeze page with it's own free mini-report course, and I want it to be noticed as fast as possible. Unfortunately, the Internet isn't like it is on television, where you put the site online and suddenly, it's flooded with more traffic than it can handle.
I wish it actually worked that way, because my life would have been so much simpler.
Unfortunately, it doesn't, and you have to promote your site like everyone else. The good news is that you can create your very own promotional action pack to do that. It won't cost you a ton of money or take much time to create.
Here's what you need:

Several articles related to your site: I had the luck of being able to retask a few of my older articles for this one, and now I have four ready to go. Once you have them, blast them with an article blasting service if you have the money. It'll save you hours of posting them by hand.


A viral report: I've used quite a few of these, and will be making another one to drive traffic to my new site. Write a viral report related to your site, and add the link pointing to it. Once you do, other people must be able to find it so they can use it as a bonus for their purposes, and thereby distribute it for you. I put mine into distribution using the Butterfly Reports web site.


A video: These are the same kinds of video you find on YouTube. I make my videos with Sony Vegas, but choose whatever video maker works best for you. A simple slideshow video, or a narrated demonstration of something related to your site is what you need. Remember to insure your site

URL

is shown during the entire video, and pitched at the end of it.
Yes, it may take some time for you to get significant traffic to your new site. But you can get ahead of the game by assembling a promotional action pack in advance.
Among the other uses of the PDF ebook is the ability to drive traffic with it. If you know how to make a PDF ebook, then you can make its shorter cousin, the viral report.
While you can sell reports, the purpose of a viral report is a bit different. Viral reports are designed to drive traffic by trading content someone else can use for their 'help' in getting your links out to interested people. You do this by creating the report and letting others use it for free. When you do this, you should keep some things in mind.

First, you have to know where your report is intended to drive traffic. You want to write about a subject related to your site to prequalify the traffic, so don't start writing until you know.
The average person has to look at an ad seven times before they respond to it. So when you write your viral report, focus primarily on advertising a single link. Put it in the footer, the title page, and at the end of your report at the very least. You can also put it in the body of the report, but be careful not to spam it.
While you want to give anyone who reads your report enough good information to earn their trust, they won't buy the cow if they can get the milk for free. So when you write your report, keep the subject more focused than what you are selling on the site where you want them to go.
If you want to use the report to drive someone to an affiliate product page, make sure it's about something related to the products on that page. You want interested and targeted traffic, not generic hits.
To make the report go viral, clearly state what you'll allow someone to do with your report on the cover. Can they give it away? Sell it? Do other things with it? Also, make sure that you explicitly forbid them to alter it, or distribute it in any form but digital. If they do change the report, or distribute it physically, it defeats the purpose of using it to drive traffic.
If you have an affiliate program for the site where you intend to drive traffic, make your report rebrandable. Someone is much more likely to use it if they can make money from it and get free content than just to get free content alone.
Viral reports aren't oversized sales copy. To make them work, they have to provide real information to anyone who reads them in a well-produced way. You also want them to be used by other merchants as list builders and bonuses for buying something else, which won't happen if all you do with is just try to sell your own stuff in a

PDF

that looks like a spam site.

0l>

Viral reports are handy if you make them correctly, and know what you want to do with them before you write them. With a little preparation, you could be making viral reports that work for you.





My first thought about YouTube is that I visit it far too much.

It's easy to get addicted. You can surf for hours through the home videos other people have made. Some of them are so good at it they even have subscribers. I can enjoy my favorites, leave comments, and otherwise spend far too much time there when I should be doing something else. So do a lot of other people, and this is where your web site comes into the picture.

You can make videos of your own and put them on YouTube. If they become popular, you can use them to drive traffic to your site. Now, while I'm not going to go into a dissertation on this, the basics are pretty simple.

Make a video. You're promoting your own commercial interests when you drive traffic to your site with this video, so it should be original. Using other people's clips, music, or artwork for commercial purposes without their permission is a giant no-no and can get you into trouble.
Put your site's

URL

at the end of the video, then allow people to post or embed it on their own sites. You'll get traffic from YouTube, but you could get more if someone uses it on their site if the link is in the video.
Plus, to drive traffic straight from YouTube, put your link in the comment section that comes with every video there.
This can result in a traffic spike, and if you have some means of traffic capture like

RSS

, opt-ins, sales, or subscription sign-ups, you can put that traffic to use.


Internet marketing is starting to trend towards video, so if you can make them, you can most use them. It's worked for other people, for better and worse (i.e. "LEAVE BRITNEY ALONE
!"), so if you do make your own video, don't wear raccoon mascara and have a nervous breakdown.
On the other hand, if raccoon mascara has worked for you in the past, feel free to comment. I'd really be interested in hearing about it.
Just a quick note to let you know that John Reese has opened the door to Traffic Secrets 2.0.
Traffic Secrets 2.0 covers traffic generation techniques like:

Social Media Marketing & Strategy


Advanced Content Syndication


Cutting-Edge Video Marketing &

SEO



Leveraging Software & Widgets


Setting Up Automatic 'Content Factories'


Building An Affiliate Army


And more.


What I found really cool was that those who buy Traffic Secrets 2.0 (at least for now) will receive the following…

LIFETIME UPDATES

To The Course


Private Coaching & Mastermind Community


Web-based 'Action Tracker' Learning System


And more!


Once you buy your license to Traffic Secrets 2.0 you don't have to buy it ever again. Even by the time that "Traffic Secrets 100.0" comes out you'll have gotten all of the other versions for free. Pretty cool!
Traffic generation techniques continue to change over time so it's great to know that you'll be getting all the updated information and strategies for free. I am very excited about the free updates!
I am going to go buy my copy soon after I finish writing this post. You can buy yours by clicking here.