Today, I want to introduce you to someone using social media for a very personal cause. Jeffrey Reidy is raising money to help build his Mom a home. His main avenue? Harnessing the power of social media. I first met Jeffrey on #UsGuys on Twitter. I was moved by his story about his Mom and his dedication to helping her. At the time, he was starting a chip in campaign to get help for her. But now he's come up with several other ways to raise money for her. One thing he's doing is hosting a Social Media Webinar on February 8 from 8-10 p.m. CST . You're definitely going to want to sign up for this. It's only $29. It's for a good cause. And you'll get answers to lots of questions that you may have about how to make this social media thing work. I asked Jeffrey to tell me a little bit more about him Mom, his webinar and his advice for those new to social media.
1. Tell me a little bit about your Mom's situation and what you're doing to raise money to help her.
My mom was disabled years ago after a back operation for a sciatic nerve. Since she couldn't work again after the operation, she had to start relying on a fixed income from social security. She couldn't afford to keep living where she was prior to the operation so she found the only place that she could afford on the income from social security.
We didn't know it at the time but the building she moved into was contaminated with toxic mold and she became really sick from it. Now she's at the point where she needs oxygen to sleep at night and has a lot of seizure activity in her brain so even something like driving a car could be dangerous for her. She's at the point where she needs to get out of there asap, and with money tight all around, I knew that I needed to do something big.
So I came up with the idea to run in the Disney World Half Marathon in January 2012 and tattoo sponsors' logos on my body in order to raise money to build her a new house that she can live safely in.
I'm also holding some other events in the coming weeks and months such as social media webinars and anything else I can come up with to try to help her out.
2. What are you doing to train for the half marathon?
I just started a program called Couch to 5K this week and that will have me running about 3 miles in about 2 months and then I will step things up from there. It's going to be a long road and a lot of hard work, but it's my mom we're talking about so I have to do whatever it takes to succeed.
3. How did you get involved with social media and how did you decide to use social media to help your mother?
I've been involved with social media for a few years now. It started out with me just using social media sites for personal use but then I added it to the consulting work that I do for businesses. I've seen so many great things promoted successfully with social media, so it just seemed like a natural route to go in promoting the events for my mom.
4. How's that going so far?
It's going very well. The support I've received from people has been tremendous and it hasn't even been a whole week yet since I announced the Tattoo Run.
5. You've got a social media seminar coming up with the proceeds going to help your mother, who will be on that seminar?
We have a great lineup of speakers on the webinar… Michele Price, Chase Adams, Nicholas Cardot and Christopher Porter, plus some of the other #UsGuys founders might join Chase and the rest of us as well.
6. What topics will they be covering?
The topics that will be covered on the webinar include community building with social media, connecting with your customers via social media and friendship marketing using social media. We might touch on some other subjects as well.
7. Why should people sign up?
People should sign up because they'll be getting a ton of great content and information that they can implement in their social media strategies. I like to tell people that this webinar offers real social media advice from real social media experts.
8. What one piece of advice would you offer for people just getting started in social media?
The best advice I can give someone that's just getting started in social media is to just get out there and network with people. Interact with the people that you follow and the people that follow you, participate in #hashtag discussions and definitely focus on the "social" part of social media. You'll make a ton of great friends and have a lot of fun along the way.
9. If someone wants to use social media to help their favorite cause, what can they do?
The biggest thing someone can do is to show people that you care about them and that'll give people a reason to care about you and the things that you care about.
Thanks for the input, Jeffrey. Now, I highly encourage everyone to head over to Jeffrey's blog and sign up for the Social Media Webinar. You'll learn something for a great price and help Jeffrey help his Mom. Oh, and seating is limited and going fast, so get over there and sign up now!
Later today, we'll be posting a guest blog post by one of the UsGuys- the Twitter group that I've mentioned in recent blog posts.
Sam, who goes by qstreet on Twitter, is a really wonderful person. She's warm, she's genuine, and she's as open with her feelings in the virtual world as anyone I've ever seen. I might feel left out in a conversation or jealous of someone's "overnight success", but I tend to hide that. Sam will just say, "I feel lost", which makes it a lot easier for the rest of us to admit the same thing.
Recently, Sam flew to Atlanta to meet one of the UsGuys founders- Chase Adams. Her blog post is about that experience. But more than that it's about how to make your virtual experience more real. We hear a lot about "authenticity" in social media. A lot of the time, that translates to "don't lie", but I think as you read Sam's post, you'll see it means more than that. Being authentic, at its core, means going beyond being honest. It's not merely "don't lie", it's "don't hide".
I know you'll enjoy reading Sam's post, and I hope it will help you as you try to figure out this whole social media thing. Be sure to show her some comment love.
I Can Attest – He's Real!
This is not a fluff piece.  It's the story that resulted from tweeting, emailing and, recently MEETING Chase Adams.  The relationship with him dramatically altered my experience with twitter and provided an unexpected opportunity to test the "humanness" of social media.
Meeting Chase allowed the student in me to examine the nature of our exchanges, question the meaning of the words and see if my intuitive read matched the "real person".  After sending hundreds of tweets into the "stream" only to hear silence, I could finally share each blunder, hiccup, pinch, warm fuzzy and moment of confusion with another human, in the flesh.  It turns out that humanity in the virtual world has very few differences from that of the real one.
On that note, let me fast forward to seat 23E, preparing to land in Atlanta.
Thinking on the plane…what should I do when I see him? I'd really like to jump up and down, scream CHaaaaaase, and then give him a great big hug.   No, I can't do that –  unacceptable and he'll think I'm odd.  I could be cool and look around the atrium with no obvious focal point, casually zero in on him and say with my eyes wide, surprised, OH!  Are you Chase?
Finally, there he was – 15 feet away – leaning with arms crossed, hanging back.  Instantaneously, my previous plans vanished;  I mustered my most friendly, "unpuppydoggish" self and sheepishly asked –  Chase?
Score One for the RealChaseAdams! He showed up, patiently waited even though I was 3 hours late and made our meeting happen.
First things that surprised me:

He didn't talk in 140 characters nor did he tweet to others while with me


Took lots of time to be thoughtful and engaged himself – 100%


He redefined my idea of a "tech guy"


Was even more charming than expected


Took great care of our waiter who accommodated our 4 1/2 hour meeting


Smart and smarter – articulate – wise


Great, expressive eyes


Chase was a real collaborative guy who didn't just decide stuff, but included me in creating the evening.
Score Two for the RealChaseAdams! He could relate, interact & generate a relationship without hiding behind a computer.
Meeting Chase, IRL,  produced a weird sensation.  My heart knew him but my brain didn't.  I almost reached over and actually pinched him just to prove to myself that he was physically present, but restraint prevailed.  With this additional  visual-sensory input, I had a lot more to process – quickly.  The tilt at the edge of his smile, the twinkle in his eye, the way he moved his fingers when he reached for his "sweet tea" – all new input.  It's the physical that we miss in the virtual world!
We covered lots of topics!

Chase's vision for #usguys


My desire to learn technology and social media


Interesting life experiences


My gratitude for well… 'him'


Previous tweet exchanges that occurred in the stream – some funny and others that left me "wondering about the outcome"


Twitter etiquette, social theory and relationship building within a tribe


Chase's  dreams for the future, speaking at #sxsw, and my self-development game (I must admit, it was thrilling to share my hand-colored drawing with someone from the virtual world)


We were having a great conversation when quicker than I could say, "This is fantastic", we dropped – Kerplunk! into a relationship "thing" that typically occurs only after knowing someone for some time.  Most "things" test the substance of a relationship.  And I wasn't sure that one created in the virtual world could support the weight of a "thing"!
SNAG! ...heart racing...PANIC!  (What happens if we decide we don't like each other?)
By way of background, we'd registered for @jonmorrow's blogger apprenticeship program.  I was impressed with Chase's ability to engage other members of this community.  He gave great feedback!  I followed – he followed back.  We then began trading tweets during Hurricane Earl.  Are you expecting the hurricane to hit hard?  Your name reminds me of a soap star.  Why are you driving in this nor'easter?
Lighthearted exchanges grew into a sense of connectedness, and we started sharing emails.  After a couple of "Wow, you're pretty amazing's" and "Can't wait to see where you go next", Chase asked me for feedback about something he was writing.
In my desire to illustrate my commitment to him, I responded with the smartest stuff I had to offer – but I was hesitant because I didn't know how he'd react.  Over the next week or so, while participating in #usguys,  I started to sense my interactions with him had changed.  I pondered this for a while and then wrote to him and asked, "What's up?"
At "the moment" at dinner, we talked about that blip and what had really happened.
I found out he was troubled by my feedback.  It turned out that I missed the point entirely.  Chase was wanting me to understand his concerns about pursuing a new job opportunity and what he got from me was an intellectual critique.  In my distorted attempt to provide substance, I bungled the chance to care about his feelings and him "as a person".  This landed like a 2000 pound elephant given my intense commitment to relate deeply to others.  I played small and convinced myself it would be unwelcome in a "virtual" relationship.
I had an "alfalfa sprout" moment at dinner with Chase.  The kind of learning that's fresh, unplanned and shocking to your ego.   Chase could've avoided telling me the truth and blown it off deciding this was too intense for a twitter connection.  But, he didn't.  And precisely because of this, the tie between us grew closer.
Winning Score! This went straight to my heart.
Chase Adams connected with me through 140 characters.  He communicated with me through emails.  He influenced me to participate in #usguys.  He caused my participation in social media to become vital, compelling  and supportive.  And then, in real life, Chase was willing to risk it all and share a negative with me.
Turns out that the virtual world is no different than the physical one.  The venue doesn't matter.   It depends entirely on our capacity and desire to build relationship.
Chase knew that.  Sentiment CAN build within 140 characters.  I could've discovered that this sentiment was a figment of my imagination.  But because of "who" Chase  is, the reality far exceeded my expectation.  I didn't have to pinch him to determine that he is, in fact,
Sandra Parrotto is fascinated by self development, creative expression, intimacy & relationships.  She is the owner of Qstreet, an organizational development, leadership and coaching consulting company.  Theguidequest website, scheduled for launch in April, will provide online training and coaching career opportunities.  She can be reached at sam @ qstreet.com, on twitter @qstreet and fb as Sandra Parrotto.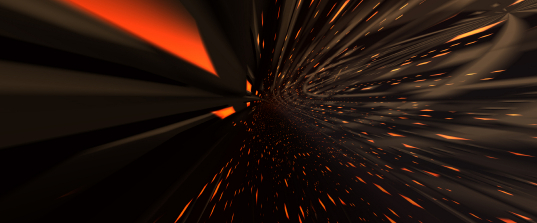 Sometimes I picture Twitter like making the jump to hyperspace on the Millenium Falcon. Except instead of stars flashing past, it's tweets. I think this is one of the big reasons that people burn out quickly on Twitter. It's not much fun if you can't figure out a way to be a part of "the conversation".
So, how can you fix that? How do you get connected? If you were in New York City and didn't know a soul there, how would you make friends? Would you stand on a busy corner and start shouting information about yourself? "Hello, I'm Jill Manty! I have kids! I homeschool! I like social media! I write a blog! Anyone want to talk?" That may be an excellent way to see the inside of some of New York City's finer correctional/psychiatric facilities, but you're probably not going to make any friends that way (and if you do, they may not be the kind of friends you were really looking for).
Here are a few suggestions for finding your place on Twitter.
Tweet chats If you just stepped off the bus into Twitterland, and you aren't following a soul, check out a few Twitter chats. You'll find people who have similar interests and can most likely find a few people to follow and start conversing with. Make sure you follow anyone you interacted with after the chat is over and thank anyone who retweeted a comment or link that you posted. Include anyone you thank via the @ symbol when you post your thanks. For example, "Thanks for the RT: @georgemanty"
Some Twitter chats do fly by fast and furious, so consider using a program like Tweetchat. I suggest slowing the refresh speed to 10-15 seconds, especially for particularly busy chats. If you're feeling like a particular chat is like trying to swallow the ocean, find one or two people who are posting things that you find interesting or entertaining and start up a side conversation (try to keep it on topic, though, unless you're going to drop the chat hashtag- #).
How do you find a chat that interests you? Someone has created a Google spreadsheet of Twitter chats, and it's kept pretty up to date. My personal suggestions? #tweetdiner, #blogchat, #leadershipchat and #usguys. But find one that works for you. There are chats on diverse topics from horses to food.
Lists Once you've found some people to follow, consider creating a list, so that you can more easily keep up with people. Personally, I still haven't created my lists, so I'm not going to be able to give you a lot of firsthand advice. But there are lots of resources on the web about creating lists. For the basics, check out Twitter's own help on the subject. For more on the topic, check out this resource. (I got that resource after asking a question on #usguys- see what a great resource Twitter can be? Thanks to Brandon Sheley for the link!)
You can also use other people's lists as an additional way to find people to follow. Sometimes people will create blog posts about their own lists of people, like this one on New York's Top PR Public Relations Firms and People. Or you can follow lists that people you follow on Twitter have created.
Hashtags People will hashtag all sorts of things that other people might be interested in. You can view the most popular ones at wthashtag.com. You can then choose to look at who's using hashtags you're interested in or just start using some of the ones that are popular that interest you. Over the past week, popular hashtags have included the always popular #facebook and #socialmedia, but also #iphone, #travel and #wikileaks.
Really, there's just one hashtag I recommend using on a regular basis, outside of Twitter chats: #usguys. While there is an usguys chat, the usguys hashtag is 24/7 discussion on marketing, social media, leadership and pretty much anything under the sun. This morning there was talk about everything from the meaning of "lost his squash" to whether it's appropriate to use "dude" for women. I set it up regularly in tweetchat or hootsuite to stop in and check out what's going on throughout the day. It's much more than a hashtag- it's a virtual tribe of people who will help and support you.
Want to see what a big deal a hashtag can be? Using usguys as the example, people have created blog posts specifically around usguys, as well as a virtual usguys daily newspaper. Usguys helped get a blog off to a phenomenal start. I think you can see how being involved with a group like that would make Twitter a much more welcoming place.
I hope this helps you figure out how to get involved on Twitter. If you're already involved, what are your suggestions for people who are new or frustrated with Twitter? Leave your thoughts in the comments below.