In case you haven't already heard, our business is in the running for a 250K grant, but we need 59 more votes to qualify for the 250k grant.
If you have already voted then it would be great if you could get one or more friends or family members to vote.
In case you haven't already voted click here:
https://www.missionsmallbusiness.com/
And log in with Facebook. Then you need to type in Mantyweb for the name of the business and click on the vote button next to Mantyweb LLC.
Feel free to share with your friends. Just don't promise anything in return for a vote, because that is against the rules.
Thank you for your support!
Social networking this, social bookmarking that. It's a social media crazed world out there. And it's only getting bigger. Every day there are thousands more people getting on Facebook, Twitter, Google Plus, and LinkedIn. Oh and let's not forget about Stumbleupon, Digg, Reddit, and countless others.
Whether you are a casual user who is on these sites for fun and connecting with others, or you use them as a business marketing tool for making money online, there's no denying the power of social media. The world is now more connected than ever before. On any given day you might have an online interaction with someone from every continent of the planet.
So, what does all this social media stuff mean for you?
If you are a casual social media user then it means you can connect with people you have not seen or heard from in many years. It also means that you could use your connections to start an online business, whether you have ever thought about that or not. You don't have to be full-time but you could earn extra money on the internet using social media in various ways.
If you are a business owner it means you have the opportunity to use the power of SMM to your advantage. You can reach your customers and potential market like never before. You can also tap into a whole new client base worldwide that you never could have done without social media. Even small local businesses can expand into a global market nowadays without needing an entire marketing team or a huge budget.
Of course, it will still take time and work. You can't expect to just sign up for a few social networking sites and have your business explode overnight. You need to build up a following, be consistent with your efforts, have patience, and set yourself apart from everyone else in your niche trying to do the same thing. The key is to be unique, informative, entertaining, and valuable.
It's a whole new digital world out there. Make sure you aren't getting left behind!
We all know that every business organization needs to create a unique webpage to boost their business profit and be seen among a large number of online visitors. As there's a lot of fuss surrounding social media these days, you too must take a jump onto this bandwagon if you haven't yet. There are many social media websites where a large number of people socialize and also try to make profit out of them. Marketing your business website through social networking sites is an effective part of SEO and can have a good effect on your profits. Here are a few ways how…
Ascertains a brand and raises awareness: Since the majority of the population is visiting social media websites like Facebook, Twitter, and LinkedIn, you can also create your brand name by letting people know about your webpage. As these are the names of some authentic social networking websites, having a business profile on such sites will help boost your brand image and also raise the awareness among the people.
You may spy on your competitors: You can easily spy on your competitors by following them on Twitter or Facebook. You can easily see what the tools that they have up their sleeve are and that they're using in order to keep an edge over others. You can adopt any methods you like that your competitors are using.
You can track your customers: Almost everyone nowadays uses websites like Twitter and Facebook and therefore they are great places to track your customers. You may come to know what they like about your company or products and services, and also about the problems that they have with the services offered by you. Utilize their constructive criticism and use them for enhancing the quality of your products so that you can make more profits.
Boosts customer confidence and loyalty: If you have a business profile in all the popular social media websites, you can speak to your customers more easily and frequently. This will boost the confidence of the customers and you can easily maintain a good relationship with them that is beyond the relation of a typical customer and business owner. This will also enhance your customer retention ability.
Conduct market research: You can visit various websites and make sure they are on par with the others. You may speak to your competitors so that you can share your opinions on various social media websites. Use your new-found information so that you can boost your productivity and also keep an edge over your competition.
Therefore, if you are a business owner who wants to increase its visibility, you must use the social media websites to promote your business in a natural way. This will also help with your SEO efforts to boost the search engine ranking of your website. There really is not downside to utilizing social media for your business other than the small amount of time it takes, so go for it!
This is a guest post sent by Alex Brown of http://www.all360.net
Social media tools have the potential to expose your business to an endless clientele base. They can operate as indispensible marketing devices to promote your business and your message as a business owner. These social media tools are all about establishing an online identity in hopes that you connect with individuals of similar interests at a steady rate, gradually developing a vast network of people who can rely on each other to share ideas and information. What follows are some pointers to begin and maintain an online identity through these social media tools.
Choosing the right social media tool
Choose a social media tool that you feel comfortable with. If you're looking for a strictly utilitarian networking approach, you may want to try a website like LinkedIn, which allows you to make in rows with professionals from similar business backgrounds. You can upload a substantial amount of information about your employment history and knowledge in your field, increasing the likelihood that those who want to connect with you would share you interests. However LinkedIn's reach is limited when compared to the millions and millions of users who utilize more informal social media tools like Facebook and Twitter. These sites tend to attract a much wider variety of followers (professionals and nonprofessionals alike) than those on LinkedIn, which means that you'll have to work that much harder to establish your unique identity. Ultimately LinkedIn may give you a smaller but more traditionally professional audience, while sites like Twitter and Facebook have a looser feel but a much wider readership.
Update regularly
Once you've selected a social media tool, create an account and start posting! Use the site's searching features to locate users who share similar interests or values, and connect with them. Don't be afraid of contacting too many individuals — you're creating a larger network for you business with every new follower. When posting content, share engaging information about your business with a link to your website included at the end. An easy way to reach people is to offer free tips related to the nature of your business. If you're a financial consultant, give some basic money saving advice for the online entrepreneur. Build trust among your followers by presenting yourself as an affable and outgoing business person.
Separate business and personal personas
Bear in mind that your personal life and opinions should never be advertised on your business's social media account. You're trying to gain business contacts, potential clientele, and interested readers on the merit of your business and its ideals. You aren't creating a social media account to win a popularity contest for your social life; you're growing a business! In most cases people are following your business online because they enjoy what you have to say about your particular niche, so don't throw them a curveball by impulsively posting your take on the political issue of the day.
Allow yourself to experiment with social media tools and (if handled correctly) you'll watch your business thrive, buoyed by feedback and interest of your online followers.
This is a guest post from Carol Wilson who writes for a business insurance site. She contributes articles about a variety of marketing, business, stock market, and small business topics. She can be contacted at: wilson.carol24 @ gmail.com
Today, I want to introduce you to someone using social media for a very personal cause. Jeffrey Reidy is raising money to help build his Mom a home. His main avenue? Harnessing the power of social media. I first met Jeffrey on #UsGuys on Twitter. I was moved by his story about his Mom and his dedication to helping her. At the time, he was starting a chip in campaign to get help for her. But now he's come up with several other ways to raise money for her. One thing he's doing is hosting a Social Media Webinar on February 8 from 8-10 p.m. CST . You're definitely going to want to sign up for this. It's only $29. It's for a good cause. And you'll get answers to lots of questions that you may have about how to make this social media thing work. I asked Jeffrey to tell me a little bit more about him Mom, his webinar and his advice for those new to social media.
1. Tell me a little bit about your Mom's situation and what you're doing to raise money to help her.
My mom was disabled years ago after a back operation for a sciatic nerve. Since she couldn't work again after the operation, she had to start relying on a fixed income from social security. She couldn't afford to keep living where she was prior to the operation so she found the only place that she could afford on the income from social security.
We didn't know it at the time but the building she moved into was contaminated with toxic mold and she became really sick from it. Now she's at the point where she needs oxygen to sleep at night and has a lot of seizure activity in her brain so even something like driving a car could be dangerous for her. She's at the point where she needs to get out of there asap, and with money tight all around, I knew that I needed to do something big.
So I came up with the idea to run in the Disney World Half Marathon in January 2012 and tattoo sponsors' logos on my body in order to raise money to build her a new house that she can live safely in.
I'm also holding some other events in the coming weeks and months such as social media webinars and anything else I can come up with to try to help her out.
2. What are you doing to train for the half marathon?
I just started a program called Couch to 5K this week and that will have me running about 3 miles in about 2 months and then I will step things up from there. It's going to be a long road and a lot of hard work, but it's my mom we're talking about so I have to do whatever it takes to succeed.
3. How did you get involved with social media and how did you decide to use social media to help your mother?
I've been involved with social media for a few years now. It started out with me just using social media sites for personal use but then I added it to the consulting work that I do for businesses. I've seen so many great things promoted successfully with social media, so it just seemed like a natural route to go in promoting the events for my mom.
4. How's that going so far?
It's going very well. The support I've received from people has been tremendous and it hasn't even been a whole week yet since I announced the Tattoo Run.
5. You've got a social media seminar coming up with the proceeds going to help your mother, who will be on that seminar?
We have a great lineup of speakers on the webinar… Michele Price, Chase Adams, Nicholas Cardot and Christopher Porter, plus some of the other #UsGuys founders might join Chase and the rest of us as well.
6. What topics will they be covering?
The topics that will be covered on the webinar include community building with social media, connecting with your customers via social media and friendship marketing using social media. We might touch on some other subjects as well.
7. Why should people sign up?
People should sign up because they'll be getting a ton of great content and information that they can implement in their social media strategies. I like to tell people that this webinar offers real social media advice from real social media experts.
8. What one piece of advice would you offer for people just getting started in social media?
The best advice I can give someone that's just getting started in social media is to just get out there and network with people. Interact with the people that you follow and the people that follow you, participate in #hashtag discussions and definitely focus on the "social" part of social media. You'll make a ton of great friends and have a lot of fun along the way.
9. If someone wants to use social media to help their favorite cause, what can they do?
The biggest thing someone can do is to show people that you care about them and that'll give people a reason to care about you and the things that you care about.
Thanks for the input, Jeffrey. Now, I highly encourage everyone to head over to Jeffrey's blog and sign up for the Social Media Webinar. You'll learn something for a great price and help Jeffrey help his Mom. Oh, and seating is limited and going fast, so get over there and sign up now!
A couple of months ago I wrote an article asking what you thought about about automatic direct messages. Overwhelmingly, you said you don't like them.
You're not alone. Turns out you're not alone. A recent survey says 72% of people who responded had strong feelings against auto direct messages, compared to 2% who liked them.
Now it turns out, you can opt out of a large number of these automatic direct messages by following the steps outlined on my friend Sean McGinnis' blog: 312 Digital.
So, no need to be annoyed any further. Just follow the four steps, and in short order you'll never be bothered by an automatic dm again (or at least not as many).
Later today, we'll be posting a guest blog post by one of the UsGuys- the Twitter group that I've mentioned in recent blog posts.
Sam, who goes by qstreet on Twitter, is a really wonderful person. She's warm, she's genuine, and she's as open with her feelings in the virtual world as anyone I've ever seen. I might feel left out in a conversation or jealous of someone's "overnight success", but I tend to hide that. Sam will just say, "I feel lost", which makes it a lot easier for the rest of us to admit the same thing.
Recently, Sam flew to Atlanta to meet one of the UsGuys founders- Chase Adams. Her blog post is about that experience. But more than that it's about how to make your virtual experience more real. We hear a lot about "authenticity" in social media. A lot of the time, that translates to "don't lie", but I think as you read Sam's post, you'll see it means more than that. Being authentic, at its core, means going beyond being honest. It's not merely "don't lie", it's "don't hide".
I know you'll enjoy reading Sam's post, and I hope it will help you as you try to figure out this whole social media thing. Be sure to show her some comment love.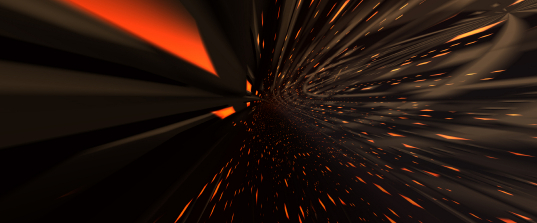 Sometimes I picture Twitter like making the jump to hyperspace on the Millenium Falcon. Except instead of stars flashing past, it's tweets. I think this is one of the big reasons that people burn out quickly on Twitter. It's not much fun if you can't figure out a way to be a part of "the conversation".
So, how can you fix that? How do you get connected? If you were in New York City and didn't know a soul there, how would you make friends? Would you stand on a busy corner and start shouting information about yourself? "Hello, I'm Jill Manty! I have kids! I homeschool! I like social media! I write a blog! Anyone want to talk?" That may be an excellent way to see the inside of some of New York City's finer correctional/psychiatric facilities, but you're probably not going to make any friends that way (and if you do, they may not be the kind of friends you were really looking for).
Here are a few suggestions for finding your place on Twitter.
Tweet chats If you just stepped off the bus into Twitterland, and you aren't following a soul, check out a few Twitter chats. You'll find people who have similar interests and can most likely find a few people to follow and start conversing with. Make sure you follow anyone you interacted with after the chat is over and thank anyone who retweeted a comment or link that you posted. Include anyone you thank via the @ symbol when you post your thanks. For example, "Thanks for the RT: @georgemanty"
Some Twitter chats do fly by fast and furious, so consider using a program like Tweetchat. I suggest slowing the refresh speed to 10-15 seconds, especially for particularly busy chats. If you're feeling like a particular chat is like trying to swallow the ocean, find one or two people who are posting things that you find interesting or entertaining and start up a side conversation (try to keep it on topic, though, unless you're going to drop the chat hashtag- #).
How do you find a chat that interests you? Someone has created a Google spreadsheet of Twitter chats, and it's kept pretty up to date. My personal suggestions? #tweetdiner, #blogchat, #leadershipchat and #usguys. But find one that works for you. There are chats on diverse topics from horses to food.
Lists Once you've found some people to follow, consider creating a list, so that you can more easily keep up with people. Personally, I still haven't created my lists, so I'm not going to be able to give you a lot of firsthand advice. But there are lots of resources on the web about creating lists. For the basics, check out Twitter's own help on the subject. For more on the topic, check out this resource. (I got that resource after asking a question on #usguys- see what a great resource Twitter can be? Thanks to Brandon Sheley for the link!)
You can also use other people's lists as an additional way to find people to follow. Sometimes people will create blog posts about their own lists of people, like this one on New York's Top PR Public Relations Firms and People. Or you can follow lists that people you follow on Twitter have created.
Hashtags People will hashtag all sorts of things that other people might be interested in. You can view the most popular ones at wthashtag.com. You can then choose to look at who's using hashtags you're interested in or just start using some of the ones that are popular that interest you. Over the past week, popular hashtags have included the always popular #facebook and #socialmedia, but also #iphone, #travel and #wikileaks.
Really, there's just one hashtag I recommend using on a regular basis, outside of Twitter chats: #usguys. While there is an usguys chat, the usguys hashtag is 24/7 discussion on marketing, social media, leadership and pretty much anything under the sun. This morning there was talk about everything from the meaning of "lost his squash" to whether it's appropriate to use "dude" for women. I set it up regularly in tweetchat or hootsuite to stop in and check out what's going on throughout the day. It's much more than a hashtag- it's a virtual tribe of people who will help and support you.
Want to see what a big deal a hashtag can be? Using usguys as the example, people have created blog posts specifically around usguys, as well as a virtual usguys daily newspaper. Usguys helped get a blog off to a phenomenal start. I think you can see how being involved with a group like that would make Twitter a much more welcoming place.
I hope this helps you figure out how to get involved on Twitter. If you're already involved, what are your suggestions for people who are new or frustrated with Twitter? Leave your thoughts in the comments below.
Since Facebook is already so huge and growing by leaps and bounds every day, we recently decided it was time to create a fan page for Can I Make Big Money Online. We are hoping this will help us connect more closely with our readers (you) and allow for more useful discussion between us all. We will also be sharing exclusive make money online tips there.
We would greatly appreciate it if you would "like" us to become our fan, friend, follower, or whatever you prefer to call it. Here are a handful of reasons why becoming our Facebook fan will benefit you as well as us…
1. We will be able to get to know each other.
2. Get more advice about making money online.
3. Interact with other canimakebigmoneyonline.com fans.
4. Keep up-to-date with our new blog posts.
5. Because you love this blog and want to be a Facebook fan!
We would also greatly appreciate it if you could help spread the word about our fan page. It is a "social networking site" so let's be social about it.
Here's how you can do that:
1. Like our Facebook fan page.
2. Suggest it to your friends.
3. Give yourself a nice pat on the back for helping us.
Yep, it's that simple!
If you have any tips for us to improve our fan page then please leave a comment on our wall.
Thank you very much!
Have you noticed that sometimes when you follow someone on Twitter, you get a direct message back? As you may know, a lot of those are automatically generated. As with many things in the social media world, there are diverse opinions on this practice.
Some say that you should definitely use an automatically generated "thanks for following message" but that you need to be careful about exactly how you write the message. Others claim that this is one step away from spam. Personally, I'm not sure.
On the one hand, when I receive those direct messages, they don't really bother me (except the ones that overtly try to recruit me to follow them on Facebook or buy their product). On the other hand, I pretty much ignore them. They don't make me feel warm and fuzzy or acknowledged or anything. I just think, "oh look, an automatically generated direct message".
At this point, I don't use a direct response message. But I wonder whether I should. What do you think? Are you bothered by automatic dm messages? Impressed by them? Would you rather get an automatic response than no response at all? I'd like to hear your opinions below.
Day 2 of the BlogWorld Expo 2010
Now that I'm a little recovered from the convention, I'm excited to share more about the Expo.
The best and the worst aspect had to be all the different types of sessions you could attend. There were always at least 12 different topics ranging from podcasting to food blogging. I steered away from the specialty tracks like real estate and military blogging, but I still missed out on tons of great material. That being said, here's a little of what I did get to see:
Standout sessions for me on Friday were Mari Smith's "The Brand of You: How to Build a Profitable Social Media Based Business," and a panel discussion with Wendy Piersall, Cecilia Mecca, Bridgette Duplantis, and moderated by Jeremy Wright, "Harnessing the Power of Numbers: Creating a Blog Network."
Mari Smith is a master of the personal brand. Mari's brand is Mari, from her signature "turquoise and bling" on everything – including the podium when she spoke – to her endearing Scottish-Canadian accent. Her biggest advice is to really interact with your audience. Get out and comment on blogs, answer questions on your Facebook page, tweet about interesting subjects. She advised everyone to use their name and picture as much as possible so people feel they are interacting with a real person. The exception would be if you wish to establish a company brand to possibly sell in the future, and even then you'll want to provide a human face behind the name.
Now, she doesn't mean get out there and natter on about nothing. Make your engagement worthwhile for the people you are interacting with. There were two things she said that stuck with me, "Don't shout 'look at me,' shout, 'how can I help you?'" and "It's better to have 100 highly engaged fans/followers than 10,000 who don't give a hoot what you say." In other words, get involved with purpose and an eye for helping others. You can have thousands of fans and followers, but if they aren't listening to you, it doesn't matter. And they're not going to listen unless you provide them with a good reason.
But the most noticeable thing about Mari is that she walks the talk. She was very gracious with those who came up to speak to her. Everyone got kind words and helpful advice with a genuine smile. She sat in on sessions with her colleagues, listened, and participated. There is nothing aloof about Mari Smith; she honestly wants to help.
The three ladies from the session on creating a blog network were also extremely helpful. In fact, the networks they created – Double Duty Divas for Bridgette and Cecilia, Sparkplugging for Wendy – were all about promoting those who participated. Their attitude is that those who blog within your niche are not competition, but opportunities for support and mutual advantage. While the Divas reward with promotion and bringing advertisers and bloggers together, Wendy – who recently sold Sparkplugging – paid her bloggers for their time and posted more content aimed at the home entrepreneur.
Putting together a network of bloggers can be a rewarding experience, but all three advised that you need to screen those who join you well. Establish guidelines from the very beginning to dictate the tone and style of your network as well as to ensure the network remains honest and transparent (the Divas do a lot of product reviews which requires full disclosure.) Stick to those guidelines and don't bend. After all, it's your network's – and ultimately your – reputation on the line.
Whew! That's a lot of information and I barely scratched the surface. Stay tuned for my next installment for Day 3.
Thanks for reading!
Sherry
Starting Fresh at Forty
Today is 10/10/10, and we won't have another day as exciting as this until 11/11/11, so here's Ten Top Ten Lists you might enjoy or learn from.
1. The 10 Social Media Metrics Your Company Should Monitor— A pretty straightforward article. Whether you agree you can (or should) calculate ROI for social media, I think few of us will disagree that keeping track of blog interactions is a good thing.
2. Top 10 Expectations of Social Media in 2010— This one is fun because it's almost the end of the years, so you can see if they were right.
3. Top 10 SEO Myths of All Time— #8 is my favorite since I deal with this one all the time.
Client: I got a call last week from a company that guaranteed my first page ranking.




Me: For pay per click?




Client: No I'm pretty sure it wasn't pay per click.



Riiigggghhhhtttt.
4. Top 10 Google SEO Ranking Factors— Of course, this assumes that Google hasn't changed anything in the past ten months— or the past ten minutes. But it's still a pretty good list.
5. 10 Ways to Reduce Friction in Your Purchase Process— There's nothing more frustrating than losing a client at the shopping cart. Basics on reducing those chances.
6. Top 10 Ways to Drive Traffic to Your Blog Using Linked In— LinkedIn is an untapped gold mine for many. It's worthwhile to learn a bit more about it and use that knowledge to your advantage.
7. Top 10 Ways to Tweak Your WordPress Theme— These are easy for just about anyone to do.
8. Top 10 Social Bookmarking Plugins for WordPress— Which is your favorite? I like Get Social.
9. Top 10 Funniest Fail Blogs— Every Top 10 list needs a little levity.
10. The 10 Best Top-Ten Lists And, of course, what's a best top 10 list without a Top 10 List of Top 10 Lists 🙂