Day 2 of the BlogWorld Expo 2010
Now that I'm a little recovered from the convention, I'm excited to share more about the Expo.
The best and the worst aspect had to be all the different types of sessions you could attend. There were always at least 12 different topics ranging from podcasting to food blogging. I steered away from the specialty tracks like real estate and military blogging, but I still missed out on tons of great material. That being said, here's a little of what I did get to see:
Standout sessions for me on Friday were Mari Smith's "The Brand of You: How to Build a Profitable Social Media Based Business," and a panel discussion with Wendy Piersall, Cecilia Mecca, Bridgette Duplantis, and moderated by Jeremy Wright, "Harnessing the Power of Numbers: Creating a Blog Network."
Mari Smith is a master of the personal brand. Mari's brand is Mari, from her signature "turquoise and bling" on everything – including the podium when she spoke – to her endearing Scottish-Canadian accent. Her biggest advice is to really interact with your audience. Get out and comment on blogs, answer questions on your Facebook page, tweet about interesting subjects. She advised everyone to use their name and picture as much as possible so people feel they are interacting with a real person. The exception would be if you wish to establish a company brand to possibly sell in the future, and even then you'll want to provide a human face behind the name.
Now, she doesn't mean get out there and natter on about nothing. Make your engagement worthwhile for the people you are interacting with. There were two things she said that stuck with me, "Don't shout 'look at me,' shout, 'how can I help you?'" and "It's better to have 100 highly engaged fans/followers than 10,000 who don't give a hoot what you say." In other words, get involved with purpose and an eye for helping others. You can have thousands of fans and followers, but if they aren't listening to you, it doesn't matter. And they're not going to listen unless you provide them with a good reason.
But the most noticeable thing about Mari is that she walks the talk. She was very gracious with those who came up to speak to her. Everyone got kind words and helpful advice with a genuine smile. She sat in on sessions with her colleagues, listened, and participated. There is nothing aloof about Mari Smith; she honestly wants to help.
The three ladies from the session on creating a blog network were also extremely helpful. In fact, the networks they created – Double Duty Divas for Bridgette and Cecilia, Sparkplugging for Wendy – were all about promoting those who participated. Their attitude is that those who blog within your niche are not competition, but opportunities for support and mutual advantage. While the Divas reward with promotion and bringing advertisers and bloggers together, Wendy – who recently sold Sparkplugging – paid her bloggers for their time and posted more content aimed at the home entrepreneur.
Putting together a network of bloggers can be a rewarding experience, but all three advised that you need to screen those who join you well. Establish guidelines from the very beginning to dictate the tone and style of your network as well as to ensure the network remains honest and transparent (the Divas do a lot of product reviews which requires full disclosure.) Stick to those guidelines and don't bend. After all, it's your network's – and ultimately your – reputation on the line.
Whew! That's a lot of information and I barely scratched the surface. Stay tuned for my next installment for Day 3.
Thanks for reading!
Sherry
Starting Fresh at Forty
One of the absolute best ways to market your website and increase your search engine rankings is through guest blogging. Every time you get a guest post published you are getting high quality backlinks to help push your site up the search engines as well as targeted traffic directly from the post itself. In addition to that, you are doing a form of networking with other bloggers in your niche which helps tremendously in building a name for yourself and getting your foot in the door for future partnerships.
There are many internet marketers who have built incredibly successful sites with high rankings, lots of traffic, thousands of subscribers, and great monthly earnings almost exclusively from guest blogging. It really can be that powerful if done correctly.
How do you do it? Simple…
You just seek out blogs in the same niche as yours (and similar niches) and check to see if they accept guest posts. Often times it will be obvious if they do because they will have a very visible link to a page explaining their guest blogging rules and how to send the posts. Other times it won't be so obvious so you might have to dig around to see if they accept guest posts or contact the owner to ask if they will. Make your message very personal to show you are sincere and actually checked out their blog before contacting them. If it's a spammy message or obvious that you sent it in bulk, you will certainly get rejected.
A large percentage of bloggers will accept guest posts if you contact them about it, even if they hadn't thought of it before or don't make it obvious that they do. They are getting free original content without doing any work or spending any money for it, so it benefits them to accept. But many won't for whatever reason so you should expect some rejection. If they don't then just thank them for their time and move on.
When you do find blogs to write for then be sure to write very high quality posts that the owners are likely to publish and their visitors want to read. Become very familiar with each individual blog. Look at what type of content they have on it and their style of writing, so you are sure to write something that fits well with their blog. Match the quality of their content or even go above it to ensure you are up to their standards and set yourself apart from other bloggers who are also sending them posts.
Don't forget to proofread your post several times and put it through a spelling/grammar checker before sending it. The last thing anyone wants on their blog is a post full of mistakes so that is a sure way to get your posts rejected.
Another very important thing to remember is to only send them 100% original content written by you and not published anywhere else. This is vital to being successful with guest blogging! Nobody wants content sent to them that is copied or posted elsewhere. I can almost guarantee you they will check so don't try to slip anything by them either.
Guest blogging is great way to market your website and it benefits both parties. The blog owner gets excellent content for free and you get more exposure for your site. I highly recommend you use it as a part of your internet marketing strategy.
Jill here. Obviously, George and I haven't had time to review the entire Main Street Marketing Machines program yet because it's HUGE! But we got an email that they're closing the doors Friday at midnight (Pacific), so we wanted to update you on what we've looked at so far so that you can make a decision if you're on the fence. Look, I like to procrastinate as much as the next person, but do not wait until the last minute if you really want to get in on this and don't want to wait months and months until it opens again. You'll kick yourself if you forget and don't get signed up.
This is what we've discovered so far. No offense to Local Business Money Machine, which has been a complete blessing this past year and really helped us get off the ground and headed in the right direction, but this is a MUCH better program. Of course, it's about three times as expensive, so that's something you'll need to take into consideration. But, especially if you're a "newbie", this program breaks everything down into very manageable chunks. And the videos are incredibly professional (what else would you expect from the guys at Traffic Geyser) and even entertaining.
In fact, this program is broken down so well, that I am going to try my hand at some of the technical parts of it. I'm going to create a landing page myself and see whether someone who's technically capable but completely unpracticed can do this. I won't get it done in time to tell you the results before the program closes, but the fact that I'm willing to even TRY is a testimony to this program. Keep in mind that when I graduated from high school, I asked that my parents give me a typewriter instead of a computer, and I usually tell people that "I eat breakfast and talk to people, and George does all the work." Perhaps I'll no longer be able to say that 🙂
What else have we discovered? We would have paid as much for the level of Traffic Geyser membership included as we paid for the entire Main Street Marketing program. So, even if you're thinking about trying out Traffic Geyser, go this route instead. You'll get not only the great video marketing training that Traffic Geyser includes but marketing materials for your new business; over 40 hours of video training by everyone from Mainstreet Marketing success stories (they really do tell you EXACTLY what they did to be successful, even role playing some of the client approach strategies they use) to Bill Glazer; planners; free report templates; fill in the blanks autoresponders… I really could go on and on.
Is this program for everyone? I would still say "no". There are plenty of people who won't implement the steps and won't follow the program. If this is you (you know who you are), don't buy this program. If you don't like interacting with people, and you're not willing to take on a partner who can handle the client interactions, this probably isn't the program for you. I think, however, that it is appropriate for people with varying skill levels when it comes to internet marketing. You do need some degree of comfort with technology, in general. But if you've ever blogged at all or are comfortable with Facebook, then you should do fine.
Like Local Business Money machine, you'll need some time to set aside for this. The Traffic Geyser trainings are pretty quick and easy. There are eight lessons in the Express Lane training. The longest lesson I've seen so far is about 15 minutes. Then there are assignments that go along with those, which I think will take a minimum of 30 minutes to a couple of hours. So, you'll need around 15-20 hours, probably to get through those trainings. And then, of course, you'll need to go through the Main Street Marketing steps. Plus, making the pages and acquiring your clients. In other words, don't think you're going to buy this and five minutes later start depositing checks in your bank account. But, really, if any of you HAVE discovered a system that works that way, you should contact George about writing for this blog because clearly you've found a way to make money grown on trees and a quick way to harvest it.
I do think that you should be able to get through enough training and start implementing the program and figure out whether it works within your 30 day trial. That is, of course, if you don't wait until day 25 to get started. And that's my recommendation to you. If you're interested, buy the program. Work the program for the next 30 days (no excuses— just get busy). If you realize it's not for you, there's no way you're going to do it, you haven't even opened the files— for crying out loud, return the program! It's risk free if you'll just take that step if you aren't using it.
So, in summary, are we abandoning Local Business Money Machine and switching to Main Street Marketing? No. We'll do a hybrid of the two for our business model because we're already making money with Local Business Money Machine. There is a lot of overlap in these two programs, as they both target Local Search marketing opportunities. However, there are some areas that are mentioned in less detail in Local Business Money Machine that we haven't really pursued as much as we could have (including doing more direct marketing and, of course, video marketing). These are the areas where we'll be using Main Street Marketing Machines. Do I think you can use Main Street Marketing Machines without Local Business Money Machine? Absolutely!! It's a completely different model and will stand on it's own with no problem.
So, take some time to think about it. Write down the pros and cons, where you want to be a year from now and whether your current path is going to get you there. Then, if you think this is a good match for you, buy it! I think you'll be glad you did.
P.S. Oh, and if you have any questions about the program that you'd like answered before tomorrow, let us know. We'll be checking comments for the next couple of days pretty regularly so that we can answer anything that will help you make a decision.
PPS. To get our Main Street Marketing Machines Bonus, please remember to use our affiliate link by clicking here. Then send an email to info @ mantywebdesigns .com with a copy of your receipt. Once we have verified that you purchased through our link we will contact you to set up a one hour phone consultation with us to answer any of your questions after you have used the program for at least 30 days. Also, we will follow that call up with an email to check on your progress.
Please, let us know if you have any questions about our Main Street Marketing Machines review.
Hey… I just wanted to quickly tell you to go check out this great example of viral marketing my wife told me about by visiting our new blog:
http://mantywebdesigns.com/blog/2010/01/great-example-of-viral-marketing/
So, what do you think? Can you do something like this online? If so, then what are you waiting for?
Greetings everyone. Today I'm interviewing Dean Hunt of DeanHunt.com. Dean is best known as a buzz marketing genius and blogger extraordinaire.
Hi Dean. First, thanks for doing this interview.
Q. A lot of people when at the age you started were still in school or trying to figure out what they're going to be when they grow up. How did someone so young become so successful so quickly?
A. That is the cool thing about the Internet, it doesn't discriminate based on age. So anyone at any age can do it. I was around 20 before I got into it properly… I was 22 before I was making a fulltime income, so like most overnight success stories, there is a lot of effort and time that goes into them.
Q. So, for those who don't know— what exactly IS buzz marketing? Is it just the internet marketing equivalent of being a shock jock?
A. Shock is just one small aspect of it… basically, it is doing something that gets people's attention. The easiest way to do this is to make them feel an emotion… so, it may be inspiration, funny, shock, sadness, joy, hope etc…
I actually call it "outrageous marketing".
I tend to use humour a lot.
When you grab attention, people talk about it, and that is when your message goes viral.
Q. Is there a limit to the boundaries you can push with buzz marketing? Is there anything you WON'T say?
A. I write as though I am my audience… if I find it funny, I publish, if I don't find it offensive, I publish… etc…
My boundaries are more liberal than some people's, but you can NEVER please everyone, and if you try, you will become very generic and dull.
Remember, it is better that 50% of people hate you and 50% love you, than 100% think you are ok.
Q. I recently saw a video you had published on your Facebook page where you referred to yourself as someone who has, at times, given up too early on sites? What's one site you wish you had stuck with?
A. It is more of a case of giving up on ideas… my first ever big idea was to have a cup of coffee with 1000 strangers… I called the site "Fancy a Brew?" brew meaning tea or hot beverage in the UK.
It got a lot of attention, but I gave up after just 2 drinks… the ideas and potential excite me a LOT more than the details and the journey of actually doing it.

Q. Speaking of social networking, do you think it's possible for business owners to have a real internet presence without it?
A. Yes, but social networking is a good option for people without a budget.
For example, if you have a team of 10 staff and a 6-figure marketing budget, do you NEED social networking? NO, but regardless, I think it helps… it is the grease that makes things happen faster.
My golden rule though, is that some people just don't get it, or are not the right personality types to enjoy and excel in the social game… if that is you, do not fight it, focus on your strengths.
For everyone else, focus on the big 4: LinkedIN, Facebook, Twitter and Youtube

Q. Is there any ONE thing that everyone trying to increase the amount of money they're generating online should be doing?
A. Testing. Success online can be summarized by the following: test things to see if they make you money, if they don't, then tweak or stop doing them, if they do, do more of it.
Q. What is one thing you've had to change radically about how you view marketing over the years and what is one thing you think will always remain constant?
A. Consumers are more aware than ever before… they know about sales pages, they know about testimonials, one time offers etc… so you have to be more authentic.
The constant is that people who can get attention and stand out from the crowd will be successful. That is why buzz marketing will always be around.
Q. Tell us about your affiliation with ConstructZero (www.constructzero.org). What's this I hear about your life being sponsored?
A. My life was sponsored by ConstructZero.org for $1 million, most of which I will be giving to charity. It means I will wear their URL and logo on an item of clothing, at events, on video, in photos etc…
It leverages my personal brand.
They are doing some really exciting and potentially world changing things at Www.ConstructZero.org, so I recommend you go check them out.
Q. What does a website have to do to earn a "doesn't suck" button (http://deanhunt.com/your-website-sucks/) from Dean Hunt?
It has to not suck 😉
Just email me your website url with the subject line "does my website suck?" to contact@deanhunt.com and I will let you know.
Q. One last question— if you were to give up making money online tomorrow, what would you want to do instead?
A. Great question… I would probably consult with local, offline businesses. That or I would become a rockstar (I wish).
In reality I would probably just play Xbox360 all day, and keep posting at www.buzzprofits.com and www.deanhunt.com purely for fun.
The answer to the last question made me laugh because it's exactly what what my wife and I are doing with our new business. Anyway, I really enjoyed interviewing Dean and I recommend you go check out his blog by clicking here.
Here's the most basic fact about making money online.
If you want to get buyers, the first thing you have to do it get a potential customer's attention. And as I've done this for a couple of years now, I've seen a whole lot of ways not to do it by email lists I was unfortunate enough to join.
For those of you that are just beginning your journey into making money online, here are some methods that you should avoid when trying to attract customers.

Hype doesn't really work. Seriously. You'll blend in with the trillions of other exaggerated emails or pitches online. Take it from the greatest blog post ever written my mortal man, hype will repel every population on every world in the whole universe in no time flat. It will get old faster than anything has ever gotten old, ever.

ALL CAPS ARE GREAT FOR GRABBING EYES

, AND

THEN REPELLING THOSE EYES JUST AS QUICKLY

.

WHEN WAS THE LAST TIME YOU EVEN WANTED TO KEEP READING A SENTENCE WRITTEN IN ALL CAPS

?

IT REALLY LOOKS SPAMMY

.
Don't even get me started on exclamation points. Yes, one or two properly placed exclamation points are good for conversions, but I've seen them overused. It's like someone drank an entire six-pack of Red Bull before writing their copy!!
In many instances, standing out is a matter of being different or clever, and not loud. Furthermore, brevity is the source of wit, so not only should you be good at making your point, but you should do so quickly. Subject lines in emails are a great example of when this works well. Just don't hype your email

IN ALL CAPS

!!


You can see examples of things that just don't work in ads you might come across online, because they don't work on you. And fortunately, you can put that annoying stream of emails you get to use by swiping the headlines that actually got you to open one or two of them. Just avoid the spammy stuff, and for goodness sake, don't use the caps lock.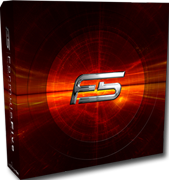 I have gone through the Formula 5 preview materials, and the folks at StomperNet have created another winner. It is coming out on January 19th, Monday afternoon, so I wanted to give you my honest thoughts on Formula 5 before the doors open on the program.
For starters, they released some really good videos to promote the product. You can watch the videos for free by clicking here.
Paul Lemberg, creator of Formula 5 is a well known business coach who has helped clients create over 350 million dollars in profits. He created Formula 5 to help you increase your business revenues quickly. Formula 5 is taught over a 15 week period and includes DVDs, action plan worksheets, and a printed transcript of each lesson. Plus there is a special members only portal that I have checked out for myself. The members portal is loaded with information. It reminded me a lot of the StomperNet portal – tons of information, forums, blogs, and mastermind groups. I was a bit surprised to see them offering so much to go along with the lessons that you get in the mail. The lessons themselves are good enough to help you increase your revenue, but I suppose the extra information on the portal won't hurt.
Formula 5 works on 93% of all businesses that try it!
That is the highest success rate I have seen for any product like this.
If you are having trouble making a good profit in your business, then I highly recommend checking out Formula 5. While you might confuse Formula 5 with Formula racing because of the speed at which you can make more money in your current business… I don't recommend Formula 5 for beginners. Formula 5 is really geared towards those people who already run an online business. On the other hand, beginners can learn a lot from the free videos. So, whether you are a beginner or you already have an online business I suggest you watch their free videos.
My Bonus
I am about 75% finished with a curriculum for a coaching program I intend to launch later this year. One of the ebooks that will be part of the curriculum makes an excellent companion to this product. In fact, the ebook is all about maximizing your profits. If you buy Formula 5 through my affiliate link by clicking here then after you complete the 15 weeks of training, I will send you a free copy of this yet-to-be released ebook from my upcoming coaching program. It is the perfect complement for the Formula 5 training.
Additionally, when you complete the 15 week course I will give you a free 1 hour consultation to check up on your progress in the program and answer any questions you have about my ebook. All you have to do is order Formula 5 through my affiliate link and send me a copy of your receipt for Formula 5. Once I verify the sale I will send you information on getting your bonuses.
A group of very successful online marketers (including a good friend) have just launched a new website called OnlineProfits.com. OnlineProfits.com is one of the most complete courses on the topic of Internet marketing and online business that I have seen. The course was put together by a collaboration of experts in a wide variety of Internet marketing niches. The experts include:
Michael Gray: Well known Search Engine Optimization expert.
Neil Patel: Founder of ACS SEO, and personal branding expert.
Yaro Starak: Successful Internet marketer and blogging expert.
Tamar Weinberg: Social media marketing expert.
Hamlet Batista. Affiliate marketing expert and author of the popular SEO software tool RankSense.
Zac Johnson: Very successful Internet marketer.
Courtney Tuttle: Popular Internet marketing blogger and consultant.
Nathan Rice: Nathan is a professional web designer, specializing in WordPress themes.
Skellie Wag: Well known copywriting and social media expert.
Daniel Scocco: Popular blogging expert.
This course looks like an excellent way for beginners to gain a solid understanding of the fundamentals of Internet marketing and online business. I highly recommend you click here to go check out OnlineProfits.com to see what it's all about.
If you have been spending any time on the Internet then I am sure you have noticed the huge rise in popularity of video on the web. I recently had the privilege of taking a four-week online training course called, Web Video University, that teaches you how to create online videos from start to finish.
The focus of the training is to teach you how to create videos that sell. In my opinion, the course keeps it's promise.
The only real problem I had with the course is that the training uses Sony Vegas as the editing tool of choice. In and of itself that's not really a problem. The problem is that I would have liked to see other tools (especially Camtasia) discussed in regards to making the videos.
However, that problem is outweighed by all the fantastic information revealed in the training, including:

The best tools for creating professional quality video


Your best choices for video equipment and cheapest alternatives to create high quality video


How to properly light and film your videos


How to create your own blue screen and teleprompter


The optimum lengths and times to use for various aspects of your video


The best methods of using videos to sell your products and services


How to get your marketing message across with video


How to edit your video for that perfect look and feel


and much more


Going through the 4 week course at Web Video University, I learned quite a bit about creating video. Overall, I was very impressed with the depth of the lessons on making videos that sell. I highly recommend Web Video University to anyone who wants to learn how to make online videos to market their products or services.
I intend to add video to some of my sites in the coming year, and the information I learned
from web video university should prove to make the process easier and more profitable. The price is extremely reasonable, and the training is excellent, so…
So, click here to go sign up for the training now.
How do you make money by giving away free stuff? You may have seen other entrepreneurs around the Internet doing just that, and it is possible. Occasionally, it's even the best way to go.
You're not taking the direct route, of course. You don't make money from a sale on the spot if you give something away for free. Doing this is always a part of a longer term strategy, and you can have any of several when distributing freebies.

Driving traffic: The whole purpose of a viral report is to drive traffic to your site by building your credibility and putting your links in front of other people's eyes. You do this by not only giving that viral report away, but by letting anyone who has it give it away for their own benefit. Done correctly, your report and your links spread far and wide.
Building your list: One of the long-time tried and true tactics is to give away a goodie in exchange for a name and email address, which you put on your list for future marketing pitches. It doesn't make you money in the near term, but you could wind up with a lot of repeat income down the road from the list it built.
Building your credibility: Article marketing is a big example of this one. While you're also trying to create backlinks and build traffic, another big reason for article marketing is to build your credibility as an expert in your field. It works for any niche and it's free to you too, so if you haven't considered article marketing before, do so.
Letting your product sell itself: I see a lot of this with software like Fraps or the Sony Vegas Movie Maker. Fraps gives you a limited version of its product, and spends a lot of time trying to sell you the full, paid version. Sony Vegas gives you a complete version of its product which expires in 30 days, and while you try it out, you become accustomed to it and how it works. In either case, these freebies are intended to sell you on the paid versions of themselves.


Giving away free stuff isn't the direct approach to making money online, but one or more of these strategies could end up selling more for you in the long run. That's why you see entrepreneurs on the Internet giving away free stuff.
It doesn't matter what type of digital product you're selling, there's always one place your customers will go after they've bought from you: your download page. It's where your product is, after all. They bought it, they go there and get it, and then they're done. Yes, you could let it happen that way, or you could make your download page do some more work for you.
Your customers deserve a hassle-free download after purchasing, but I'm not talking about putting obstacles in their way. I'm talking about putting other things on that page besides your download link. Since they will go there after buying, a few extra things on that page might be handy.

Banners that generate impressions: If you're in a banner exchange program, or any of it's variations (like traffic exchanges or Viralurl.com), get a credit with them by putting something that gives you credits on your download page. It's not as though you're trying to sell something at that point, and can afford your customer's distraction. Besides, once they get the product, they're leaving the page anyway. Why not through a link that benefits you?
Cross-sells: You can promote an affiliate program that relates to your product in some way. Not competes directly with it, but relates to it. They've already bought your product, because they're at your download page, so you know they'll spend money. Why not try for an extra commission with something else your customer might find useful?
Freebies: These are things like viral reports, loss leaders, trial memberships, and other things that could lead to an upsell or additional traffic. Your customer is already on your download page, so why not give them some surprise bonuses that work for both of you?


Now, while all this is great, just two words of warning. One, don't intefere with your customer's download of their product with new advertising under any circumstances. They've already paid for it, and they should be able to get to it easily. Two, don't try and do too many other things at once. Making your page look like an ad stack won't accomplish a thing.
Have a use for your download page I haven't mentioned here? Feel free to comment.


What do I think about Aaron Wall's SEO Book?
I have been meaning to review Aaron Wall's SEO book ever since I interviewed Aaron last year. I am finally getting around to it.
First of all I want to say it's REALLY, REALLY loaded with information! His ebook had over 300 pages and his training program has more information than his ebook ever had.
The SEO Book training program covers A LOT more than just Search Engine Optimization. In addition to SEO, the SEO Book covers:

Copywriting


Social Marketing


Website Usability


Website Monetization


Blogging


and more!


Aaron uses a combination of articles and videos to teach you how to rank high in the Search engines. He also teaches you just about everything imaginable about marketing a product or service.
Not only that, but the SEO Book has a private online community where you can ask and answer questions of both Aaron and other members of his program. The community really blew me away. I have been a member of many paid online communities and none of them were as good as the one that Aaron runs. The most amazing thing to me about the community is how active Aaron is in it. The last time I checked Aaron Wall had 2,799 posts (16.26 posts per day). If you want to get direct advice from Aaron then you should sign up soon, because I just don't see how Aaron can continue to be so active on his forum and continue to take on new members. It doesn't seem like a very scalable business model to me.
Anyway, if you are new to online marketing or you want a great place to learn about online marketing (especially SEO) then I recommend that you click here to join the SEO Book Training Program. It is one of the best deals on the Internet for beginners to learn how to make money online.