A friend of my wife asked me the other day:

The question I have—and this probably won't be in an organized form—is:

Do you have any tips, advice, suggestions, recommendations, etc. for someone in this scenario?

An at-home mom who did not have a professional job before having and staying home with her kids. The economy is tanking, and maybe her husband has been laid off or had his hours cut back a little or a lot. She really doesn't want to dump her kids in daycare to go get a job because any job she could get would just about cover the daycare and other job-related expenses. She'd love to work from home, but doesn't have any 'expert' knowledge about anything that she could turn into a marketable enterprise; she doesn't have the know-how to teach people to make money, so making money by helping others try to make money isn't an option. She makes no products, therefore has nothing tangible to sell. She doesn't have the money to invest in the hundreds upon hundreds of 'I will teach you how to make money' programs out there.

Is there anything online that she could do, or in this case would dumping the kids in daycare and hoping for the best be pretty much the only hope?

I get questions similar to this all the time. Before I can answer this question in detail I would need to ask quite a few questions to give the most relevant answer that I can.
The first question I would ask is…
Do you have absolutely no money to invest or do you have say 10 dollars, 20 dollars, 100 dollars, 200 dollars, 500 dollars, 1000 dollars, or more?
The answer to this question will greatly influence what options you have.
The more money you have to the invest, the easier it will be to make money online.
If you have enough money to pay for a domain name (about 10 dollars/yr), then I suggest getting your own domain name. If you have enough to invest in web hosting (about 50-100 dollars/yr), then I suggest you get a web host, if you have enough to get an autoresponder (about $200/yr with Aweber) then I suggest you get an autoresponder or sign up for SiteSell. If you have more money then you can do other things like spend money on an Internet marketing education.
If you have absolutely no money to spend then it's going to be harder, but still possible.
I have no product to sell, how do I make money online?
Well, there are a ton of ways you can make money online when you don't have a product including creating a new product. Also, you can do affiliate marketing, get advertisers for your site, sell services, etc. But before we go into the details, let's explore some of the other questions…
I have no expertise what I can do to make money online?
I seriously doubt that people who are smart enough to ask this question aren't good enough at something to have some level of expertise in it. While you may not consider yourself an "expert" at anything you probably have more expertise in some things than other things. For instance, if you do the laundry without ruining your clothes you definitely have more of an expertise in washing clothes than I do.
Legendary direct marketer, Dan Kennedy, has a great quote that does a great job of answering this question. Dan says,
"In the land of the blind the one eyed man is king!"
You don't have to be the best to be an "expert", you just have to know a little bit more than the people you are teaching. In fact, you only need to know ONE thing about the topic you are teaching that your students don't know in order to be an expert to your students. Do you know more math than a two year old? You can put up a site that teaches kids artithmetic. Do you know how to wash laundry (the right way), then you can teach me:)
So How Do You Make Money Online With No Money, And No Products To Sell?
For the sake of argument let's assume that you are working with absolutely no money and no products.
There are still many ways to make money online in your spare time when you have no money to invest. Some of these ways don't even require you to have a website. Let's start by talking about the ways to make money online without a website.
How do I make money online when I have no website?
1. Online Tutoring / Coaching
If you have any expertise at all you can set up a tutoring or coaching service. Do you ever help your kids with their homework? If yes, then you can help tutor other kids online.
One easy way to do this is through LivePerson.com
. There are many other places looking for tutors (like tutor.com) with expertise . Just do a search on your favorite Search Engine for those types of work at home opportunities. There are a lot of them.
2. Web Writing
If you can write decently (not necessarily like a professional) then you can get work as a freelance web writer. You don't have to be perfect either. There are a lot of people who will hire you if the price is right. You can get jobs writing for blog posts, web articles, forum posts, comments, ebooks, etc. A good way to find people searching for writing jobs is to sign up on a site like elance.com or guru.com. Another way to find writing opportunities is to use your favorite Search Engine and search the Internet for things like "blog writing jobs", etc.
If you can write you could also write for sites like Squidoo that will pay you for writing pages on their site. You have to learn how to set up the Squidoo pages, but once you figure that out, it's pretty easy to create new Lenses. Every month that you make a certain amount of money Squidoo will send you money for a part of the money they made from advertisements on your Lens (Squidoo page). There are other sites that do this as well, like Hubpages.
In order to make decent money from Squidoo you are going to need to write a lot of popular Lenses and you are going to learn how to promote Squidoo Lenses and make the most you can from them. I haven't reviewed any products on making money with Squidoo so I can't recommend anything. If making money on Squidoo interests you then you can search for information on it. You can read my personal thoughts on how to make money with Squidoo by clicking here.
3. Selling Photos
If you have a digital camera and you can take half way decent photos then you can just take photos of everything you see and start selling them on a site like istockphoto.com. There are other things you can do with the photos, but those require a website of your own, which we will get to later.
4. Ebay
There are a lot of things you can sell on ebay or other auction sites. You don't have to sell expensive/unique/insane items to make money on Ebay. You can sell simple items that people buy all the time.
You don't even have to own anything to sell on ebay. You can simply find companies that are known as dropshippers and sell their stuff on ebay. Drop shipping is a technique where you sell products from one or more suppliers who take care of shipping the products directly to the customer. All you do is take the order and get the money from the customer, then you send the order details and and part of the money that you charge to the supplier. You make profit on the difference between the suppliers price (including shipping) and the price you charge the customer. This is essentially running a wholesale business without the inventory, although you will usually pay somewhere between true wholesale and retail prices for the goods.
When selling products on ebay you obviously need to buy them low and sell them high. One example of something people successfully sell on ebay for a profit is used books. Used books sell pretty well on ebay. What you can do is go to flea markets, garage sales, etc. to find good deals on books and sell them on ebay. To increase your profit margin, you can buy a software that turns your PDA or cellphone into a scanner that you can take with you to scan the books ISBN number and then find it's price online (see http://www.asellertool.com/home.html) for an example of this type of service).
That way you only buy books at a price that you know are going to make you money.
4. Job Recruiting
Help your friends, family and others find new jobs. There are several sites that help you start a recruiting business of your own without any costs on your part. They pay you to find other people jobs. Essentially they enable you to run a job recruiting business from the comfort of your own home. A few examples of job recruiting sites that you can earn money from are ReferEarns, Bohire and WiseStepp.
5. Connect Business Suppliers With Buyers
Much like recruiting where you connect employers with employees, you can now connect business suppliers with businesses that need their supplies. Several companies that you can do this with are Salesconx, InnerSell and uRefer. This is actually a lot like affiliate marketing.
6. Other Freelancing services
People will pay you to do all kinds of things online. You can moderate forums, write articles (which I mentioned earlier), design websites, be a virtual assistant, etc. There are many ways to make money online even without having a website. Do a search on your favorite Search Engine to find other great freelancing opportunities online.
How Do I Make Money Online With A Website
Making money online with a website is what most people think of when they think of making money online. If you have no money to invest in web hosting you are going to need to find a free website host.
Here are a couple that I recommend you check out for starters:
blogger.com
Blogger is a free blogging site that allows you to create your own blog and unlike many free blogging services you can put ads on your site. Blogger integrates really easily with Adsense ads, because Google owns blogger.com and has made it very easy to make money from Adsense with blogger blogs.
Google Aps – Google Sites
Google Sites lets you create websites that you can add advertising on etc. It is an easy to use system that can give you an online presence for your website.

Weebly
Weebly is a very easy to use free website creator. They also have built-in support for adding Adsense on your Weebly sites. It's another good option for those who can't afford to pay for web hosting.
There are other options for free web hosting as well. Check around, just make sure that they can be used for commercial purposes (many of them can't).
Once you have a website there are a number of ways you can make money from it. Most of these require you to be a decent writer (not great, but decent).
If you can't write then skip to number 3.
1. Content Site
There are many ways to make money with a content site. You can put affiliate ads on content sites, you can put up ads from Adsense (or similar services like Kontera, Chitika, etc.), you can make money selling advertising on your site, you can market products as an affiliate, and you can even make money on content sites by having private content that only subscribers can read.
If you are trying to make money with a content site, I highly recommend you first read my article on choosing the right niche, then read the free ebook called "The Affiliate Masters Course". You can use the same techniques outlined in the ebook on your freely hosted site. I use similar techniques to what is outlined in the ebook, the only difference is that I use multiple methods of keyword research (including my favorite keyword tool for Adsense sites Keyword Country).
2. Blogging
Blogging is really just a sub-type of a content site. What you need to do is:
1. Set up a blog on blogger.com.
2. Get links to the blog.
3. Put up advertising.
Probably the easiest way to make money with a blog is to set up a blog that has the sole purpose of reviewing other websites. There are a lot of websites (payperpost.com, reviewme.com, etc.) that will help match you up with people willing to pay you to review their website or product. Some people make pretty decent money this way.

3. Splogging
I hate to mention it, but it is a way you can make money online without any money, any expertise and any products. What you would do is get free content from article directories and repost the articles on your blog. Another way you might get your content is by scraping other people's websites. There are quite a few ebooks about how to make money splogging, and I would prefer not to spend time on all of these techniques. Just search for things like "make money splogging" "blog and ping" "make money with scraper sites" and you will find plenty of resource to help you out with this.
4. Photo Site
You can set up a site that displays your photos and let people use the photos for free as long as they link to your site. You make money by putting up advertising, Adsense ads, and/or affiliate links on the site.
5. Selling ebooks
You can set up a site to sell ebooks for free, but it's going to mean you have to be able to write the ebook yourself. If you have a little bit of money to invest you can buy a Private Label Rights ebook to sell. Private label rights (PLR) ebooks are ebooks that you buy the rights to sell as your own. Most PLR ebooks have slightly different terms that spell out what you can and can't do with the ebook. I prefer to buy Master Resale rights where I can do anything I want with the ebook, including being able to sell other people resale rights on the ebook. If you buy a PLR ebook or product to sell, be sure to know exactly what you can and can't do with it. Another way easy way to create an ebook is to find an expert in something, interview them by asking commonly asked questions in their field of expertise. Then sell the interview as an ebook or audio or both. You might need to split the profits with the expert or work some other deal with the expert (allow the expert to promote their products or services in the interview, etc.).
Summary
There are actually quite a few other ways to make money online if you don't have money, products, or expertise. Some of these ways (like selling people's email addresses, spamming, etc.) are not good ideas in my opinion, so I didn't cover them here. Some of them like taking paid surveys don't usually provide enough income to make them worthwhile.
If you do have money to spend then you can spend it on various things to speed up the process. You can buy Private Label Right Products that you can then turn around and sell. You can pay for web hosting, writers, web designers, etc. The more money you have to invest the easier it is to start a successful business. However, as I have already shown it is possible to make money online starting with no money, it's just NOT as easy.
For further research you might want to read my getting started article called "Ways To Make Money Online".
There are many ways to make money online. I like to group them into three main categories:

Making money selling your stuff


Making money selling other people's stuff


Getting paid to do something


Let's talk a little more about each of these categories…
Way #1 – Making money selling your stuff
When most people think of starting a business they think of selling their own stuff. Here are some of the ways that people sell their own stuff online:

Selling products
When I started out online my intention was to create educational software and sell it online. Like myself, most people that start a business online start off with the idea of selling a product. Almost every product imaginable can be sold online. Arguably, the easiest to create are information products.


Selling Services/Freelancing
One of the quickest ways to start making money online is by selling your services. You call sell all kinds of services online. Some of the more common online services being sold are web design, freelance writing, coaching/teaching, virtual assistants, copywriting, traffic generation, and software development.


Domaining
Domaining is essentially the process of buying and selling domains. While I own quite a few domains, most of them were bought with the purpose of developing them at some point in time. Although, I would be willing to sell some of them. For example, when John Reese bought trafficjam.com I wish he had contacted me about buying one of my domains blogtrafficjam.com, since I am not sure I will develop the idea I had for it when I bought it several years ago.


Website Flipping
Website flipping is a very tempting business model to me. Flipping websites is a lot like flipping houses. You buy a website with the sole purpose of making it better so that you can turn around sell it. Much like house flipping, you should buy a website with good potential that is not properly monetized and/or not properly designed and marketed. After "rehabbing" the website, you can sell it at a much higher price. This process sounds like fun to me, except that I would have a hard time parting with the site after fixing it. I am more likely to buy a website, fix it up, and keep it for the residual income.


There are other ways to make money selling your own stuff, but the ones listed above are the most common.
Way #2 – Making money selling other people's stuff

Affiliate Marketing
Affiliate marketing is one of the best ways to make money online, and I will be discussing it in much more detail in a future series (or a free mini-course). Essentially, affiliate marketing is revenue sharing between online advertisers/merchants and online publishers/salespeople, whereby affiliates(publisher/sales people) are paid based on performance measures, typically in the form of sales, clicks, registrations, or a combination of methods. In layman's terms, it means you get a percentage of a sale when you sell someone else's stuff or cause someone to take an action that might sell someone else's stuff. It is currently my primary method of making money online.


Advertising Income
Many websites make money by selling advertising space on their site. This is most commonly done on content sites. Advertising income can also be gained through other methods like selling ad space on website templates and selling ad space in newsletters.


Drop Shipping
Drop shipping is a technique where you sell products from one or more suppliers who take care of shipping the products directly to the customer. All you do is take the order and get the money from the customer, then you send the order details and and part of the money that you charge to the supplier. You make profit on the difference between the suppliers price (including shipping) and the price you charge the customer. This is essentially running a wholesale business without the inventory, although you will usually pay somewhere between true wholesale and retail prices for the goods. I have seen a lot of people run drop shipping businesses on ebay.


Retail commerce
Retail commerce is where you buy products at wholesale prices from wholesale distributors, carry an inventory and turn around and sell said products. Many of the ecommerce shops you see are doing this. This model is similar to drop shipping. The advantage of this method is that you can make a higher profit margin then with drop shipping, the disadvantage is that you store the inventory and you handle the details of shipping the products.


These are the most common methods for selling other people's stuff online, although certainly not the only ones.
Way # 3 – Getting Paid To Do Something

Paid to sites (Paid to surf, Paid to take surveys, etc.)
With "paid to" sites you can make a little extra money online every month. You can't really use these sites to make a living online (at least not that I'm aware of), so I won't be devoting more space to them here. If you're interested in a little extra cash, and this method appeals to you, there is plenty of information available on the internet. And if you

ARE

making a living from these sites, and you'd be interested in writing a series on the topic, contact me.


As you are considering how YOU want to make big money online, this list should prove a good starting place . In my next post in the getting started series, I will be wrapping up with a list of resources to help you continue your quest to make money online.
I just finished reading Rich Schefren's latest free report, "The Uncertainty Syndrome". This is my really, really, really quick review of it:
"The Uncertainty Syndrome" is an AWESOME read! In this report, Rich reveals some big constraints that keep you from making more money online. Constraint # 4 was a big problem for me and I found the exact solution to fix my problem on page 39 of "The Uncertainty Syndrome". In fact, I am immediately going to implement the solution on page 39 of the report, because it will make a HUGE difference in my bottom line.
If you haven't already read the report, I highly recommend you go download it now by clicking here!
I just got back from a short hiatus and I can't really say that I missed the Internet all the much. In fact, I had an AWESOME time and look forward to getting away from it all again.
Anyway, I am a bit late on this, but I wanted to quickly let you know my thoughts on "The Net Effect and Stomping the Search Engines 2".
The Net Effect Review
The Net Effect is an Internet marketing magazine put out by the folks at StomperNet. The articles in the magazine were loaded with good information for beginners and those new to making money online. In my opinion, the best feature of the magazine is at the end. At the end of every magazine there is an action plan for implementing what you learn in the magazine. The action plan sets "the Net Effect" apart from many of the other internet marketing magazines/newsletters that I have subscribed to and I expect many people to copy this model in the future.
Overall, I recommend The Net Effect for newbies looking for solid information on Internet marketing.
The BONUS
When you sign up for the free trial version of the Net Effect, you can also get a copy of the Stomping The Search Engines 2. All you do is pay for the cost of shipping and handling. Since you will be getting both products for shipping and handling here are my quick thoughts on Stomping the Search Engines 2:
Review of Stomping The Search Engines 2.0
Stomping the Search Engines 2.0 has excellent information on how to increase your Search Engine traffic.
Stomping the Search Engines 2 is EXTREMELY different from the first version of Stomping the Search Engines. The biggest difference is that version 1 was all audio and version 2 is a video course. Additionally, it is NEW and therefore covers the most up to date Search Engine strategies for getting high rankings.
Just like The Net Effect, Stomping the Search Engines version 2 is a good product for beginners.
If you are an advanced level marketer your time will be better spent on continuing to build your business. However, I do recommend that beginners go check out this deal, because the price for the first edition of The Net Effect and Stomping The Search Engines 2.0 is definitely worth it.
Click here to check it out for yourself.
I have been swamped this week with the Olympics, but I wanted to let you know about something REALLY cool that Rich Schefren recently released. It's called "CashMaps".
Bascially, CashMaps is a monthly newsletter that reveals the systems that Rich uses to build his online business. If you want to build an online business, Rich's CashMaps is something you should take a look at.
Click here to check it out for yourself.

In my previous posts on finding the right niche to market to I said that it is much easier to build a business by sticking with one niche market that you LOVE.
While this is true, this assumes that you can find something you are passionate about.

What if you can't find a niche market that you are passionate about?
What if there is no money in the niche markets you enjoy the most?
I have not seen these questions answered by many people. The first time I saw this answered was when I was doing religious study, but I have also seen it answered by a few business people.
So, what is the answer?
First, let's take a quick look back at my 7 step niche finding system:

1. Make A List Of Your Passions

2. Make A List Of Things You Do Well

3. Merge The First Two Lists

4. Choose Your Favorite 3-5 Niches

5. Determine The Traffic Potential

6. Determine The Money Making Potential

7. Make Sure You Have Time For The Niche
If none of the niches that you are passionate about look profitable, then skip step 1 (1. Make A List Of Your Passions). At the end you will have a list of niches that you are good at and that make money. If none of the niches that you are good at (or have knowledge about) are niches that you can make money in (which is possible, but unlikely), then you need to skip steps1-4. Which means all you are left doing is finding profitable niches (steps 5-7).
After completing steps 5 through 7 you now have a profitable niche to target. That's what you do when you can't find a good niche in areas that you are passionate about.
"What about the passion? Aren't you going to have a problem staying in this niche if you don't have passion for it?"
That is the million dollar question… and despite what I may have said in the past the million dollar answer is that you need to…
Love the niche that you choose! Be passionate about the niche you choose!
Loving what you do is a choice. You can choose to love any niche. This may go against many of the things you have heard in the past, but it is an extremely important principle to learn. This is so important I am going to repeat it in big bold letters:
"Loving what you do is a choice. You can choose to love any niche."
You don't have to be passionate about a niche to make money online. However, you need to become passionate about everything you do in that niche (marketing, writing about it, etc.). You need to be passionate about what you are doing to make it easier to stick with it long term. And that passion is a choice. You can choose to love what you are doing, or you can choose to hate it. The decision is yours. When you choose to love what you are doing, then you will be much more likely to create the online business of your dreams.
Disclaimer: I need to start by saying that my opinion on this ebook is going to be slightly biased, since the writer of "The Ebook Walkthrough" (Ryan Ambrose) is also one of the writers for my blog.
That said, I am going to give you a quick review of Ryan's book "The Ebook Walkthrough".
In his ebook, Ryan walks you though the process of creating an ebook from start to finish. He explains what tools you will need, how to use those tools to create an ebook, and how to make money with your ebook.
The Ebook Walkthrough lives up to it's promise. It reveals exactly how to write and publish your own ebook in clear, simple and easy to implement steps. I would recommend this ebook to anyone that wants to learn how to create their very own ebook.
Click here to go check it out for yourself.
Wow, this is really cool. In fact, I am seriously contemplating buying a copy of this before the price goes up.
Joel Comm has just released something he is calling "Instant Resale Templates". Joel has invited a limited number of people to try the same business system that he has used to create over two million dollars!
Basically, Joel is selling you an online business in a box. If that interests you, then click here to check out the deal Joel is offering.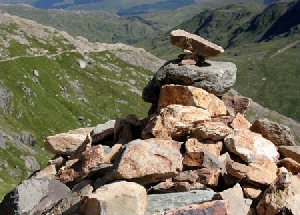 Online entrepreneurs have something in common. Our desire to succeed has made us take our financial destiny into our own hands with the idea of becoming financially successful one day.
While success can mean many things for each of us, a common measure of success is managing to become financially independent of an offline job and have the freedom of working from home. While working from home is generally associated with the American dream, many entrepreneurs fail to set proper milestones in their business to get ahead.
It is too easy to become complacent while things are going well, but not setting targets that help us to grow would be like committing business suicide.
The first step is always the hardest since it often involves a tremendous amount of courage, trust in our abilities and mojo to get even started.
Fear of failure holds back many would be entrepreneurs and unfortunately this common human trait will hold these folk back from ever experiencing the power of failure. Yes, that wasn't a misprint since failure is ultimately responsible for our successes. Without failure we very rarely grow and without growth, there won't be any success.
Depending on what business you are involved in, you will have to set different milestones on your journey to financial abundance. To give you an idea, I have listed the goals I achieved along the way so far and how I advanced my own business by striving to meet them step by step:
Starting my own freelancing business – check!
Earning $1,000 month – check!
Earning a full time income (minimum of $2,000/month) – check!
Becoming a pro-blogger – check!
Networking with other writers and webmasters – check ongoing!
Taking on other writers (outsourcing) – in progress…
Earning enough to help my husband quit his job – in progress…
Building niche sites to pay me residual income for years to come – in progress…
Working mornings only, while living "my dream life" for the rest of each day – in progress
Ultimately, the last statement is my largest dream. Being able to run my business from anywhere in the world and not having to work all day long every day. My dream is to earn enough money for both myself and my husband and be financially free to work anywhere I please, living the lifestyle of an LIP.
Here is what you can do to determine your very own business milestones.
I'm sure you've heard the terms:
short term planning
medium term planning
and long term planning before
These are common denominations when it comes to setting goals and getting things done. The thing is, while for one of you short term means this week, for others it means the next three months.
It really is hard to throw all into the same bucket and depending on the nature of your business, short term really does mean today. If you are in an industry that deals with fast changes like money, real estate or trends for example, today's hot deal could be stone cold tomorrow. Entrepreneurs in these particular industries have to set different goals than a writer like myself.
Also, often our goals have nothing to do with money but a simple measurement.
Measurements are needed regardless of the business you are involved in and could relate to any of the following and anything else for that matter if I have forgotten to mention it here: time, money, grades, recognition, education, positions, the amount of clients you have, the amount of employees you have, etc.
I'm sure you understand what I mean by now. Unless we use some kind of measure in which to advance our business with, it will be really hard to move ahead.
Measurements evoke another most important attribute. This attribute is called focus.
Without focus most of us would barely be able to earn a dime to support ourselves online, let alone our family. Focus is what gets us out of bed in the morning and keeps us pushing on toward yet another goal when the going gets tough.
As you can see, setting milestones is barely the first step we take when we embark into entrepreneurship. Milestones are a constant evolving matter that power us toward the dreams we always had.
About The Author
My name is Monika Mundell, and I'm the author of Freelance Writing. Learn more from me there.

When you start an online business it's easy to let your priorities get out of balance. One of my biggest weaknesses is staying balanced. That is why every now and then I like to write about staying balanced.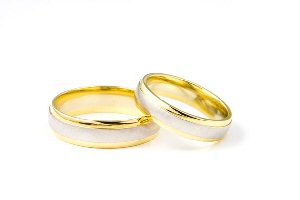 It is easy to let work and business take an unhealthy priority in your life and this is especially true when you are trying to make a living online. It is easy to put in that extra hour on the computer and skip that game of basketball you were planning on playing with your kid. It's easy to stay up late at night working on your social networking profile and be too tired the next day to take time out of your day to write your spouse that love note you were going to surprise him/her with. It's easy to work an extra hour writing that blog post, instead of working out at the gym…
You need to keep your priorities straight while you try to make money online. Otherwise you will risk losing the things that are most important to you.
Which brings me to a change in my priorities for the next few months…
The last 4 weeks I (and my family) have been fighting off colds and the flu. I have decided that in order to take care of things that I need to take care of before our baby is born in May, I am going to being spend much less time online the next two months.
I am not going to be spending as much time writing for the next two months. However, I will still be taking submissions for guest posts. Also, Ryan, Monika, and Trent will still be posting regularly on this blog.
You will still great advice on this blog, just not as much of it will be coming from me the next two months.
Keep your priorities straight… you and your loved ones will be glad that you did!