As an online marketer or business owner, you understand the importance of writing copy that sells and gets your point across. One of the biggest problems with sites that I tend to see is the lack of effective copy which could be losing you a lot of money in potential income.
Today is a very straightforward post as these steps are really very simple in nature. In fact, this formula will help you tremendously in writing great copy while also helping it flow in a much more natural and sophisticated way.
I welcome you to the AIDA copywriting principle.
What does it stand for?
Step number one in writing effective copy is to capture or grab Attention.
This is where most people go wrong and why they wonder no one is purchasing their product or buying their service…they can't grab attention to save their life. One of the quickest ways to grab attention is to create an effective headline. If your headline does not grab attention, the person landing on your page won't read the rest of what's on that page.
From there, keep building the attention with your sub-heads and your intro, which will then get us into the next step.
Step number two is generate Interest.
Once your prospect's attention has been grabbed and is getting further into reading your copy, you generate interest in the product or service at hand. You talk about the benefits of this, how you used it and got this result, just speak in pure benefits of what it can help them do and how it can help them do it.
A lot of times people confuse generating interest with, "Oh ok, talk about all of it's awesome features." The problem is, your customers don't buy features, well maybe if they're some geek who's obsessed with tech, but your customers buy benefits. They want to know how blank can get them blank result. You convey that through generating interest in the product or service.
Step number three is build Desire.
You originally grabbed their attention, built some interest and from that interest, there starts to form a wonderful connection: Desire. They start to see how it can help them, what it can help them do, and so on. The most successful copy does a great job of targeting key desires that people have and conveying that through their message.
Your customers purchase based on emotion and very rarely out of logic. It sounds crazy but it's just how things work. Building this desire stirs up their emotions and they start connecting your product or service with how it can benefit them in fulfilling that desire.
Last but definitely not least, get them to take Action.
Every effective sales piece has a clear call to action. "Order Now!", "Get Started Today!", "Take Advantage Of This Amazing Opportunity!", etc. If you're not telling your potential customer what to do next, chances are they won't do anything. A lot of times people are just afraid to ask for the sale. Don't be. You've laid everything out on the line, they know what they're getting, and they know the tremendous value of your product or service.
The next most logical piece is for them to take action and purchase. With a clear and precise call to action, you will increase the chances of them doing so.
BONUS: I remember learning a really cool tip from Internet Marketer Frank Kern of Mass Control fame (awesome course by the way) that he learned from famous copywriter John Carlton. It goes like this…
Here's what I got…
Here's what it can do for you…
Here's what you need to do next…
Simple huh? And that's another important thing to add: Don't overcomplicate the copywriting process. As long as you follow a simple structure and put great effort into it, you'll sell significantly better than what you may have in this past or were possibly going to do before having this knowledge.
How important do you think it is to write great copy and what do you think something like this could bring you in terms of increased conversion?
Mike Stenger is a full-time online business owner who has a strong passion in helping others get results. You can find him here at his video blog where he frequently talks about business and life success strategies.
The best way to consistently make money online is to get to the top of the search engine results (mainly Google) for the top keywords related to your website. And the best way to get to the top of the search engine results is by having a lot of keyword anchored backlinks pointing to your website.
This has always been the case but most people have forgotten this simple fact because they are too busy trying to get traffic from social networking sites. The problem is that the traffic you get from social sites is either completely worthless or very close to it. How much money have you actually made from traffic as a result of social site? I bet it's very little! Now compare that to the people who own the sites in your niche at the top of the search engine results who are making a ton of money every day.
Let me ask you this question…
Would you rather work your butt off every day trying to get a bunch of traffic from social sites and make a little bit of money from it, or work your butt off for a few months to get high search engine rankings then sit back while you make a lot of money every day?
I will assume you picked the latter unless you enjoy working 24 hours a day!
Let's say your website (or blog) is about making money online. You will want to be ranked on the first page of Google for several keyword phrases related to your niche. For this example some of the main ones would be:
- Make Money Online
– How to Make Money Online
– Ways to Make Money Online
– Making Money Online
– Make Money Online Free
You can use the free Google keyword tool to find as many as you want.
Now, that isn't exactly the best example because it's very difficult to get to the top of the search engine results for make money online related keywords. However, it's not so hard in smaller and less competitive niches. I just chose MMO because it's an easy one to use as an example.
How do you get those rankings?
You get them by having a lot of keyword anchored backlinks!
A keyword anchored backlink is a link pointing to your website with your main money making keywords as the text of the link. A good one would be from a high quality, high ranking, high page rank website related to your site, but almost any keyword anchored backlink is better than none.
You can get these links a lot of different ways… link exchanges, guest blogging, forum signatures, directories, article marketing, do follow blog comments, some social bookmarking sites, testimonials, contests, and several other ways.
I won't go in-depth about any of these link building methods because there is plenty of information out there about them already and this post will be way too long if I explain them all.
Honestly making money online is not very complicated. All you have to do is rank at top of Google for as many keywords as you can, add ways to make money to your site, and watch the money roll in. It takes hard work to get there but it's definitely not complicated.
So, make this the year you really break out and start making the kind of money you always dreamed of. Get started on gaining backlinks right now so you can dominate the search engines!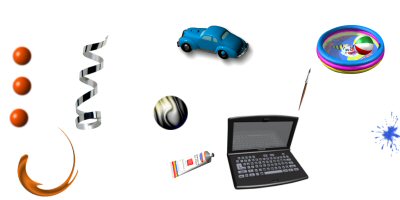 Why are all those different types of images on a sales letter page? The header is obvious,
but why the rest? Do you really need all those other pictures? The answer is simply that
they help. There are certain categories of images you can use beyond a header, because they
improve your conversions in various ways.
So, here's the how and why of all the other images you might see:
The merchant's picture: No, it's not about the owner's ego, although there might be a little of that too. It's there because people don't like buying from a faceless, impersonal web site. Therefore, many merchants selling digital products online add their pictures by putting them next to their first paragraph, in their headers, and occasionally next to their products. If you're not already doing this, you should consider it.
The pictures of people in the testimonials: Mostly this is a means to reassure potential customers reading the testimonials that they're not fake. Yes, some people are sleazy enough to post fake testimonials, and they've made their customers cynical for the rest of us. So post a picture, or if not that, a link to prove the people who are saying nice things about your product actually exist.
Digital product packages: I'm using this as a catch-all for images of ebook covers, software boxes, CD sleeves, and membership cards. They add a sense of reality to an otherwise intangible digital product, and on top of it, images and text convert better than text alone. These work best right next to the 'Buy Now' buttons, and are so useful you should plan to add them for any digital product you sell as a part of the start-up cost.
Red check marks: These go beautifully with benefit lists. It's a psychological trick that helps give more selling power to them. Mine have shadow effects for some extra 'wow' factor.
While a header and footer image can certainly help your sales, don't forget that other images have a purpose on your sales page too.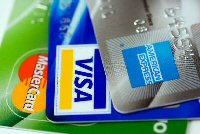 How do you put the 'Now' in 'Buy Now'? It's a big concern if you want your sales letter page to sell. Better known as a call to action, it's the last thing you'll write that pushes your customer over their last little bit of resistance, and nudges them into buying your product. It appears before the button that sends your customer to your selling mechanism, and is the last "A" in AIDA (Attention-Interest-Desire-Action).
You must have a call to action, even with an excellent sales letter. Otherwise, most people won't do anything except 'think about it'. Then, they'll think about it, and think about it, and think about it, and you won't make any money from them because they're too busy thinking about it.
So, here are a few tips for putting the "Now" in "Buy Now":

Say so: It's the basic approach that's used with the simple "Buy Now" button companies like Amazon.com put in their affiliate material or on their site. This method is so commonly used I don't even give it much thought when I see it, but I don't see anyone getting rid of it yet.


Give your customer a reason why to buy now: Want to call someone to action? Don't forget to tell them what's in it for them (the "WIIFM" approach). An example would be something like "Give me my free stuff" on the submission button for an ezine sign-up.


Limited time offers: The digital equivalent of the scarcity tactic. There is never any scarcity in downloading a digital product, because it was never physical in the first place and therefore unlimited. However, you can say that you might raise the price or pull the offer entirely after a limited time, and motivate a customer to buy that way.


"If you're serious…": This is a bit on the rough side to do to someone, but it also works. It's the "If you're serious about such-and-so, you'll buy the product" approach, and you may have seen it for yourself on other sales letters.


Overdeliver: Want someone to give every future product you try to sell or promote to them serious consideration? Overdeliver on the first one they buy from you. If you build a reputation for overdelivery, it will put a world of punch into you "Buy Now" calls to action, because your previous customers will know your products overdeliver.


The P.S.: Yes, the post-script section of a sales letter can give you a second chance to get a sale that you might otherwise miss with an additional call to reconsider. They tend to be right under the "Buy Now" block, and say things like "Wait a minute, before you go" with a quick recap of the sales letter. Their intention is to increase conversions by attempting to change the action that's about to happen (reader leaves the sales page) with the action you want (reader buys the product or service).


If you're going to write a sales letter, or generate advertising to cause some sort of action, you have to put the "Now" in "Buy Now". Forget your call to action, and chances are your visitor won't take one.
I am starting this week's links with something different. It's not an article on Internet marketing, but it is a great example of drawing readers in with a story:
LOT OF POKEMON CARDS THAT MY KIDS TRIED TO SNEAK BY ME
In this ad on ebay, a mom with her hands full tells a great story to sell some pokemon cards. I love this story! It is funny and makes you want to read every last word. Because the ad was so witty it has become quite viral. The person who wrote the ad, also has a blog at http://mom2my6pack.blogspot.com/ which is getting TONS of new traffic. Not only that, but she got over $100 for something that would have cost about $3. You can learn a lot from this story, be sure to check it out.
Google Proxy Hacking: How A Third Party Can Remove Your Site From Google SERPs
Dan Thies writes about a Google hack that really needs to be fixed. Black hat SEO gurus can use it to remove your site from the SERPs, just like they did to Brad Fallon's wedding favors site last year.
Summer Slowdown Myth
Alice Seba says we should ask the question "Is it your market or you who is slowing down?" Very interesting post. I personally have not seen a slow down in traffic this summer, but I have had a slowdown in comments.
How To Launch A Membership Site – Part 4: Content and Pricing
Yaro continues his membership site series with part 4 – "Content and Pricing". In part 4 Yaro discusses how to choose the right price for your membership site. He also discusses what type of content to provide to your members and how to provide it.
How To Launch A Membership Site – Part 5: Triggers
In part 5 of Yaro's series, he covers pyscological triggers. I like his disclaimer at the start of the start article, because the idea of using triggers to make people buy is a hard one for me to come to grips with ethically. Ultimately, the money we earn is directly or indirectly a result of advertising that uses phsycological triggers to get us to buy. Love it or hate it that's just the way things are.
How Not Knowing Something Makes You More Of An Expert
Very good read about what makes you an expert in your niche.
Will The FTC Investigate Google & Matt Cutts For Paid Links?
Andy Beard takes an interesting look at Google's stand on paid links. I don't think the FTC will ever attack Matt Cutts for the lack of disclosure on his blog. If he worked for Microsoft it might be a different story…
This World – This Next Activity Map
This Next is a new social shopping site. What is really cool is the activity map (see link above). You can actually watch people buy stuff in real time. It shows what people are buying and where they are buying it from. Very cool! Found via Jack Humphrey.
Defeating Self-Limiting Thoughts
Chris Garrett wrote a nice post about staying confident and positive by removing negative thoughts. If you want to have long term success online, you need to stay positive.
WEB USERS NOW SPEND HALF THEIR TIME VISITING CONTENT, FAR OUTPACING TIME SPENT WITH SEARCH, COMMUNICATIONS AND COMMERCE
Very interesting study showing changes in the way people are using the Internet. How can you use this to your advantage?
That's it for this week's Internet marketing tips from around the web.
Oh my goodness, I barely did any reading this week. I have been very focused on my new project. Here are a few articles read this week (mostly this morning) that I thought might interest you.

John Chow vs Darren Rowse
My friend Garry just asked some great questions on his blog about Darren Rowse and John Chow. You can see my answer in the comments of his post.
Is Your Blog Truly Valuable?
Chris Garrett's guest post on problogger about the value of your blog was terrific. Go check it out.
Should We Remove the Timestamp?
Apparently some bloggers are starting to remove the time stamp from their posts. I came across this on one blog recently, and I thought to myself,
"When in the world did they write this? Was it this week or last month?"
It actually bothered me quite a bit. I was planning on adding their post to this list of weekly reads, but when I couldn't find a timestamp I decided not to add it. Check out what other's say about it, by reading Daniel's post.
How to Make Salesletters Interactive
Really great idea for people selling a product. I like that Michel included the javascript code. Since I am currently in the early stages of creating two products, I will keep this in mind when it's time to create the sales letter page.
PS. In the next few weeks I plan on discussing my blog traffic challenge results. I also plan on discussing my stompernet experience. Plus, I plan on making an exciting announcement about this blog.
I mentioned earlier that I read a lot of good articles this week. Well, I read so many good articles this week, that I decided to post a second group of articles for your reading enjoyment…
How to Make Money with a Video Blog: An Introduction and Guide
I haven't read the guide that Maki talks about yet, but I can tell you from experience that this is an excellent way to make money with blogs. Like I said in the comments, "...I have been considering turning some of the blogs that I don't have time for, into mostly video posts. I also tend to get more links to the posts with videos. I highly recommend testing this out. I think you will be pleasantly surprised with the results."
Copy Is Not About Selling, It's About Serving
Excellent post by Michel Fortin on the future of copywriting.
Should You Build a Blog or an EMail Newsletter List?
I totally agree with Chris' conclusion in this post.

Interview with Search Engine Guide's Jennifer Laycock
Excellent interview with some solid SEO advice.
Stay Away from In-Text Advertising
I removed Kontera ads from this blog, but I am continuing them on my other blogs for now. I might discuss this more later. Come join in on the argument (errr… discussion).
Clicking Adsense Ads
Interesting discussion on clicking Adsense ads. Do you click on them or ignore them?
Unique Content – Where to Find Topics and Ideas
Good post by Gayla on places to find topics to write about. I currently use all of them.
There were other good articles that I read this week, but between part 1 and 2 you should have plenty to read…
I have been at an advanced J2EE/JBOSS class all week at my 9-5 job, so I haven't done any "lunch time" surfing this week. However, I still managed to read some good articles in the evenings this week. Here are some of the best articles I read this week:
A Comprehensive Guide to StumbleUpon: How to Build Massive Traffic to Your Website and Monetize it.
Another excellent post by Maki.
Which One is More Important – Product or Mailing List?
I recently heard Internet Marketing guru John Reese say something similar to this.
7 Reasons to Quit Your Job
Very interesting post by Daniel.

My Seven Step Copywriting Process
Michel Fortin reveals the steps he takes to write a great sales letter.
I am done creating anything that is boring on the Internet (well mostly done). I can't think of one blog or website that I visit on a regular basis that I consider to be the least bit boring.
Whenever I get bored with a website or blog, I stop visiting it.

One of my BIGGEST goals in 2007 and beyond is to be remarkable, and to NOT BE BORING!
You should make it one of your goals too! Stop being boring! Nobody cares about boring websites except their owners. Just stop it!
Be remarkable, Be exciting, Be interesting, Be unique, Be everything you want to be, but…
DON'T BE BORING!
One of the things that you told me in one of my polls is that you want me to review more Internet Marketing products. So I have decided to give you what you want…
A few months ago, I purchased a new Internet Marketing course called "Instant Web Profits System" by Dan Lok. Dan has created a niche for himself in copywriting as "The Website Conversion Expert".
For starters, I get a really good vibe from Dan Lok. His staff has always given prompt answers to my questions and they were always very upbeat and positive. Dan strikes as me as someone whose truly desires to help people make money online.
As for "Instant Web Profits Systems", I wanted to start by letting you know what this course is not:
It is not a course on blogging



It is not a course on making money with Adsense
It is not a course on Affiliate Marketing



It is not a course on making money without raising a finger


The purpose of this course is to reveal how to increase the online sales of your products and/or services.
I SO wish I had this product when I was starting out. I know it would have made a HUGE difference in the success of the first product I created.
The one thing I don't like about the course is Dan's occasional use of colorful language. However, many times in the course it did help him get across the importance of the message he was conveying.
For the most part, it is NOT a step by step guide. With one exception…
The step by step CD that gives you the 11 steps for creating a winning sales letter. I can see how following the 11 steps that Dan reveals in this course can produce an awesome sales letter. I will certainly follow them the next time I need to create a sales letter.
There is a lot of excellent business and Internet Marketing advice in the audio CDs, much of which you can use even as an affiliate marketer or blogger.
What is included in the Instant Web Profit System?
It includes:

4 audio CDs that reveal 101 Ways To Make Your Website

SELL

Like Crazy!
2 audio CDs that reveal How To Avoid The Deadly Mistakes That Can

KILL

Your Online Business!
1 audio CD that reveals 11 Steps To Creating Killer Web Copy!
8

CD

Roms that show Dan Lok making over other people's website sales letters (this was my personal favorite part of the package).
6 Audio CDs with uncensored Interviews with some of the world's top Internet Marketing experts!
Plus a 1-hour "private" mentoring session with Dan Lok.


While Dan covers many topics in this package, the topics that are hit the hardest are copywriting and website conversion. This product shows you how to write better copy and how to convert your visitors into customers.
My favorite part of the product is the 8 CDs that contain video of Dan transforming underperforming sales letters into sales letters that sell. I found these videos to be worth the price of the whole package. I have seen free videos on these topics that don't come anywhere near the quality and depth that these videos go into. I strongly recommend them to anyone who wants to learn how to sell a product or service.
The audio CDs were sprinkled with some Internet Marketing advice that I haven't heard too many people talk about outside of products that you have to pay for. Here are some (not all) of the main topics discussed in the audio CDs:
List Building
Negotiating
Increasing Website Traffic
Ezine Creation
Joint Ventures
Copywriting
Writing Ads
Website Conversion
ebook Authoring
and more!
This a solid product, that I believe will really help you convert your visitors into customers. It is an excellent product if you have a product or service to sell. Go sign up for his free newsletter by clicking here and you can learn more about Instant Web Profits System and Dan's other products.
Tags:
conversion improve sales improving conversion rates conversion rate online conversion rate
Just so you know, I really like Mike Filsaime's new free ebook.
However, I think the title is misleading. Obviously, Internet Marketing is NOT dead. If it were then Mike would be quitting and he is not.
There is a ton of money to be made on the net with all kinds of sites (blogs, wikis, forums, download sites, affiliate marketing, Adsense, ebooks, services, copywriting, seo, web design, software, games, membership sites, Internet Marketing, drop shipping, etc). There are all kinds of statistics out there about how fast the Internet is growing and how much money consumers will spend on the net.
So if you are trying to make money online, don't worry. There is plenty of money to be made on the web and just like Google Adsense, Internet Marketing is NOT DEAD!
I just wanted to make sure I was clear about that.
That said, "The Death of Internet Marketing" is still a good read.
If you don't subscribe to one of Yanik Silver's newsletters (like the Underground Online Seminar) then you should go sign up now. Watching the way Yanik sell's stuff in his newsletter is a great lesson in marketing.
Anyway, this morning in his newsletter he let everyone know that he is selling his car on ebay! After reading the ad for Yanik's car I immediately wanted to bid on it. Sure, I don't NEED a new car, but his ad made me WANT it.
Yanik is a great copywriter and you can learn a lot by reading the copy on his ebay ad. Click here to go check out the ad for his car.
My reaction to the ad just goes to show how important it is to market to people's wants rather than their needs. Although, marketing to both a need and a want is what you would ideally like to do.