I know this isn't the usual post topic you find here because it's not necessarily about making money online. However, credit repair can save you money, and as the old saying goes, "a penny saved is a penny earned" so I think you will benefit from it nonetheless.
As an entrepreneur, it is vital to have your money affairs in order. What your credit profile says about you also reflects on your business. It is important for you to pay attention to not only where you are financially but also where you stand credit-wise.
Working in the online market can be highly profitable but it requires a stable financial foundation to start with. If you are planning to get any type of financing in the future for business or personal, it is imperative you do the work to repair your credit now rather than wait until it is too late.
Why Good Credit Matters:
Working as an entrepreneur, your business needs to build its own foundation financially but it will first rely on the credentials of the business owner. If you have poor credit scores, it will be hard for you to get any kind of financing to start or grow your business. You will also find it difficult to do business with vendors and suppliers with whom you need a line of credit.
Before you start a business online or off, you need to review your credit score and do the work necessary to get it back into the excellent sector. Your credit will be the springboard to starting a stable foundation for your business's credit.
Most entrepreneurs start a business for the flexibility and the financial freedom self-employment offers. One of the most apparent drawbacks of working for yourself is the potential for inconsistent income. You should start a business knowing you have at least a year's worth of living expenses saved in the bank for when the business is still getting off of the ground. While many people will not wait until that amount has been saved up, most at least have some fall back money to tide them over and prevent serious issues with debt.
At some point you will want to enjoy the benefits of your company's profitability. Socking away funds for retirement and purchasing a home are two common goals of the self-made business owner. But if you maintain a poor credit score, it will be difficult for you to save extra money because you'll end up having to spend more cash over your lifetime for basic services including utilities, cell phone plans, and car insurance.
If you are able to afford a new home purchase as a self-employed entrepreneur, it is imperative to not only have your finances in order, your credit will play a large factor in not only the approval for the home loan, it will also dictate how much you end up paying on your monthly house note. The amount of interest on the mortgage you receive will be directly related to your credit score. If you can maintain a credit score over 730, lenders will not only give you the best rates, but also more loan options.
Credit scores under 730 may put you at risk for not getting approved for your home loan. They will also basically guarantee you will pay a much higher interest rate over the life of your loan. More of your business profits will need to go toward your mortgage payment. It is not just a small amount either. Just a few points difference in your mortgage interest rate can literally mean you will pay hundreds of thousands of dollars over the life of your mortgage loan.
Moving Forward With Better Credit
Since you have put so much effort into getting your business up and running at the same time balancing the rest of your life, it only makes sense for you to first start with the job of clearing your credit history and maintaining the highest credit score possible.
Despite the claims of some companies, credit repair is something every consumer is capable of accomplishing. Credit history reports are available to every consumer free of charge once a year and for 60 days after you have been denied credit approval. Credit scores are not a part of the free deal but for a minimal fee, you have instant online access to the credit scores maintained by the consumer credit reporting bureaus including TransUnion, Experian, and Equifax.
Once you have ordered your reports and scores, you must review all of the data contained in your credit history and double-check the data for inaccurate information which can lower your credit score. Incorrect information can be disputed with the agencies listing the data.
You need to account for all accounts that still have an outstanding balance and make a reasonable plan to pay off these debts and improve your credit profile. By eliminating debts, you will not only clear your credit, you will also have less financial pressures from your startup operating.
The better your credit is, the less you'll have to pay in down payments, deposits, and interest rates moving forward in both your business and your personal life. Do what you can now to fix your credit because while any consumer has the power to improve their own credit, there is no overnight solution to repair credit histories. It takes time to improve your credit scores so work consistently over the next several months and see what a difference a little focus can make. Take your credit as seriously as you do your business and you'll reap rewards for the long term.
Guest post written by… J.D. Roberts is a seasoned writer in finance, specializing in credit repair. You can find more of his articles located at CreditRepair.org
Accepting credit cards isn't a do-it-yourself project. It requires a credit card processor (also called a merchant services provider) who establishes and administers your merchant account. During a transaction, the processor also acts as a middleman between the merchant and the credit card issuer to make sure the process goes smoothly.
Choosing the right merchant services provider requires an understanding of your credit card processing requirements and research into the various deals that are available. Here are five steps you should take when making your decision:
1) Learn about merchant accounts and the associated fees. You must establish a merchant account before you can accept credit cards. Basically, a merchant account is a bank account that acts as the depository for credit card transaction revenue. Once your merchant services provider has processed your transactions, it deposits the proceeds into your merchant account. The provider charges fees for its services — ask about them upfront and make sure you understand them.
2) Consider your technical requirements. What types of credit card processing are you planning to do? Traditional point-of-sale (POS) at a credit card terminal? Online processing from your website through an electronic gateway? Mobile or wireless processing when your business takes you on the road? Mail order/telephone order (MOTO)? Are most of your transactions card present or card not present? What business expansion or diversification plans do you have for the near future? It could be you need one or more credit card processing options, and you should make that clear to the merchant services providers that you are considering so they can come up with the best package deal for your needs and budget.
3) Identify merchant services providers who want your business. Not all processors work with all businesses. Some don't deal with start-up operations or merchants with bad credit histories. Many will not service so-called "high risk" businesses, a category that includes adult-related businesses, online casinos and businesses located outside the United States. Look for a reputable processor who deals with businesses similar to yours.
4) Compare fees and services. Once you've compiled a list of potential merchant services providers, compare their fees and services to see who comes closest to meeting you requirements. Ask detailed questions about the types of hardware and software each offers. If you're in the market to change processors, determine if your current system is compatible with their technology. When it comes to fees, going with the cheapest may not be your best bet. Be sure you know what you're getting for your money, that it fulfills your needs and fits your budget.
5) Scrutinize security. Solid, reliable security may be the only thing standing between your business and disaster. It's no secret that credit card fraud and identity theft are major threats to merchants and consumers alike. Make sure your credit card processing takes security seriously and is PCI compliant. Your merchant services provider should be able to answer all your security-related questions and train you and your staff in the proper protocols to keep you and your customers safe from a data breach.
Guest post by Marc McDermott, the Online Marketing Manager at Merchant Express, a full-service merchant services provider that has helped thousands of businesses with their credit card processing needs since 1998.
It's easy to build a blog that will improve customer relationships and generate goodwill for your business. A well-designed business blog keeps your current customers engaged while allowing new clients to get acquainted with your company. Following a few simple tips, you can set up a blog that will be a powerful marketing tool for your business.
Here's how to set up a business blog that will serve your company well…
Put It In The Right Place
If your company already has a website, make the blog part of your existing website. It should be a menu choice that's easy for any visitor to find.
If your company doesn't have a website, choose a domain name for your blog that's as close to your company name as possible or includes your industry's primary keywords.
Start With A Simple Design
Most companies power their blogs with WordPress, a blogging platform that many hosting companies will set up for you. Thousands of pre-designed WordPress themes are available, and one of them will likely work for your blog.
Blogs linked to an existing website should echo the colors and design of the site, but stand-alone blogs usually benefit from starting with a simple design. Make changes as your readership grows and you need for more features.
Pack Your Business Blog With Value
Before you tell anyone about the blog, pack it with useful articles so visitors will find good content even on their first visit. Post perhaps a dozen articles before you promote your blog, then keep posting new content at least once a week. Many experts recommend two or three posts each week.
Be sure to include coupons, exclusive offers and other deals along with meaningful content that supports your business goals.
Promote Your Blog At Every Opportunity
If you pay attention to search engine optimization techniques, Google and other search engines will bring traffic to your site, but that doesn't mean you can neglect other means of promotion.
To get current customers reading your blog, make sure you point out during every customer contact the special offers and unique content available only to blog readers.
To bring new customers to your blog, include a mention of it in all your print and online advertising. Every time a customer sees or hears your company's name, make sure your blog address is there along with it.
Now that you know more about how to set up a business blog, there's no reason to delay any longer.
Blogs are powerful promotional and informational tools. Every moment your company is without one, you're potentially losing money.
Guest post written by Nisha Sandhu who is an editor at the merchant account forum, and has been working with them for 2 years now. Nisha also loves to write and give online business advice to new and growing businesses.
Have you seen the video for the Kajabi marketing software that came out earlier this week?
I have been waiting for months to see what Kajabi was and so far it looks pretty cool to me. After watching the video, I decided to join their affiliate program so the links in this post are my affiliate links.
Anyway, they just put out a really good ebook about some of the roadblocks many of us face when trying to make money online. You can click here to download the free report.
When you finish reading it let me know which of the roadblocks have prevented you from making money online.
My good friend Daniel Scocco of Daily Blog Tips has just released a new free ebook in preparation for the re-opening of his Online Profits course. Last year, I had the pleasure of interviewing Daniel about his program and you can read that interview by clicking here.
Daniel's new ebook is called, "Ten Deadly Business Mistakes" and it's both a very good and a pretty quick read. You can download it by clicking here and following the directions on his site.
Mistakes number 2 and 8 in his book are the biggest mistakes I have made in the past that really held back my business. Go read the ebook and let me know your biggest mistakes.

PS. Yes, Daniel is a friend, and yes most of the links in this post are my affiliate links that will pay me money if you sign up for his course.
In 2009, my wife Jill and I launched a business that is, so far, surpassing our expectations. Here are three of the main factors that contributed to our success in 2009…

1. Commitment
Early this year (May) I was laid off from my 9-5 job. I had two choices at that point; go look for a job or start a business to make enough money to support my family. After much prayer and discussion with my wife, we decided to start our own business. Prior to being laid off I had been creating websites and marketing them in my spare time, but I never COMMITTED to making my business a success. I always had my 9-5 job to fall back on for money, which kept me from ever totally committing to the business.
All of the people I have known who have had a successful business online have committed to it. Many of them even quit their jobs before starting their business because they understood the importance of commitment. While I don't recommend you leave your job, I do recommend that you commit yourself to making your business successful. Without commitment it will likely fail. Set some hard deadlines and stick to them.

2. Focus
I have talked about the importance of focus before (see this post). Until I focused on making money with one business (our web marketing and design business), success was elusive.
Now that my wife and I are running a successful business I don't want to lose focus on that business or it might stop growing. Focus is one of the biggest factors in our success this year and it will continue to be one of the biggest factors in our ongoing success.
3. Time Management
Changing the way I managed my time has made a huge difference in my productivity. Now that I only check my email after I have completed 2 hours worth of important work, my productivity has greatly increased. I learned this and other techniques from various sources, including a very good book on the topic. If you are looking for great time management tips without spending a ton of money, I highly recommend the book, "Getting Things Done", by David Allen. You can buy a copy at most bookstores or check it out for free at your local library.
One of the other things I did to improve my time management is to create a daily and weekly todo list. I manage the todo list with a very simple free online tool called Voo2Do. At the beginning of each week I create a new todo list with the highest priority items being done earliest in the week to make sure that they get done. In my case, that means that marketing tasks for our clients are done at the beginning of the week. You can also organize your days that way, with the highest priority items being done first and your less high priority items (like checking email) coming later in the day. I also leave some space towards the end of the week for those tasks that get bumped down the priority list by things that required immediate attention, like proposals for clients. Making good use of your time makes a big difference in your business success.
Now, there was a fourth factor that both Jill and I consider to be a bigger factor than any other factor… our belief in God. While everyone may not embrace this view, I do believe that prayer played an important role in our success.
Those were the three things that I did to have a successful 2009, what were the things you did to improve your business?
PS. This post was part of a my friend Daniel's writing project (Daniel is one of those people I knew who quit his job before starting an online business). You can read all about his project by clicking here.
Before you can start an online business, your mind has to change.
I don't mean "change your mind". I mean your mind has to change. Online business as a freelance entrepreneur is an example of thinking outside the box. Your personal "box" may take the form of…

"I can't make money in any way except a job."


"I've never tried anything like this before."


"I don't know what I'm doing."


"This is a dumb idea."


Maybe one or more of these apply to you, and these sorts of thoughts have to go. But before I repeat the cliche' of "thinking outside the box", how about a real-life example?
For a few months now, I'd been sick of turning on my television set with nothing ever being on, especially given what I paid for cable. Several hundred channels of programming, and it was all miserable. So, I did something that most people wouldn't even consider: I canceled cable without replacing it. I no longer receive television of any sort.
Now, television tends to be a household staple even if it's pointless. So this would be my own personal example of "thinking outside the box". I'm saving a boatload of money, and it's not as though I'm without distraction or entertainment with cable gone. In other words, net gain for me.
It was a benefit to me to do something most people would not consider, or at least not consider seriously. Online business is the same way. It's a world of opportunity waiting that most would not even give thought, but it could wind up benefiting you greatly. This is what I mean when I say "First, your mind has to change". If you don't seriously believe you can make money online, you're not going to get anywhere attempting it.
For those of you who don't know who Jay Abraham is…
Jay has spent the last 25 years helping businesses make TONS of money. When I first started learning about marketing Jay's name came up everywhere I turned because he is so well respected in the industry. In fact, he was named one of the top 5 executive coaches in the country in the March 6, 2000 issue of Forbes Magazine. I could write a full article on his credentials alone, but suffice it to say that Jay Abraham is considered to be one of the top business experts in the country.
Jay recently come up with a list of 42 different ways you can rapidly profit (and prosper) during this economic recession and he is going to share them with you for free!
It doesn't matter whether you own a business, work for someone else, or want to find an income source that can rapidly pay all your bills.
If you want to secure your financial future, find a fresh recession income source, or help your employer earn more profits…these recession-based income strategies can provide the financial security blanket that you need to handle all the problems this bad economy is causing you.
Please don't let fear stop you from prospering in these uncertain times.
Go sign up now for Jay's FREE teleconference to find out 42 ways to prosper in this recession by clicking here!
You're about to experience first-hand (for absolutely nothing) the same information a group of beleaguered real estate investors just paid Jay Abraham nearly $200,000 to hear about.
In all of two quick hours, via a convenient teleconference re-broadcast, Jay Abraham, himself, will show you 42 different ways you really CAN prosper from this recession, Right now—- not someday in the future.
None of these strategies will require one dime of capital invested on your part. None bear any downside financial risk, either and none are focused on real estate.
I just reserved my spot because I want to know how to increase my profits during these uncertain times.
Don't wait! Click here right now, to reserve your spot on the FREE teleconference and learn how you can prosper in these difficult economic times.
A few weeks ago in my free website marketing newsletter I revealed how to find successful online businesses to emulate. In this post we are going to discuss how to duplicate their success.
The first step is to find out what keywords they are using to advertise their products and services. You already know some of them because of the previous exercise. There are tools that will tell you all the keywords they are using to advertise with. One example of this is KeyCompete.com


Next, you need to figure out what they are doing to sell their products.
Do they have a newsletter?
If yes, how do they entice you to sign up for it?
Sign up for their list and make note of often they email you, what they email, what products and services they promote.
What kind of copy do they use?
Does their website look professional or homey?
What colors do they use on their website?
How is the website layed out?
How many pages do they have?
Do they use pictures? How?
Do they use video? How?
Determine everything they are doing and compare this with all the other sites on your list. Once you are done you will find some common themes. The things each of the sites have in common are things that you should absolutely be doing!
Several years ago I compared the top ten Technorati blogs in a similar fashion. Some of the things I found were:
1. They all made use of images in their posts.
2. A majority of them had their navigation on the right side.
3. A majority of them used either the color green or blue as their main color.
etc.
I didn't do an in depth study, but if you wanted to emulate the top 10 blogs you could do an in depth of study of them and duplicate what they are doing. You could find out how many posts per day they write, what they write about, how they market their blogs, etc. Then you would know how to duplicate their success.
Emulating the best businesses in your niche will shortcut your path to success.

Note: If you want to read my previous newsletters on this topic just sign up for my newsletter by clicking here. Then enter your name and email and you will get the entire series in order over the course of a few weeks. Plus you will get other free advice that I don't provide on this blog.
On occasion, online entrepreneurs have to outsource potions of their latest projects. No one can do everything well, and sooner or later, they'll have to hire someone to do it for them. Things like web design, programming, writing, or video creation are examples of things that get outsourced. If you can do one or more of those things, you can make money by being the outsourced help.
There are some ups and downs to this technique. The biggest up side is that you get paid regardless of the success or failure of the clients. You do a good job for them, of course, but once you've given them what you were hired to create, your part in the matter is done. This cuts your risk considerably, and insures that any work you do will be paid no matter what happens afterwords.
The down side is that you don't have the opportunity to make as much as you would with direct sales or promoting someone else's products. Business people takes those risks for a reason, and that's the chance to make large sums of money. You can still make money, but you're potential may not be quite as much as another type of entrepreneur.
Still, freelancing is a good way to monetize a skill, and if you want to go this route, here are a few things you'll need:

A web site decribing what you do and other things to help sell your services. Those would include automated lead collection, samples of your previous work, and easy navigation so you don't annoy potential customers away.
Some means of promotion, especially those that let you build credibility for your expertise.
A reliable form of payment collection that takes credit cards, like PayPal. Furthermore, never create a project until you have payment in hand. Some people may hire you frivolously, but you can minimize the risk they'll waste your time by getting paid in advance.


If you have skills, you can put them to use for others to make money online. You took the time to learn them, and using them to make some extra cash is a perfectly legitimate way to go.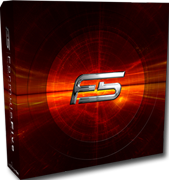 I have gone through the Formula 5 preview materials, and the folks at StomperNet have created another winner. It is coming out on January 19th, Monday afternoon, so I wanted to give you my honest thoughts on Formula 5 before the doors open on the program.
For starters, they released some really good videos to promote the product. You can watch the videos for free by clicking here.
Paul Lemberg, creator of Formula 5 is a well known business coach who has helped clients create over 350 million dollars in profits. He created Formula 5 to help you increase your business revenues quickly. Formula 5 is taught over a 15 week period and includes DVDs, action plan worksheets, and a printed transcript of each lesson. Plus there is a special members only portal that I have checked out for myself. The members portal is loaded with information. It reminded me a lot of the StomperNet portal – tons of information, forums, blogs, and mastermind groups. I was a bit surprised to see them offering so much to go along with the lessons that you get in the mail. The lessons themselves are good enough to help you increase your revenue, but I suppose the extra information on the portal won't hurt.
Formula 5 works on 93% of all businesses that try it!
That is the highest success rate I have seen for any product like this.
If you are having trouble making a good profit in your business, then I highly recommend checking out Formula 5. While you might confuse Formula 5 with Formula racing because of the speed at which you can make more money in your current business… I don't recommend Formula 5 for beginners. Formula 5 is really geared towards those people who already run an online business. On the other hand, beginners can learn a lot from the free videos. So, whether you are a beginner or you already have an online business I suggest you watch their free videos.
My Bonus
I am about 75% finished with a curriculum for a coaching program I intend to launch later this year. One of the ebooks that will be part of the curriculum makes an excellent companion to this product. In fact, the ebook is all about maximizing your profits. If you buy Formula 5 through my affiliate link by clicking here then after you complete the 15 weeks of training, I will send you a free copy of this yet-to-be released ebook from my upcoming coaching program. It is the perfect complement for the Formula 5 training.
Additionally, when you complete the 15 week course I will give you a free 1 hour consultation to check up on your progress in the program and answer any questions you have about my ebook. All you have to do is order Formula 5 through my affiliate link and send me a copy of your receipt for Formula 5. Once I verify the sale I will send you information on getting your bonuses.
The other day I finished reading Stompernet's free report called "MBA In A Box".
Here is my quick summary of what is covered in MBA In A Box:
1. Raise the price of your product by 15 percent.
2. Increase the perceived value of your product.
3. Sell more to your existing customers.
4. Businesses fail because:
A. Lack of vision.
B. Lack of strategy to carry out vision.
C. Lack of a system for marketing and sales.
D. Lack of a system to monetize clients.
E. Trying to do too many things (no systems to get things done).
5. Businesses succeed when:
A. They have a strong value proposition.
B. Continual stream of leads.
C. Consistently and cost effectively convert leads to customers.
D. Have a system to monetize customers.
E. Operate efficiently.
6. Compound all five parts of the formula together to create a huge increase in profits.
I know that Formula 5 is based on solid business success principles because my business mentors have taught me the same strategies discussed in this report (and I teach them as well).
The full report goes into more detail about implementing Formula 5 strategies, but I thought a good summary would help you know what to expect when you check it out for yourself.
So, who should read the free Formula Five MBA In A Box report?
The report is best suited for online entrepreneurs who sell products and services. It's not really useful for people who make their living (or intend to make their living) from affiliate marketing. It's also not something that I would generally recommend to people who are absolutely new to Internet marketing (0-3 months experience— if you fall in this category, you should check out OnlineProfits.com). However, it is free and unless you have some sort of formal business training, then you will probably learn a thing or two about maximizing your online business profits by reading it.
If you want to read all the details of the report, you can download it by clicking here.