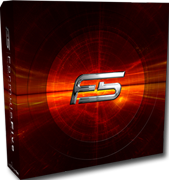 I have gone through the Formula 5 preview materials, and the folks at StomperNet have created another winner. It is coming out on January 19th, Monday afternoon, so I wanted to give you my honest thoughts on Formula 5 before the doors open on the program.
For starters, they released some really good videos to promote the product. You can watch the videos for free by clicking here.
Paul Lemberg, creator of Formula 5 is a well known business coach who has helped clients create over 350 million dollars in profits. He created Formula 5 to help you increase your business revenues quickly. Formula 5 is taught over a 15 week period and includes DVDs, action plan worksheets, and a printed transcript of each lesson. Plus there is a special members only portal that I have checked out for myself. The members portal is loaded with information. It reminded me a lot of the StomperNet portal – tons of information, forums, blogs, and mastermind groups. I was a bit surprised to see them offering so much to go along with the lessons that you get in the mail. The lessons themselves are good enough to help you increase your revenue, but I suppose the extra information on the portal won't hurt.
Formula 5 works on 93% of all businesses that try it!
That is the highest success rate I have seen for any product like this.
If you are having trouble making a good profit in your business, then I highly recommend checking out Formula 5. While you might confuse Formula 5 with Formula racing because of the speed at which you can make more money in your current business… I don't recommend Formula 5 for beginners. Formula 5 is really geared towards those people who already run an online business. On the other hand, beginners can learn a lot from the free videos. So, whether you are a beginner or you already have an online business I suggest you watch their free videos.
My Bonus
I am about 75% finished with a curriculum for a coaching program I intend to launch later this year. One of the ebooks that will be part of the curriculum makes an excellent companion to this product. In fact, the ebook is all about maximizing your profits. If you buy Formula 5 through my affiliate link by clicking here then after you complete the 15 weeks of training, I will send you a free copy of this yet-to-be released ebook from my upcoming coaching program. It is the perfect complement for the Formula 5 training.
Additionally, when you complete the 15 week course I will give you a free 1 hour consultation to check up on your progress in the program and answer any questions you have about my ebook. All you have to do is order Formula 5 through my affiliate link and send me a copy of your receipt for Formula 5. Once I verify the sale I will send you information on getting your bonuses.
The other day I finished reading Stompernet's free report called "MBA In A Box".
Here is my quick summary of what is covered in MBA In A Box:
1. Raise the price of your product by 15 percent.
2. Increase the perceived value of your product.
3. Sell more to your existing customers.
4. Businesses fail because:
A. Lack of vision.
B. Lack of strategy to carry out vision.
C. Lack of a system for marketing and sales.
D. Lack of a system to monetize clients.
E. Trying to do too many things (no systems to get things done).
5. Businesses succeed when:
A. They have a strong value proposition.
B. Continual stream of leads.
C. Consistently and cost effectively convert leads to customers.
D. Have a system to monetize customers.
E. Operate efficiently.
6. Compound all five parts of the formula together to create a huge increase in profits.
I know that Formula 5 is based on solid business success principles because my business mentors have taught me the same strategies discussed in this report (and I teach them as well).
The full report goes into more detail about implementing Formula 5 strategies, but I thought a good summary would help you know what to expect when you check it out for yourself.
So, who should read the free Formula Five MBA In A Box report?
The report is best suited for online entrepreneurs who sell products and services. It's not really useful for people who make their living (or intend to make their living) from affiliate marketing. It's also not something that I would generally recommend to people who are absolutely new to Internet marketing (0-3 months experience— if you fall in this category, you should check out OnlineProfits.com). However, it is free and unless you have some sort of formal business training, then you will probably learn a thing or two about maximizing your online business profits by reading it.
If you want to read all the details of the report, you can download it by clicking here.
Happy New Year to everyone. I want your 2009 to be the most successful year ever. Let me tell you a story about a 300 dollar candle that's a little bit embarrassing, but will help you make more money in 2009.
A few years back my wife Jill told me how she wished that I would help the kids make more handmade gifts for her. So in my infinite wisdom I decided that it would be easy to make a candle with the kids and she would really like it. I remember my parents making candles when I was little and it looked really easy back then, how hard could it be? Well…
I went to the craft store (a store I never usually go near) and picked up a candle making kit that said it was "easy to use". One night my wife went out somewhere and the kids and I started making the candle… Long story short, it wasn't as easy as it looked on the packaging and um…
Apparently, hot candle wax shouldn't be poured down the garbage disposal!
We did manage to make a candle, but after paying for a new garbage disposal it turned out the total cost of making the candle was around 300 dollars. My wife said that I didn't have to make her any more crafts because it cost us too much money and next time I can just buy her a pre-made candle at the store.
I learned from that mistake and to this day have never poured candle wax down a garbage disposal again 🙂
Have you learned from the mistakes you made in 2008?
Did you try things that didn't work and keep doing them or did you move on to focus on the things that work?
I am not and never have been good at making crafts. If I had to make a living making candles (or any other craft) I would be a very poor man. However, I am good at making money, which I can then use to buy already made crafts. That works much better for me. How about you?
Are you trying to get traffic through social media marketing, but can only seem to get it through the Search Engines? If so, why not focus on what is working (SEO) and stop focusing on what it isn't working (social marketing)?
Are you bad at writing content, but great at designing websites? Hire someone or partner with someone who can write content and focus on designing websites.
To make 2009 your most successful year running an online business you need to learn from the mistakes you made in 2008. So what mistakes did you make in 2008 that you won't be making in 2009?
I forgot to tell you about this when it first came out, so I just wanted to quickly share a free video with you that teaches 7 of Eban Pagan's most valuable techniques for building a multi-million dollar company. Just click here and opt-in on this page and you'll be taken DIRECTLY to the video.
Let me know how you like it.
In the movie Sergeant Bilko, comedian Steve Martin says,
All I've ever wanted was an honest week's pay for an honest day's work.
If you are like most people, you want the same thing! I am going to let you know the one business success factor that is most likely to help you achieve that dream in 2009.
Essentially, this is the most important thing for you to do in 2009.
What is it?
FOCUS!
That's it. The most important thing for you do to succeed in your business is to Focus!
Focus is one of the biggest issues that many of us face in modern society. In fact, the extremely popular Internet marketing guru, Rich Schefren, has been talking a lot about the huge roadblock that a lack of focus causes for most would-be Entrepreneurs.
You have to focus to achieve your goals.
So what do you mean by "focus"?
Many of us check our email too many times a day, spend too much time on social networks, spend too much time reading blogs, spend too much time texting our friends and not enough time focusing on what we want to accomplish. We get distracted all the time and don't focus on accomplishing our goals. Those are some of the ways that a lack of focus hurts are business efforts. However, there is another way a lack of focus hurts us. Let me use my own business as an example of this.
This past year I have been focusing on personal and spiritual growth and I have not been focused on making my business succeed. This has been really good for me, and I recommend that you never neglect the rest of your life to achieve your business goals. However, last month I started making plans for making my online business more profitable in 2009. I wrote down my list of plans and they looked something like this:
1. Create some websites in a specific non-Internet marketing niche that I am familiar with and then move on to create some sites in another niche I am interested in (I am not naming the niches for competitive reasons).
2. Finish creating a coaching program in the Internet marketing niche (I am more than half way finished with the curriculum).
3. Create a website for the business that my kids want to start and work with them on it.
4. Start another online business in the Internet marketing niche.
My plan was to focus on each plan one at a time, which sounded good in theory, but…
I told one of my friends here in Houston about my plans and he essentially said:
"George you need to FOCUS! I focus on ONE niche and that's how I dominate it."
Now before I go on, I need to point out that my friend makes a lot of money in the niche he is in. It isn't p@rn, gambling or prescription drugs. And it's not in the Internet marketing / make money online niche. While I don't want to reveal exact numbers, let's just say it's over $50,000/month. In other words, he knows what he's talking about.
You ever wonder why more people like him don't get into the Internet marketing niche?
Focus!
You wonder why so many people in this industry only make money selling Internet marketing/make money online products and services to other people?
Focus!
To succeed you need to focus on dominating a niche.
That's not to say you can't work on more than one niche. In fact, when you start out you might want to try out a few different niches until you find a niche that you want to dominate. Once you find that niche, focus on it. Then you will be on your way to making an honest week's pay for an honest day's work.
There are many ways to make money online. I like to group them into three main categories:

Making money selling your stuff


Making money selling other people's stuff


Getting paid to do something


Let's talk a little more about each of these categories…
Way #1 – Making money selling your stuff
When most people think of starting a business they think of selling their own stuff. Here are some of the ways that people sell their own stuff online:

Selling products
When I started out online my intention was to create educational software and sell it online. Like myself, most people that start a business online start off with the idea of selling a product. Almost every product imaginable can be sold online. Arguably, the easiest to create are information products.


Selling Services/Freelancing
One of the quickest ways to start making money online is by selling your services. You call sell all kinds of services online. Some of the more common online services being sold are web design, freelance writing, coaching/teaching, virtual assistants, copywriting, traffic generation, and software development.


Domaining
Domaining is essentially the process of buying and selling domains. While I own quite a few domains, most of them were bought with the purpose of developing them at some point in time. Although, I would be willing to sell some of them. For example, when John Reese bought trafficjam.com I wish he had contacted me about buying one of my domains blogtrafficjam.com, since I am not sure I will develop the idea I had for it when I bought it several years ago.


Website Flipping
Website flipping is a very tempting business model to me. Flipping websites is a lot like flipping houses. You buy a website with the sole purpose of making it better so that you can turn around sell it. Much like house flipping, you should buy a website with good potential that is not properly monetized and/or not properly designed and marketed. After "rehabbing" the website, you can sell it at a much higher price. This process sounds like fun to me, except that I would have a hard time parting with the site after fixing it. I am more likely to buy a website, fix it up, and keep it for the residual income.


There are other ways to make money selling your own stuff, but the ones listed above are the most common.
Way #2 – Making money selling other people's stuff

Affiliate Marketing
Affiliate marketing is one of the best ways to make money online, and I will be discussing it in much more detail in a future series (or a free mini-course). Essentially, affiliate marketing is revenue sharing between online advertisers/merchants and online publishers/salespeople, whereby affiliates(publisher/sales people) are paid based on performance measures, typically in the form of sales, clicks, registrations, or a combination of methods. In layman's terms, it means you get a percentage of a sale when you sell someone else's stuff or cause someone to take an action that might sell someone else's stuff. It is currently my primary method of making money online.


Advertising Income
Many websites make money by selling advertising space on their site. This is most commonly done on content sites. Advertising income can also be gained through other methods like selling ad space on website templates and selling ad space in newsletters.


Drop Shipping
Drop shipping is a technique where you sell products from one or more suppliers who take care of shipping the products directly to the customer. All you do is take the order and get the money from the customer, then you send the order details and and part of the money that you charge to the supplier. You make profit on the difference between the suppliers price (including shipping) and the price you charge the customer. This is essentially running a wholesale business without the inventory, although you will usually pay somewhere between true wholesale and retail prices for the goods. I have seen a lot of people run drop shipping businesses on ebay.


Retail commerce
Retail commerce is where you buy products at wholesale prices from wholesale distributors, carry an inventory and turn around and sell said products. Many of the ecommerce shops you see are doing this. This model is similar to drop shipping. The advantage of this method is that you can make a higher profit margin then with drop shipping, the disadvantage is that you store the inventory and you handle the details of shipping the products.


These are the most common methods for selling other people's stuff online, although certainly not the only ones.
Way # 3 – Getting Paid To Do Something

Paid to sites (Paid to surf, Paid to take surveys, etc.)
With "paid to" sites you can make a little extra money online every month. You can't really use these sites to make a living online (at least not that I'm aware of), so I won't be devoting more space to them here. If you're interested in a little extra cash, and this method appeals to you, there is plenty of information available on the internet. And if you

ARE

making a living from these sites, and you'd be interested in writing a series on the topic, contact me.


As you are considering how YOU want to make big money online, this list should prove a good starting place . In my next post in the getting started series, I will be wrapping up with a list of resources to help you continue your quest to make money online.
I just finished reading Rich Schefren's latest free report, "The Uncertainty Syndrome". This is my really, really, really quick review of it:
"The Uncertainty Syndrome" is an AWESOME read! In this report, Rich reveals some big constraints that keep you from making more money online. Constraint # 4 was a big problem for me and I found the exact solution to fix my problem on page 39 of "The Uncertainty Syndrome". In fact, I am immediately going to implement the solution on page 39 of the report, because it will make a HUGE difference in my bottom line.
If you haven't already read the report, I highly recommend you go download it now by clicking here!
If you are a business owner, then you probably know what I'm talking about when I say you need to change directions at some stages. While some of us consistently stay on the one path, without ever wavering their foot prints, others consistently look for better ways to optimize our business.
Is one approach better than the next? Not likely, it really depends on your business. While it is perfectly fine for part time business owners to continue on their path, full time entrepreneurs frequently change tactics to adapt to the market.
As an example, take the recent hit BANS sites all over took from Google. It happens that Google de-indexed many of them, even pre-owned domains and now webmasters all over wonder what the heck is going on.
They spend hours discussing the why's, the perhaps's and the might's all the while forgetting to concentrate on what really matters for their bottom line.
The money!
This is a typical example of a change of tactics. Since we don't know the why right now, we ought to concentrate on the future instead, meaning, we have to move on and work on other aspects of the business.
Most marketers choose to keep their eggs spread out – which of course is a wise choice. Therefore, you need to concentrate on something that does work right now.
It doesn't really matter what business model we choose. In the end there will always be situations were everything takes a sharp turn for the worse. The successful entrepreneur chooses to keep building, while the failure discusses the why's for hours on end.
Nature of business has it that unless we work it, it won't work. Hurdles are there to be overcome and if that means we have to start from scratch, so be it.
I'm sure you agree if you have been in business for some time.
You would have changed tactics most likely already – adjusting here a bit, tweaking there some more. Perhaps the following analogy helps:
Running a business is like sailing. You learn to host the sails when the wind blows strong. Alternatively, you use the motor when there is no wind. Once you sail under full wind, you go with the flow.
What is it you do when you run your business and find yourself up against a wall? Do you re-adjust, give up, change tactics or simply wait?
Let us know in the comment section please.
Rich Schefren just released a new report called, "The Uncertainty Syndrome". In this report, Rich reveals key strategies and tactics you can use immediately to virtually obliterate whatever is holding you back and advance your business to where it should be.
Rich is also going to be LIVE for 24 hours for you to see and talk to at the same time you can get his new FREE report. Sounds pretty cool!
I am still dealing with Hurricane Ike here, so it might be a while before I can read the report, but I expect it to be a great read as all of Rich's past reports have been unbelievable.
Anyway, you can download the report by clicking here.
I have been swamped this week with the Olympics, but I wanted to let you know about something REALLY cool that Rich Schefren recently released. It's called "CashMaps".
Bascially, CashMaps is a monthly newsletter that reveals the systems that Rich uses to build his online business. If you want to build an online business, Rich's CashMaps is something you should take a look at.
Click here to check it out for yourself.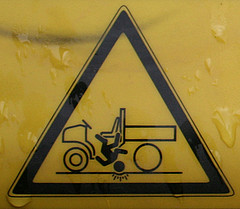 Procrastination is like venomous poison for anybody who owns and runs a business. Sometimes it can get so bad, all we do is stare at the computer screen for hours on end while we mentally beat ourselves up to will a clever idea into our brain.
If you fight against this monster from time to time you know exactly what I mean. You might even have felt the urge to throw your computer out of the window because you got so frustrated at your lack of ideas.
I know how this feels and I can tell you, it's not a good feeling. But over time I have come to recognize certain procrastination causes and I'm going to expose them to you one by one.
By knowing what could be the reason behind your inability to produce kick a** content on time, every time, you might be better armed next time around.
Procrastination cause #1: pressure
Pressure is hardly ever a good thing. Ok, some of you might actually get off on stress, but for the rest of us, we rather have a time and a place for every task we do. Plus, multitasking has been said to be quite ineffective anyway.
By limiting pressure, you will clear the mental head space and make room for the more important aspects of your business.
Procrastination cause #2: clutter
That nasty word! Office clutter is perhaps one of the biggest reasons we procrastinate. I'm sure you can remember times when your office desk was neat, kind of like a Zen style advert for organized media gurus.
This is the situation you want to experience every single day. If you currently struggle with clutter, get organized. Use apps, employ a secretary, or even a virtual VA. It will be worth your time or money; since working in a clean environment is beneficial for our creative juices.
Procrastination cause #3: hunger & thirst
You might be laughing at this, but I have come to learn that on many occasions when I felt lethargic and couldn't be bothered to work, it was due to not being hungry. I often find myself totally lost in my work and before I remember to eat or drink, some 5 hours have gone by in a microsecond.
Thirst is another major cause for procrastination. If you don't drink enough, your brain will become sluggish and procrastination will settle in.
Maybe you want to get into the habit of keeping a glass of water at your desk (safely of course) to remind you to drink often.
Procrastination cause #4: loss of interest
If you find yourself consistently procrastinating over the same issues or topic it might be a sign of underlying issues. Perhaps you lost the drive for the subject, or you feel inadequate to fulfill the required job.
Either way, it might be time to look closer at the why and then go about finding a solution.
Procrastination cause #5: lack of quality sleep
While some of us can function perfectly with about 5 hours sleep every night, most people can't. I'm taking a wild guess here, but I would think that most of you fall into the 7-8 range.
The point is, unless you sleep enough for your body's needs, you will find yourself consistently tired, moody and hard to motivate.
Procrastination cause #6: lack of adequate rest
You can't just keep working like a robot. Every one of us needs time off. Time off work, preferably in a total different environment.
Sometimes I get into my extreme mode. I work and work and work….. and guess what? Work some more. While this is great for a while I soon find myself totally and utterly burned out. I do need my time away from the computer (my office) as much as anybody else.
If you think you are superhuman, think again. You too need a break.
Procrastination cause #7: interruptions
These are by far the worst causes of procrastination because they are often outside our control. We don't know that hubby is wanting to discuss his latest recipe right when you are in the zone. neither can you possibly know that aunt Mary is calling you just as you entered a very creative working spell.
It's true, we can't know these things, let alone foresee them.
But what you could do is eliminate the possibilities of distractions while you work. Switch the phone to the answering machine. Tell your family you are working and for gods sake close your email client and chat.
Making small changes and taking control
Rome wasn't built in a single day and neither will you manage to go from procrastination victim to Zen warrior of GTD. All it takes is small steps, one at the time.
Procrastination mustn't be something you "just experience". You can beat it.

Bargain Hunters are all around us. They stand next to us in the supermarket, at the bus stop, in IKEA and they shop on eBay. If we are totally honest with ourselves, we all love a bargain.
After all, it makes financial sense to save money. Money saved while we shop will last a lot longer when we plan our next vacation. Therefore it is no wonder that the Internet is full of bargain hunters too.
You know, the get rich quick type stalker. They seek, stalk and pounce on their prey – or so they think – only to end up bankrupt, stripped of their money and in front of a judge if the worst fears become reality.
Did you know that by participating in a pyramid or unlawful business scheme you could end up paying thousands of dollars in court cases, let alone in funds for those who got cheated.
While the fast money might be tempting, it is hardly ever reality. Often those so called "bullet proof" opportunities are actually riddled with holes. Holes that will pull you down super fast if you are green enough to believe everything they force feed you.
Being ignorant or "blue eyed" doesn't protect you from the law these days. This is why you can't tell the police officer that you didn't see the red light.
So what can you do to protect yourself against this eventuality? Well, for starters you can use common sense when you suss out a business opportunity.
If it sounds too god to be true, it is.
Also, before you enroll into any opportunity that offers unbelievable remuneration do the following:
visit Google and search for reviews on that company
ask to see proof from existing business owners within that company
get in touch with the company directly. If they are professional and willing to show you their goodwill before you join, they might be proper
ask other people in the same industry about feedback on the company
check with

BBB

(the better business bureau)
use your common sense and look for over used hype (a company that is good doesn't need to use excessive hype)
To avoid ending up before a judge do your research first, before you join the wrong company. Many people get burned with these scams every year and millions are lost to them.
Being gullible won't safe you from the judge. You need to be aware of these dangers when traveling the Internet.
In the end, bargains are great if they are obtained legally, without hurting anybody in the process.
What do you think? Have you been burned before?