It's been a long time since I have written on Can I Make Big Money Online. It will probably be a long time before I do again, because I am getting ready to start writing quite a bit on our web design/SEO blog.
However, I wanted to quickly tell you the most important thing I learned this year and it's the best business tip I can give you in 2012:
The people you surround yourself with have a HUGE impact on your success.
I know it's a simple concept, but it's true. Surround yourself with people who support you and your goals. People who are abundance minded and believe the things you either believe or the way you want to believe. Who have the success you want to have. Because you become like and think like the people you surround yourself with.
That's all for now. Here's to a prosperous New Year!
Just found this video where actor/singer/song writer, Will Smith, shares his secrets of business success. The only thing I would add that Will left out is to ask for guidance from the Almighty. Otherwise, it's excellent advice.
Have you seen the video for the Kajabi marketing software that came out earlier this week?
I have been waiting for months to see what Kajabi was and so far it looks pretty cool to me. After watching the video, I decided to join their affiliate program so the links in this post are my affiliate links.
Anyway, they just put out a really good ebook about some of the roadblocks many of us face when trying to make money online. You can click here to download the free report.
When you finish reading it let me know which of the roadblocks have prevented you from making money online.
In 2009, my wife Jill and I launched a business that is, so far, surpassing our expectations. Here are three of the main factors that contributed to our success in 2009…

1. Commitment
Early this year (May) I was laid off from my 9-5 job. I had two choices at that point; go look for a job or start a business to make enough money to support my family. After much prayer and discussion with my wife, we decided to start our own business. Prior to being laid off I had been creating websites and marketing them in my spare time, but I never COMMITTED to making my business a success. I always had my 9-5 job to fall back on for money, which kept me from ever totally committing to the business.
All of the people I have known who have had a successful business online have committed to it. Many of them even quit their jobs before starting their business because they understood the importance of commitment. While I don't recommend you leave your job, I do recommend that you commit yourself to making your business successful. Without commitment it will likely fail. Set some hard deadlines and stick to them.

2. Focus
I have talked about the importance of focus before (see this post). Until I focused on making money with one business (our web marketing and design business), success was elusive.
Now that my wife and I are running a successful business I don't want to lose focus on that business or it might stop growing. Focus is one of the biggest factors in our success this year and it will continue to be one of the biggest factors in our ongoing success.
3. Time Management
Changing the way I managed my time has made a huge difference in my productivity. Now that I only check my email after I have completed 2 hours worth of important work, my productivity has greatly increased. I learned this and other techniques from various sources, including a very good book on the topic. If you are looking for great time management tips without spending a ton of money, I highly recommend the book, "Getting Things Done", by David Allen. You can buy a copy at most bookstores or check it out for free at your local library.
One of the other things I did to improve my time management is to create a daily and weekly todo list. I manage the todo list with a very simple free online tool called Voo2Do. At the beginning of each week I create a new todo list with the highest priority items being done earliest in the week to make sure that they get done. In my case, that means that marketing tasks for our clients are done at the beginning of the week. You can also organize your days that way, with the highest priority items being done first and your less high priority items (like checking email) coming later in the day. I also leave some space towards the end of the week for those tasks that get bumped down the priority list by things that required immediate attention, like proposals for clients. Making good use of your time makes a big difference in your business success.
Now, there was a fourth factor that both Jill and I consider to be a bigger factor than any other factor… our belief in God. While everyone may not embrace this view, I do believe that prayer played an important role in our success.
Those were the three things that I did to have a successful 2009, what were the things you did to improve your business?
PS. This post was part of a my friend Daniel's writing project (Daniel is one of those people I knew who quit his job before starting an online business). You can read all about his project by clicking here.
This particular mental hazard can severely harm not only your chances for creating an online business, but your life as well.
Summing it up is very simple. Magic wands are things you just wave around and POOF, instant results. They're very entertaining…as fictional props in magic shows. In your way of thinking, not so much.
Generally speaking, the magic wand mentality can be defined with two erroneous points:
1.) There is some magical, but elusive, solution that will take you from nothing to prosperity in your online business.
2.) If you don't know what that solution is, you can't get anywhere.
This way of thinking serves to cause two hindrances as far as making money online goes. It makes you very susceptible to scams and people promising magic wands, and it keeps you from taking the real, but not so magical steps to make your business grow. In fact, you may get so frustrated looking for magic wands, you burn out and give up on it.
There is no magic wand to making money online. There are things that work, things that work best for you, and things that don't. The trick is to find what works for you, perfect your technique with it, and then continue to work it until the cash starts to flow. From there, you just keep working it to make more money.
Resist the trap of believing that there is some magic way to suddenly have an online income. It will keep you out of trouble and prevent you from burning out over misspent efforts trying to find magic wands.
Before you can start an online business, your mind has to change.
I don't mean "change your mind". I mean your mind has to change. Online business as a freelance entrepreneur is an example of thinking outside the box. Your personal "box" may take the form of…

"I can't make money in any way except a job."


"I've never tried anything like this before."


"I don't know what I'm doing."


"This is a dumb idea."


Maybe one or more of these apply to you, and these sorts of thoughts have to go. But before I repeat the cliche' of "thinking outside the box", how about a real-life example?
For a few months now, I'd been sick of turning on my television set with nothing ever being on, especially given what I paid for cable. Several hundred channels of programming, and it was all miserable. So, I did something that most people wouldn't even consider: I canceled cable without replacing it. I no longer receive television of any sort.
Now, television tends to be a household staple even if it's pointless. So this would be my own personal example of "thinking outside the box". I'm saving a boatload of money, and it's not as though I'm without distraction or entertainment with cable gone. In other words, net gain for me.
It was a benefit to me to do something most people would not consider, or at least not consider seriously. Online business is the same way. It's a world of opportunity waiting that most would not even give thought, but it could wind up benefiting you greatly. This is what I mean when I say "First, your mind has to change". If you don't seriously believe you can make money online, you're not going to get anywhere attempting it.
We're all looking for the best, most effective way to make more money, get more customers, or even gain a following on Twitter or Facebook. With the advent of all this technology, and the amazing opportunity we have online, there's always some underlying aspects that allow us to truly get where we want to go.
What I've down is outlined below some quick yet simple things that you can do to become more successful in your daily online efforts. Now, I'm not saying these are easy, in fact anything you do online or offline for that matter, is going to take some effort.
So with knowing that, let's get to the 3 things that you must know to be successful online…
#1: Just Be You
This is a very big mistake I see, especially in the online world. People pretend they're someone who they're not and expect to make all this money and be uberly successful. It doesn't work that way…
Sometimes it leads to people claiming "guru" or "expert" status, claiming that you know more and do better than you actually do, and in some unfortunate cases, posing as a famous internet marketer or business person and trying to cash in on their credibility.
Look: You may not be the greatest, most knowledgeable, absolutely amazing person in the world and none of that matters. People want to see you and your personality. Keep learning and educating yourself while taking consistent action, what REALLY gets you results, and never stray from who you really are, deep down inside, past all the materialistic things.
Others will appreciate that and it will allow them to create a stronger bond with you, and a much deeper relationship if you just be you.
#2: Give Great Value Or Go On Home
By value, I mean content. Chances are you may have a blog and if you don't, get one as soon as possible. Blogs are really an extension of who we are and what we're all about. We live in a society where people want information and it's this information that is at the premier front of the gate. When people see how valuable something is, it grabs their attention. When they are attentive, they build an interest and a desire which leads to subscribers, followers, or even customers.
The great part is, you don't even have to setup an extravagant blog that's totally customized. As long as the content is good, you're already making some significant leaps in your day-to-day online business. As well, if you have other websites, focus on giving out free ebooks, reports, case studies, etc.
Moving the freeline as some like to call it, has been proven highly effective for quite some time now. People respond well to it and it's a great way to build some serious and massive value that shows others a little about who you are. Here's the kicker…
When people see how valuable your FREE content is, they think to themselves, "Wow! If his/her free is this good, I can't imagine how good their products or services are!".
And guess what happens when they find out that you're selling something or providing a service? They remember how much value you gave them beforehand so they're influenced to snatch up your product or get your service.
#3: Content Is King But Relationships Are Queen
In this space, you always hear about how content is king. For starters, it is extremely important to your overall success, but it's not all. Many times I see aspiring business owners throw up some sites, push out a bunch of content, and then wonder why no one is listening. It's because A) They haven't talked to enough people or B) They haven't talked with enough people.
Relationships are very important to your overall success. To be honest, I wouldn't go so far to say that it's one of the most important things to your success, aside from having and giving value. With the creation of social media and sites such as Twitter, Facebook, and Youtube, it's easier than ever to build relationships with people.
You should be building some sort of relationships through your sites or blogs, and by engaging and interacting with others using social media, you take relationship building to a whole other level.
Stay tuned for the next post where I dive into where we left off and talk about using social media in the most effective way possible.
Mike Stenger is a full-time online business owner who has a strong passion in helping others get results. You can find him here at his video blog where he frequently talks about business and life success strategies.
As you know, Jill and I started a houston web marketing and design company that helps local businesses make money online. Well, Jeff Walker just released a cool video about a new training course he is going to launch that teaches local businesses how to make a ton of money with product launches. This sounds like a great business opportunity.
I am personally very interested in the course because I think it would be a great service to offer to local businesses. It fits really well with our current business. If the price is reasonable then it will be hard for us not to invest in the training.
Anyway, Jeff is giving away some good free information in his videos about the course, so I recommend you click here to check it out.
Note: All the links in this post are affiliate links and I will make money if you buy something after clicking on them.
The other day I read a post by Cris Garrett called "Just like Breathing". In the post, Chris talks about a short conversation he had with Terry Starbucker, who also posted about their conversation here. In the conversation, Terry asked an AWESOME question that prompted Chris to ask the same question of his readers in a slightly different way. Here is Chris' question:

What is so natural to you that it is like breathing? What aspect of yourself, which behavior, skill, activity, talent, is so part of you that you could not imagine yourself without it?
That prompted me to brainstorm a list of answers to the question. Here is the list I came up with:
Playing with my kids
Playing video games
Playing tennis, basketball and football (when I was younger)
Being silly
Coming up with funny kids stories
Making kids laugh
Playing games
eating
sleeping
researching
talking with people one on one
I talked with my wife Jill about the list and one of the things that I realized is that there were two common skills I used in all of the things that are "like breathing" to me:

1. Problem solving
2. Creativity
I love problem solving and I love being creative. You might even say I love creative problem solving.
There were quite a few things that almost made my list because they involved creativity or problem solving but the reason they didn't get on my list is because they also involved doing things I hate. For instance, writing almost made my list. I love writing creatively, and I love writing about solutions to problems. However, I DON'T LOVE GRAMMAR RULES! I don't love writing about just anything. So writing couldn't make my list.
The things that did make my list were things that when I do them I ONLY did them in a way that allowed me to be me. For instance, when I played basketball. The thing I loved doing was being creative. When I was kid growing up some of my African American friend's might have called me "Bird", but that is about where the comparison ended. I worked hard at emulating Dr. J's moves and then adding my own twist. I loved to play a very unorthodox style of basketball, driving to the basket and finding the most creative way possible to score. It was fun. I would never have enjoyed basketball if I had stayed on the perimeter and just shot the ball from long range. I wanted to be creative and solve the problem of getting past all the shot blockers and scoring over people I should never have been able to score against. That was fun.
So, getting back to the list. It's kind of funny because after I made the list I thought to myself,
"I should write children's books." Now where have I heard that before… hmmmm….
If you know of anyone that breathes drawing comic illustrations that would work well with children's stories then you might want to send them my way… who knows maybe we will both breathe a bunch of awesome books to life.
For now, I am going to take some time to think about this some more, but it was a very interesting answer to a very AWESOME question. I suggest you try answering the question as well. You might be surprised what you find. I was.
For those of you who don't know who Jay Abraham is…
Jay has spent the last 25 years helping businesses make TONS of money. When I first started learning about marketing Jay's name came up everywhere I turned because he is so well respected in the industry. In fact, he was named one of the top 5 executive coaches in the country in the March 6, 2000 issue of Forbes Magazine. I could write a full article on his credentials alone, but suffice it to say that Jay Abraham is considered to be one of the top business experts in the country.
Jay recently come up with a list of 42 different ways you can rapidly profit (and prosper) during this economic recession and he is going to share them with you for free!
It doesn't matter whether you own a business, work for someone else, or want to find an income source that can rapidly pay all your bills.
If you want to secure your financial future, find a fresh recession income source, or help your employer earn more profits…these recession-based income strategies can provide the financial security blanket that you need to handle all the problems this bad economy is causing you.
Please don't let fear stop you from prospering in these uncertain times.
Go sign up now for Jay's FREE teleconference to find out 42 ways to prosper in this recession by clicking here!
You're about to experience first-hand (for absolutely nothing) the same information a group of beleaguered real estate investors just paid Jay Abraham nearly $200,000 to hear about.
In all of two quick hours, via a convenient teleconference re-broadcast, Jay Abraham, himself, will show you 42 different ways you really CAN prosper from this recession, Right now—- not someday in the future.
None of these strategies will require one dime of capital invested on your part. None bear any downside financial risk, either and none are focused on real estate.
I just reserved my spot because I want to know how to increase my profits during these uncertain times.
Don't wait! Click here right now, to reserve your spot on the FREE teleconference and learn how you can prosper in these difficult economic times.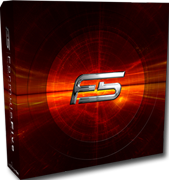 I have gone through the Formula 5 preview materials, and the folks at StomperNet have created another winner. It is coming out on January 19th, Monday afternoon, so I wanted to give you my honest thoughts on Formula 5 before the doors open on the program.
For starters, they released some really good videos to promote the product. You can watch the videos for free by clicking here.
Paul Lemberg, creator of Formula 5 is a well known business coach who has helped clients create over 350 million dollars in profits. He created Formula 5 to help you increase your business revenues quickly. Formula 5 is taught over a 15 week period and includes DVDs, action plan worksheets, and a printed transcript of each lesson. Plus there is a special members only portal that I have checked out for myself. The members portal is loaded with information. It reminded me a lot of the StomperNet portal – tons of information, forums, blogs, and mastermind groups. I was a bit surprised to see them offering so much to go along with the lessons that you get in the mail. The lessons themselves are good enough to help you increase your revenue, but I suppose the extra information on the portal won't hurt.
Formula 5 works on 93% of all businesses that try it!
That is the highest success rate I have seen for any product like this.
If you are having trouble making a good profit in your business, then I highly recommend checking out Formula 5. While you might confuse Formula 5 with Formula racing because of the speed at which you can make more money in your current business… I don't recommend Formula 5 for beginners. Formula 5 is really geared towards those people who already run an online business. On the other hand, beginners can learn a lot from the free videos. So, whether you are a beginner or you already have an online business I suggest you watch their free videos.
My Bonus
I am about 75% finished with a curriculum for a coaching program I intend to launch later this year. One of the ebooks that will be part of the curriculum makes an excellent companion to this product. In fact, the ebook is all about maximizing your profits. If you buy Formula 5 through my affiliate link by clicking here then after you complete the 15 weeks of training, I will send you a free copy of this yet-to-be released ebook from my upcoming coaching program. It is the perfect complement for the Formula 5 training.
Additionally, when you complete the 15 week course I will give you a free 1 hour consultation to check up on your progress in the program and answer any questions you have about my ebook. All you have to do is order Formula 5 through my affiliate link and send me a copy of your receipt for Formula 5. Once I verify the sale I will send you information on getting your bonuses.
The other day I finished reading Stompernet's free report called "MBA In A Box".
Here is my quick summary of what is covered in MBA In A Box:
1. Raise the price of your product by 15 percent.
2. Increase the perceived value of your product.
3. Sell more to your existing customers.
4. Businesses fail because:
A. Lack of vision.
B. Lack of strategy to carry out vision.
C. Lack of a system for marketing and sales.
D. Lack of a system to monetize clients.
E. Trying to do too many things (no systems to get things done).
5. Businesses succeed when:
A. They have a strong value proposition.
B. Continual stream of leads.
C. Consistently and cost effectively convert leads to customers.
D. Have a system to monetize customers.
E. Operate efficiently.
6. Compound all five parts of the formula together to create a huge increase in profits.
I know that Formula 5 is based on solid business success principles because my business mentors have taught me the same strategies discussed in this report (and I teach them as well).
The full report goes into more detail about implementing Formula 5 strategies, but I thought a good summary would help you know what to expect when you check it out for yourself.
So, who should read the free Formula Five MBA In A Box report?
The report is best suited for online entrepreneurs who sell products and services. It's not really useful for people who make their living (or intend to make their living) from affiliate marketing. It's also not something that I would generally recommend to people who are absolutely new to Internet marketing (0-3 months experience— if you fall in this category, you should check out OnlineProfits.com). However, it is free and unless you have some sort of formal business training, then you will probably learn a thing or two about maximizing your online business profits by reading it.
If you want to read all the details of the report, you can download it by clicking here.