I wanted to quickly tell you about two cool pages you should check out.
First, Yaro Starak just opened his Membership Site Mastermind training program and he's taking
students for one week only. He's also offering some bonuses that are only available TODAY.
You can join right now by clicking here! (WARNING: it's a long page, so watch the video instead if you don't like long sales pages).
The next thing I wanted you to know about is a FREE video by Eban Pagan that reveals the reasons people have such a hard time selling information products.
Click here to check out the video.
A few months ago I heard a Television executive admit that the purpose of tv is to:
1. Replace relationships
2. Provide people with an opportunity to escape from reality.

Neither of these purposes is ideal for our personal growth.
That got me thinking about the impact of social marketing and the Internet in general on our business success.
The truth of the matter is that many of the most successful websites manage to achieve the same purpose that a good tv show does:
They replace your relationships and provide you with an escape from reality.
While this is a good thing to keep in mind when trying to make a successful website, it's also important to keep this in mind to keep yourself productive. Don't spend all your time online. Don't let your online activities ruin your relationships or keep you from having any. Don't use it to constantly escape from the REAL world. Otherwise, you will never have time for the things that are really important in life.
Social media marketing is a fantastic way to drive traffic to a blog or website. On the other hand, social marketing can take up a lot of your time.
So, what's an Internet marketer to do?
Schedule the amount of time you spend online. This is especially important for interactive time (social media, email, forums, commenting on blogs, gaming, etc), but also true of all your time online. If you want to make money online you need to focus the bulk of your time on activities that actually make you money. Checking email usually doesn't make you money, writing a tweet about your favorite song usually doesn't make you money, etc..
If you are working a 9 to 5 job and trying to make money online you can easily spend all of your spare time on activities that don't make you money and don't help you in other areas of your life. If you are trying to make money in your spare time it's crucial that you spend most of your time doing productive activities that will lead to making more and more money online.
Life Is To Short To Twitter It Away
For those of you who don't know who Jay Abraham is…
Jay has spent the last 25 years helping businesses make TONS of money. When I first started learning about marketing Jay's name came up everywhere I turned because he is so well respected in the industry. In fact, he was named one of the top 5 executive coaches in the country in the March 6, 2000 issue of Forbes Magazine. I could write a full article on his credentials alone, but suffice it to say that Jay Abraham is considered to be one of the top business experts in the country.
Jay recently come up with a list of 42 different ways you can rapidly profit (and prosper) during this economic recession and he is going to share them with you for free!
It doesn't matter whether you own a business, work for someone else, or want to find an income source that can rapidly pay all your bills.
If you want to secure your financial future, find a fresh recession income source, or help your employer earn more profits…these recession-based income strategies can provide the financial security blanket that you need to handle all the problems this bad economy is causing you.
Please don't let fear stop you from prospering in these uncertain times.
Go sign up now for Jay's FREE teleconference to find out 42 ways to prosper in this recession by clicking here!
You're about to experience first-hand (for absolutely nothing) the same information a group of beleaguered real estate investors just paid Jay Abraham nearly $200,000 to hear about.
In all of two quick hours, via a convenient teleconference re-broadcast, Jay Abraham, himself, will show you 42 different ways you really CAN prosper from this recession, Right now—- not someday in the future.
None of these strategies will require one dime of capital invested on your part. None bear any downside financial risk, either and none are focused on real estate.
I just reserved my spot because I want to know how to increase my profits during these uncertain times.
Don't wait! Click here right now, to reserve your spot on the FREE teleconference and learn how you can prosper in these difficult economic times.
A few weeks ago in my free website marketing newsletter I revealed how to find successful online businesses to emulate. In this post we are going to discuss how to duplicate their success.
The first step is to find out what keywords they are using to advertise their products and services. You already know some of them because of the previous exercise. There are tools that will tell you all the keywords they are using to advertise with. One example of this is KeyCompete.com


Next, you need to figure out what they are doing to sell their products.
Do they have a newsletter?
If yes, how do they entice you to sign up for it?
Sign up for their list and make note of often they email you, what they email, what products and services they promote.
What kind of copy do they use?
Does their website look professional or homey?
What colors do they use on their website?
How is the website layed out?
How many pages do they have?
Do they use pictures? How?
Do they use video? How?
Determine everything they are doing and compare this with all the other sites on your list. Once you are done you will find some common themes. The things each of the sites have in common are things that you should absolutely be doing!
Several years ago I compared the top ten Technorati blogs in a similar fashion. Some of the things I found were:
1. They all made use of images in their posts.
2. A majority of them had their navigation on the right side.
3. A majority of them used either the color green or blue as their main color.
etc.
I didn't do an in depth study, but if you wanted to emulate the top 10 blogs you could do an in depth of study of them and duplicate what they are doing. You could find out how many posts per day they write, what they write about, how they market their blogs, etc. Then you would know how to duplicate their success.
Emulating the best businesses in your niche will shortcut your path to success.

Note: If you want to read my previous newsletters on this topic just sign up for my newsletter by clicking here. Then enter your name and email and you will get the entire series in order over the course of a few weeks. Plus you will get other free advice that I don't provide on this blog.
If you want to make money online, you're going to run into a lot of background noise.
It'll be something along the lines of "My program is the best," followed by "No, my program is the best," and "Really, we're not a scam. Plus, we're the best." After a while, you become seasoned enough to filter it out and go on about your business without jumping at it. In the meantime, you're saturated by background noise.
Plus, we have that whole recession thing going on, or so everyone tells me. Everyone is saying everything is so bad, and as far as I'm concerned, it's just more background noise. Something else that gets in my way, and what good comes of it? None.
Now, this isn't to say you should deny reality if it's staring you in the face. If there's a downturn, things might get a little trickier for your business. There really is a problem if no one wants to spend as much as they did before. But I'm not telling you to ignore the truth, just the noise.
Why is that?

Background noise will cause you an emotional reaction which will interfere with your problem solving ability.
One of those emotional reactions could well be panic, which solves nothing. No matter how bad things get, it's nothing panic can't make worse. That gets you nowhere.
Reality is what it is, and you have to handle it. Background noise, however, does not clarify that reality. It makes it seem worse or more impossible to overcome than it may actually be. Again, that's of no use to you.


That's why you should learn to filter through the noise. Much of it isn't helpful, and at best, is merely irrelevant to what you should be doing to make your business grow. Handle your business based on conditions as they actually are, and don't succumb to the noise.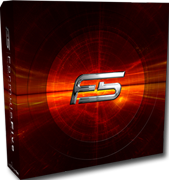 I have gone through the Formula 5 preview materials, and the folks at StomperNet have created another winner. It is coming out on January 19th, Monday afternoon, so I wanted to give you my honest thoughts on Formula 5 before the doors open on the program.
For starters, they released some really good videos to promote the product. You can watch the videos for free by clicking here.
Paul Lemberg, creator of Formula 5 is a well known business coach who has helped clients create over 350 million dollars in profits. He created Formula 5 to help you increase your business revenues quickly. Formula 5 is taught over a 15 week period and includes DVDs, action plan worksheets, and a printed transcript of each lesson. Plus there is a special members only portal that I have checked out for myself. The members portal is loaded with information. It reminded me a lot of the StomperNet portal – tons of information, forums, blogs, and mastermind groups. I was a bit surprised to see them offering so much to go along with the lessons that you get in the mail. The lessons themselves are good enough to help you increase your revenue, but I suppose the extra information on the portal won't hurt.
Formula 5 works on 93% of all businesses that try it!
That is the highest success rate I have seen for any product like this.
If you are having trouble making a good profit in your business, then I highly recommend checking out Formula 5. While you might confuse Formula 5 with Formula racing because of the speed at which you can make more money in your current business… I don't recommend Formula 5 for beginners. Formula 5 is really geared towards those people who already run an online business. On the other hand, beginners can learn a lot from the free videos. So, whether you are a beginner or you already have an online business I suggest you watch their free videos.
My Bonus
I am about 75% finished with a curriculum for a coaching program I intend to launch later this year. One of the ebooks that will be part of the curriculum makes an excellent companion to this product. In fact, the ebook is all about maximizing your profits. If you buy Formula 5 through my affiliate link by clicking here then after you complete the 15 weeks of training, I will send you a free copy of this yet-to-be released ebook from my upcoming coaching program. It is the perfect complement for the Formula 5 training.
Additionally, when you complete the 15 week course I will give you a free 1 hour consultation to check up on your progress in the program and answer any questions you have about my ebook. All you have to do is order Formula 5 through my affiliate link and send me a copy of your receipt for Formula 5. Once I verify the sale I will send you information on getting your bonuses.
The other day I finished reading Stompernet's free report called "MBA In A Box".
Here is my quick summary of what is covered in MBA In A Box:
1. Raise the price of your product by 15 percent.
2. Increase the perceived value of your product.
3. Sell more to your existing customers.
4. Businesses fail because:
A. Lack of vision.
B. Lack of strategy to carry out vision.
C. Lack of a system for marketing and sales.
D. Lack of a system to monetize clients.
E. Trying to do too many things (no systems to get things done).
5. Businesses succeed when:
A. They have a strong value proposition.
B. Continual stream of leads.
C. Consistently and cost effectively convert leads to customers.
D. Have a system to monetize customers.
E. Operate efficiently.
6. Compound all five parts of the formula together to create a huge increase in profits.
I know that Formula 5 is based on solid business success principles because my business mentors have taught me the same strategies discussed in this report (and I teach them as well).
The full report goes into more detail about implementing Formula 5 strategies, but I thought a good summary would help you know what to expect when you check it out for yourself.
So, who should read the free Formula Five MBA In A Box report?
The report is best suited for online entrepreneurs who sell products and services. It's not really useful for people who make their living (or intend to make their living) from affiliate marketing. It's also not something that I would generally recommend to people who are absolutely new to Internet marketing (0-3 months experience— if you fall in this category, you should check out OnlineProfits.com). However, it is free and unless you have some sort of formal business training, then you will probably learn a thing or two about maximizing your online business profits by reading it.
If you want to read all the details of the report, you can download it by clicking here.
Today, January 7th, is my birthday. To celebrate my birthday, I am very excited to announce that I am now offering one-on-one coaching to help you get past any obstacles standing in the way of your online business success.
In college, I looked into studying counseling because I wanted to help people. I took a different path, but I've never stopped wanting to be able to help people who are struggling. Why am I so passionate about helping you earn a living online? Because owning your own business, working online gives you freedom. Freedom to spend time with your loved ones. Freedom to set your own schedule. Freedom to determine how much money you make (and you're unlikely to ever fire yourself). That's why I started my online business. I wanted a way to spend more time with my family, instead of being tied to someone else's schedule. I wanted to help my wife homeschool our children. I wanted to be with them when they went on field trips, instead of stuck at work making money for someone else. I was tired of being stressed out every time the CEO decided it was time for the next round of "workforce reductions".
For the past several years, I've immersed myself in learning everything I could about internet marketing. I've learned many things the hard way. I've spent a lot of time doing the wrong thing. It doesn't have to be that hard! For the past year I've been studying under a business coach to learn successful methods for helping others to overcome obstacles that prevent them from succeeding in business (and solving a few of my own problems at the same time). Now, I'm ready to help others learn the same things I've learned—hopefully in a lot less time and with a lot less struggles.
I want to be able to be your sounding board, to point out the pitfalls, to help you figure out what's working and what isn't. So, this year for my birthday, I'm giving myself a gift. I'm pursuing that long ago dream of helping others succeed.
Click here to read all about my new adventure.

Update: Due to some confusion I noticed in the comments, I wanted to clear one thing up…
I am not offering free business coaching. Get the details by clicking here.
Happy New Year to everyone. I want your 2009 to be the most successful year ever. Let me tell you a story about a 300 dollar candle that's a little bit embarrassing, but will help you make more money in 2009.
A few years back my wife Jill told me how she wished that I would help the kids make more handmade gifts for her. So in my infinite wisdom I decided that it would be easy to make a candle with the kids and she would really like it. I remember my parents making candles when I was little and it looked really easy back then, how hard could it be? Well…
I went to the craft store (a store I never usually go near) and picked up a candle making kit that said it was "easy to use". One night my wife went out somewhere and the kids and I started making the candle… Long story short, it wasn't as easy as it looked on the packaging and um…
Apparently, hot candle wax shouldn't be poured down the garbage disposal!
We did manage to make a candle, but after paying for a new garbage disposal it turned out the total cost of making the candle was around 300 dollars. My wife said that I didn't have to make her any more crafts because it cost us too much money and next time I can just buy her a pre-made candle at the store.
I learned from that mistake and to this day have never poured candle wax down a garbage disposal again 🙂
Have you learned from the mistakes you made in 2008?
Did you try things that didn't work and keep doing them or did you move on to focus on the things that work?
I am not and never have been good at making crafts. If I had to make a living making candles (or any other craft) I would be a very poor man. However, I am good at making money, which I can then use to buy already made crafts. That works much better for me. How about you?
Are you trying to get traffic through social media marketing, but can only seem to get it through the Search Engines? If so, why not focus on what is working (SEO) and stop focusing on what it isn't working (social marketing)?
Are you bad at writing content, but great at designing websites? Hire someone or partner with someone who can write content and focus on designing websites.
To make 2009 your most successful year running an online business you need to learn from the mistakes you made in 2008. So what mistakes did you make in 2008 that you won't be making in 2009?
I forgot to tell you about this when it first came out, so I just wanted to quickly share a free video with you that teaches 7 of Eban Pagan's most valuable techniques for building a multi-million dollar company. Just click here and opt-in on this page and you'll be taken DIRECTLY to the video.
Let me know how you like it.
In the movie Sergeant Bilko, comedian Steve Martin says,
All I've ever wanted was an honest week's pay for an honest day's work.
If you are like most people, you want the same thing! I am going to let you know the one business success factor that is most likely to help you achieve that dream in 2009.
Essentially, this is the most important thing for you to do in 2009.
What is it?
FOCUS!
That's it. The most important thing for you do to succeed in your business is to Focus!
Focus is one of the biggest issues that many of us face in modern society. In fact, the extremely popular Internet marketing guru, Rich Schefren, has been talking a lot about the huge roadblock that a lack of focus causes for most would-be Entrepreneurs.
You have to focus to achieve your goals.
So what do you mean by "focus"?
Many of us check our email too many times a day, spend too much time on social networks, spend too much time reading blogs, spend too much time texting our friends and not enough time focusing on what we want to accomplish. We get distracted all the time and don't focus on accomplishing our goals. Those are some of the ways that a lack of focus hurts are business efforts. However, there is another way a lack of focus hurts us. Let me use my own business as an example of this.
This past year I have been focusing on personal and spiritual growth and I have not been focused on making my business succeed. This has been really good for me, and I recommend that you never neglect the rest of your life to achieve your business goals. However, last month I started making plans for making my online business more profitable in 2009. I wrote down my list of plans and they looked something like this:
1. Create some websites in a specific non-Internet marketing niche that I am familiar with and then move on to create some sites in another niche I am interested in (I am not naming the niches for competitive reasons).
2. Finish creating a coaching program in the Internet marketing niche (I am more than half way finished with the curriculum).
3. Create a website for the business that my kids want to start and work with them on it.
4. Start another online business in the Internet marketing niche.
My plan was to focus on each plan one at a time, which sounded good in theory, but…
I told one of my friends here in Houston about my plans and he essentially said:
"George you need to FOCUS! I focus on ONE niche and that's how I dominate it."
Now before I go on, I need to point out that my friend makes a lot of money in the niche he is in. It isn't p@rn, gambling or prescription drugs. And it's not in the Internet marketing / make money online niche. While I don't want to reveal exact numbers, let's just say it's over $50,000/month. In other words, he knows what he's talking about.
You ever wonder why more people like him don't get into the Internet marketing niche?
Focus!
You wonder why so many people in this industry only make money selling Internet marketing/make money online products and services to other people?
Focus!
To succeed you need to focus on dominating a niche.
That's not to say you can't work on more than one niche. In fact, when you start out you might want to try out a few different niches until you find a niche that you want to dominate. Once you find that niche, focus on it. Then you will be on your way to making an honest week's pay for an honest day's work.
If you're working online, working smarter is still a good idea. Putting a little thought into what you're going to do next will let you do more faster and with less effort. If you happen to be working solo, this means you can do more without having to outsource as often, take less time, and save some money.
I've found a few things that helped speed up my projects during my time online. To sum them up, you can "Ize" your way to working smarter and getting more done.
1.) Standardize: I have a web page template that works pretty well for my mini-sites, so I use it. Instead of programming all the pages from scratch, I just change what I need on the template, which accelerates page construction and therefore, the rollout time. If you can standardize something like a web page template or some other thing you use often, it will make your work go a heck of a lot faster than reinventing the wheel over and over again.
2.) Methodize: After some muddling, I finally stumbled across a method for creating short reports and ebooks rapidly. It worked so well for me, I even wrote an ebook about it. If you find a method that works for some facet of your web business, keep using it. Eventually, you'll collect enough of these sorts of methods to really make your life easier.
3.) Customize: Sometimes, it's just faster to get something like a WordPress template or a PLR package and customize it to your purposes rather than making something from scratch. My latest ebook was made with a PLR report and some old content I'd written previously, and it sped things up quite a bit. If you find something generic online that you could customize, like scripts or PLR, consider using them as a starting point and do so. Just make sure you know the licensing and permissions before you do.
4.) Prioritize: If you want to get your business off the ground, it'll have to take precedence over frivolous things like TV or other time-wasting pursuits. I'll admit that I can get distracted with the best of them, but you must treat your business like a business. Otherwise, it will never really produce.
There are a few good ways you can work smarter online, and you should take advantage of them when you can. There's no point in throwing a ton of brute force at something an ounce of smart work could do better.