Yaro Starak just released a new free ebook called the Membership Site Masterplan. In the report, Yaro reveals how he made 250,000 dollars with just one website. I can't wait to read it myself since I am about to start work on a new membership site that should be ready to go by the end of the summer.
Click here to download the FREE report now! Then let me know what you think about it.
It's a fact of online marketing. One of the things that will keep initial visitors visiting your blog again and again is visual appeal. Another thing that draws repeat visitors is neat features they've come to expect and won't do without, even if they don't think of it that way.
I'm not talking about overloading graphics on your blog. There are plenty of successful blogs that are even quite minimalist. There are also plenty of blogs that get tons of readers without going overboard on the widgets, bells, and whistles. However, what they do have is not only relevant to the blogging experience of their visitors, but it all works well together.
This is the reason I'm going to suggest that if you intend to make money blogging, you should consider a premium template. I just bought one for my latest blog, and the improvement was significant to say the least. Not only are the readers happier with it, but I was too. It can do more that I could even conceive of implementing myself with PHP, and it has a better layout and features than I can find for free.
Here's the situation though. My premium template, called Proximity, was worth every penny. However, it was still over $60 USD and I've seen some in the $80+ range. Don't go out and spend yourself broke getting all of the premium templates you can buy. One is going to cost you, so take your time and choose the one that works best for your particular blogging angle.
Consider these before you buy:

Whether or not it works well with your particular topic.


Whether or not it works well with your blogging strategy.


Whether or not it has the features you need.


Whether or not you like it, because you're one of the people that has to live with it or take it down because you really didn't like it after all.


If you're going to blog, a premium template can be a big help. A good one is a package of blogging features and exceptional layout that can help keep your visitors returning over and over again. With a little research, you can get a good template that avoids the expense of custom web design for a reasonable amount of money.
My blog has a running gag called Ned the Intern. I've only made my ficticious intern more prominent lately, as I hope to start making viral videos with "him" next year. However, he started as a very real script. It's a controversial bit of work called a news aggregator, and despite its less responsible uses, has helped me speed up the addition of content to my blog in a perfectly legitimate way.
Yes, I know that news aggregators like Ned the Intern are commonly used for copyright violations and autoblogging by lazy or unscrupulous people. But you can use them responsibly if you resist the temptation to join the dark side. Here's how that works.

For certain types of sites, like current events, you can get a rapid selection of stories on which you can comment simply by setting up an aggregator and letting it put what it finds into your drafts folder.
Find a story you like, then

DO NOT

use anything your aggregator gives you but the link. The aggregators can only post what they see, which you'll use as a quick way to review what it finds and nothing more. You are not using your aggregator to steal content, but to rapidly search for comment-worthy stories.
Then, you give your opinion of the story, and retain the link. This way, you've just written about something of interest to you, and are giving a one-way link to the source of the story. They don't have their content stolen, and you get a faster blog post.
Never use this technique to exclusion. Commenting on the latest and greatest story of the day is great supplemental content, but you'll have to write something from scratch sooner or later. Who knows, someone might like your stuff and link to you.


Despite their more sordid uses, news aggregators can be used in ways that don't violate another person's content copyright. Just don't decide that because you can use them that way that you will.
A group of very successful online marketers (including a good friend) have just launched a new website called OnlineProfits.com. OnlineProfits.com is one of the most complete courses on the topic of Internet marketing and online business that I have seen. The course was put together by a collaboration of experts in a wide variety of Internet marketing niches. The experts include:
Michael Gray: Well known Search Engine Optimization expert.
Neil Patel: Founder of ACS SEO, and personal branding expert.
Yaro Starak: Successful Internet marketer and blogging expert.
Tamar Weinberg: Social media marketing expert.
Hamlet Batista. Affiliate marketing expert and author of the popular SEO software tool RankSense.
Zac Johnson: Very successful Internet marketer.
Courtney Tuttle: Popular Internet marketing blogger and consultant.
Nathan Rice: Nathan is a professional web designer, specializing in WordPress themes.
Skellie Wag: Well known copywriting and social media expert.
Daniel Scocco: Popular blogging expert.
This course looks like an excellent way for beginners to gain a solid understanding of the fundamentals of Internet marketing and online business. I highly recommend you click here to go check out OnlineProfits.com to see what it's all about.
I have been meaning to write about this topic and was reminded of it recently when I read Shai's post last week called, "Kontera: In-Text Advertising".
At the end of the post, Shai asked:
"...do you think Kontera is something you'll be interested in using on your blog or site? Why or why not?"
Here is my answer:
I have played around with Kontera ads on some of our blogs and I know from that experience that some people don't like to see them on a website, while some people do like to see them on a website. Why is that?
Why are there so many mixed opinions on Kontera In-text Ads?
I can tell you why. In general, I have found that the people who don't like them are the people who see them on "make money online" blogs and on tech blogs. At first I thought the problem was that tech savvy people don't like them. While that may be true, I think a bigger reason that they don't like Kontera ads may come down to the fact that the ads just aren't targeted well on non-product related blogs.
I put Kontera ads briefly on our Summer Olympics blog and it was horrible. The ads were showing for all sorts of random words and made the blog look ugly.
On the other hand, I have put Kontera ads on product related blogs and most of the ads are relevant and help people find things they are looking for.
So, when should you use Kontera ads on your blog or website?
I don't recommend using them on blogs or websites where there is a focus on information (news sites, "how to" sites, etc.). I do recommend using them on non-technical product type sites, or on "how to" sites that make mention of a lot of products in the text of the articles (like a recipe site).
What do you think about in-text advertising? Would you ever use in text advertising like Kontera on a site?
Well, the 2008 Olympics are about to start and I wanted to share a little about what we have been doing to get ready.
For those of you who don't know this, we made some decent money a few years ago when my wife Jill blogged the winter Olympics. We then decided to blog every Olympics, because Jill really enjoys it and it is a good way to make some decent money.
To be honest, with the new baby's arrival we did not do as much preparation for the Olympics as we originally planned. I was going to redesign our blog to look nicer, but after redesigning this blog and watching my Search Engine rankings immediately drop 5 spots for the "make money online" term I decided I would put the redesign of the Summer Olympics blog on hold. Also we found the current design to work so well for making money with the last Olympics that it didn't make sense to change the design without the time to test it's monetization.
Anyway, over the next three weeks I will be very busy with the Olympics. I do intend on giving you updates about other things we did in preparation of the Olympics, as well as things we are going to do to make money with our blog during the Olympics. So stayed tuned…
UPDATE: This post is out of date, please use this link if you want to order Blog Mastermind.
Blog Mastermind is opening it's doors again, BUT this time it's not closing!
Blogging guru, Yaro Starak, is opening up his Blog Mastermind training program to new members on Tuesday. Leading up to the opening Yaro released some great free videos that reveal how to make money blogging. You can see all the great videos here:

As an incentive to buy, I am offering an exclusive bonus to those who buy it through my link. For those who sign up for the Blog Mastermind program, I will put on a free teleconference to answer your most pressing questions. Because of our blog about the Olympics in China I won't be holding the conference until after the Olympics are over.
To claim your bonus for ordering the Blog Mastermind:
1. Click here to sign up through my affiliate link
2. Email me your receipt to george @ websitepromotionbook.com
3. I will then contact you with details about the teleconference
4. After the teleconference, you will get an mp3 recording of the call
That's all there is to it.
In addition to the new site that I mentioned yesterday, Yaro is putting out a series of free videos about blogging. The first video is called, "Conversion Blogging".
In conversion blogging, Yaro discusses how to make money online with blogs and gives you some other great insights into running an online business. In fact, Yaro teaches you the exact system he uses to make money online using a process he calls "conversion blogging."
Click here to check out the free video for yourself.
Yaro Starak has recently put out some free videos that teach beginners how to start a blog. The site is called "Become A Blogger".
If you are a beginner and you want to learn how to start a blog then I highly recommend you go check out Yaro's blogging videos for beginners by clicking here.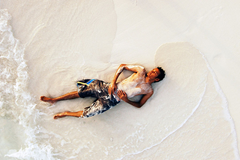 Blogging with a purpose. What does it mean and how can we get the most out of it if that is our aim? I ponder this question quite often to be honest. When I first came online I didn't have a purpose except to make money. Little did I know what it actually takes to make money.
Well, fast forward 4 years and I have learned a lot. So much so that I could easily write 20 ebooks. No, scrap that, hundreds of them. I'm consistently surprised and amazed at how much information I can cram into my brains on a daily basis.
Sometimes I feel my brain has to burst for sure.
But no, it just keeps working, soaking up usable scraps of info and reminding me about them when I need something fast.
If we look at it closely, our mind is like a huge machine. Quietly filing away information bytes until we need them. Storing them on hidden shelves.
Getting back to the blogging with purpose idea though I noticed it helps to know what we really want out of life. Admittedly most of us are consistently re-inventing ourselves. There is nothing wrong with that since we learn and adapt throughout a lifetime.
The best thing about writing a blog is that we can always change direction. After all, it is ours. We make it our own and stamp our own distinctive character onto it. While this kind of helps (since we don't have to worry), it does still make sense to blog with a purpose since it is saving us huge chunks of time.
Just imagine what would happen if you were to change directions on your blog all the time. Chaos! Plus you'd also loose most of your readers for sure. Blogs have that distinctive trait to attract a certain readership, depending on the topic of course.
While most bloggers change their direction at some stage, many wouldn't dare to do this too often, me included. Unless of course we start a new blog.
But doing this will only cause us to waste a lot of time. Time we could use to actually grow our blog with a purpose. Whether this time is utilized with link building, adding more posts or using other means to further blog traffic is irrelevant.
Purpose blogging is in my humble eyes a must if you want to build a corner stone blog for your business. For many business owners blogs are the number one means to connect with the world. Their blog is the window to their shop, their business.
For these business owners purposeful blogging is more important than for a diary blogger who simply wants to have some fun. To blog with purpose could include any of the following:
keyword focused posts
driven advertising
networking in the right circles
blogging on topic
blogging to a strict schedule
using prizes, give away's and competitions to attract more readers
Whatever your purpose, you need a structure. Whether you focus on any or all of the examples before, you need to know what your blogging purpose is.
When I first started my blog, I did it with the intention to journal my journey as a freelance writer. My aim hasn't wavered much, although I did eventually stop blogging on wider topic group and started to narrow my focus on freelance writers (both new and established), writers and entrepreneurs instead.
This change of focus has paid off with regards to help brand myself as an established and knowledgeable freelance writer, which of course I am by now. To further sweeten my decision, I am fortunate enough to be able to help many aspiring freelancers with my advice. This in fact has always been my blogging purpose too, I just needed to narrow my blog's focus some more to move further in this direction.
As you can see by what it has done for me, a blogging purpose could make a huge difference to your blog, your business and ultimately your life.
So, tell us, what is your blogging purpose?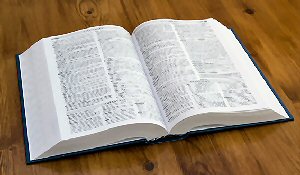 While sitting at my keyboard and typing away I'm watching a movie. Yes, that officially confirms that I can multi task. Isn't that a woman's birthright anyway?
The movie is about a girl who does an experiment in school about fat people and how they are being treated by most people. I think you can guess that many fail the test because they shun, ridicule, ignore and outright bully fat people and it made me ask myself "what right do any of us have to judge others for how they look, are dressed, talk, behave and what not."
The sad thing is we all do it. I do it and while I stop myself every now and again and remind myself that I'm no better than the fat lady shopping with her three fat kids in tow. I look at them and feel repulsion for letting themselves go so far.
To be honest, I do feel rotten when I catch myself with these thoughts and it wasn't until I read a book that talks about the conditional cause of obesity that made me realize that it might not be their fault at all.
If you are interested, the book is called The Gabriel Method and will most likely be the most eye opening book for anybody who ever has or still suffers with extra weight. (And it isn't a diet!).
It was for me. See, throughout my life I have struggled on and off with extra weight. I have pedaled between $62 kg's all the way up to $90 kg. After reading this book I now know that the cause of my weight gain is emotional based and I need to resolve this before I can lose weight once and for all.
But I don't want to talk about my weight issues. I want to address the problem of judging others because of their appearance. While I am heavier than is good for my height, I don't particularly look fat.
I wanted to know why we judge others constantly and why we do this, even though we know it is wrong. After much consideration and thought provoking discussions with my husband I came to the conclusion that in many cases it is a result of our upbringing and the influence we were exposed to while growing up.
Knowing this doesn't make the act of thinking these thoughts any better, but it does help the healing process and getting better at not judging others because they look different to us.
I suppose the stereotype advertising we are exposed to every day doesn't help this cause either. Our role models these days are stick insects (not mine BTW) with collar bones that nearly touch the nose. (Ok that is also judging but I like to drive home a point here about false advertising).
Upon realizing this myself I have started to consciously see the good in every person I meet. I really does help. While it isn't much, I believe if we all did that, the world would be a much better place.
In case you wondered why I'm rambling about judging others by a cover I'd like to make the connection to working from home. We do the same while surfing websites and blogs and our minds are constantly in a state of judgment. We judge other blogs on their colors, their RSS subscriber feed, their comment section and in the way we can or can not navigate their website.
Funny thing is that while we do this we miss out on some really good reading because we are blinded by appearances. Instead of giving someone the benefit of the doubt we click away, never to return. I have come to learn that some of my favorite bloggers own very basic blogs. There is no fluff about them. They are simple and on the first look boring, but when I looked beyond the "facade" I found real treasure.
Does this happen to you too? Have you caught yourself judging other websites or blogs, only to be positively surprised once you looked more closely or is appearance everything to you, even if it contains a shallow shell? What do you think?
About The Author
My name is Monika Mundell, and I'm the author of Freelance Writing. Learn more from me there.

My friend Daniel from Daily Blog Tips has declared May 1st to be RSS Awareness day!
I am pretty busy with a new baby on the way, but I did want to let you know that May 1st is RSS (Really Simple Syndication) awareness day and in honor of the day I wanted to provide you some good resources to learn more about RSS:
RSS Awareness Day (Official Site)