About Us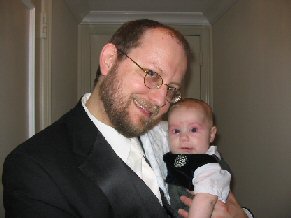 My Name is George Brian Manty and I am known as "The Head Coach of E-Business Success" (TM). I am married to a wonderful woman Jill Marie Manty. I am a father of five wonderful children. They range in age from 1 years old to 15 years old. I am a homeschooling Dad who is also a work at home Dad. I grew up in South Florida, but I currently live in Cypress, Texas a suburb of Houston.
Over the past 8 years I have been designing websites for fun and profit. Over that time, I have learned a lot about website promotion and search engine optimization (SEO). I have also learned quite a bit about making money online. I have decided to reveal everything I am doing to make money online. I will document some of the research and work that I do online on this website (blog).
Currently, I do work from home full time. On this site you can watch my journey unfold and find out the answer to the question:
"Can I make Big Money Online" in an ethical manner?
I hope this website proves to be of great benefit to those of you trying to make big money online.
My Role In Making Big Money Online
I have strong religious beliefs. Because of my strong religious beliefs I want to let you know what I believe my role is in the process of making big money online. I believe my role is to leverage my strengths to be remarkable, be courageous, be confident, be persistent, to work hard AND to work smart. I believe that the results of my efforts are ultimately in the Almighty's hands.
Contact Me
If you would like to contact me for any reason, then please email me at george@websitepromotionbook.com.
All the Best,
George Manty