Are you going to Blog World?
Written by Jill Manty · October 12, 2010
Yeah, me neither. We're hoping to make it next year, but this year we have the next best thing. We will have a guest blogger serving as a Blog World correspondent.
We are pleased to announce that Sherry Shaffer, of Starting Fresh at Forty, will be attending Blog World this week in Las Vegas. She'll be posting here with great information about what the rest of us are missing out on. So make sure to check in to get your Blog World fix.
So, without further ado— Meet Sherry!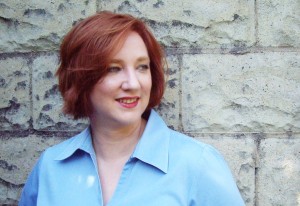 I'm Sherry Shaffer, writer, blogger, and social media geek. My husband and I went through financial upheaval and left Memphis, TN for Pittsburgh, PA to start fresh in my brother-in-law's attic. When I'm not tweeting and posting for my job, writing copy or attempting a new novel, I record our (hopefully) triumphant rise from the ashes on my blog, www.startingfreshatforty.com. I'm excited to be guest-blogging for Can I Make Big Money Online from the BlogWorld New Media Expo and look forward to dishing about all the great information and cutting-edge concepts.