Just found this video where actor/singer/song writer, Will Smith, shares his secrets of business success. The only thing I would add that Will left out is to ask for guidance from the Almighty. Otherwise, it's excellent advice.
Have you noticed that sometimes when you follow someone on Twitter, you get a direct message back? As you may know, a lot of those are automatically generated. As with many things in the social media world, there are diverse opinions on this practice.
Some say that you should definitely use an automatically generated "thanks for following message" but that you need to be careful about exactly how you write the message. Others claim that this is one step away from spam. Personally, I'm not sure.
On the one hand, when I receive those direct messages, they don't really bother me (except the ones that overtly try to recruit me to follow them on Facebook or buy their product). On the other hand, I pretty much ignore them. They don't make me feel warm and fuzzy or acknowledged or anything. I just think, "oh look, an automatically generated direct message".
At this point, I don't use a direct response message. But I wonder whether I should. What do you think? Are you bothered by automatic dm messages? Impressed by them? Would you rather get an automatic response than no response at all? I'd like to hear your opinions below.
As often happens with big conferences, the third day of the BlogWorld Expo was slower. This was partly because I wanted to thoroughly go through the exhibit floor, but mainly because I was getting pretty tired. I attended much more niche-type sessions not interesting to all; specifically, "Managing Blog Groups," and the "Science of Social Media Marketing." The morning keynote, however, was well attended despite the late-night partying of many of the attendees, and for good reason.
"7 Harsh Realities of Blogging for Bucks" was a fairly open-format round table with Darren Rowse of Problogger, Brian Clark of Copyblogger, and Sonia Simone of Copyblogger/Remarkable Communication. While they outlined the harsh realities, they focused more on the solutions to those problems. It's difficult to distill down their message, and I'm sure others out there have attempted the same, but I'm going to give it a try:
1.Free is not a business model – You can't make money if you give it all away, but you've got to give away a lot of good content to attract people to your premium content or your products. Finding the balance can be tough, but the panel has found that the more you give away, the more people trust that your premium content/products are actually worth buying.
2.The push-button internet cash machine is on the fritz – With few exceptions, you can't make money fast as a blogger. Like most worthy ventures, it takes time and work to build something that brings in an income. Lots of bloggers treat it as supplementary income. Don't expect to make a six-figure income overnight, and you'll probably be fine.
3.You can talk to everyone – It's easy to get caught up in trying to grow your blog so quickly you lose sight of making real connections. Their advice was to get real about how many meaningful connections you can make in a day. The key word there is "meaningful." Stretch too far too fast, and you'll be lost in the shuffle.
4.No one wants that much authenticity – Don't lie, but don't get too personal. You don't have to share everything about your life. Have some boundaries; you don't want to creep out or bore anyone.
5.Social media hates selling – But you have to sell. Your content is your "marketing." People love to share content, so let your awesome writing sell itself. Consider that you are offering your readers something valuable, not just pitching a deal.
6.A blog is not a business – Plenty of bloggers out there have no intention of making money. You can set up a blog with no business plan and be perfectly happy with it. But if you want to make money, you need a business plan. Treat your blog like a business, plan where you are going, and be prepared to grow with the business.
7.No one is reading your blog – There could be several reasons that no one is reading your stuff.
a.Maybe you're not talking about something they care about. If your niche is too obscure, there just may not be a lot of audience for your subject matter. Or, maybe you're talking about just one aspect of your subject and need to broaden your horizons.
b.You haven't been giving it time. It takes time to build a readership. Most bloggers start out with their friends and family reading their blog. It took Darren Rowse nearly two years to get his photography blog to the place where it had a good readership and began to make money. Part of this is that you may not be spending any time to spread the word in other ways, like a strong social media presence.
c.You've got a good topic, but you're not being fresh. There are new blogs coming up every day, and the hot topics get covered first. If you can find a new way to present a popular subject, you've won half the battle. But, if you're copying what everyone else is doing, you could be doomed to obscurity.
I learned a ton from this very knowledgeable panel. I hope you get a a little out of my summary.
Thanks for reading,
Sherry
Starting Fresh at Forty
Day 2 of the BlogWorld Expo 2010
Now that I'm a little recovered from the convention, I'm excited to share more about the Expo.
The best and the worst aspect had to be all the different types of sessions you could attend. There were always at least 12 different topics ranging from podcasting to food blogging. I steered away from the specialty tracks like real estate and military blogging, but I still missed out on tons of great material. That being said, here's a little of what I did get to see:
Standout sessions for me on Friday were Mari Smith's "The Brand of You: How to Build a Profitable Social Media Based Business," and a panel discussion with Wendy Piersall, Cecilia Mecca, Bridgette Duplantis, and moderated by Jeremy Wright, "Harnessing the Power of Numbers: Creating a Blog Network."
Mari Smith is a master of the personal brand. Mari's brand is Mari, from her signature "turquoise and bling" on everything – including the podium when she spoke – to her endearing Scottish-Canadian accent. Her biggest advice is to really interact with your audience. Get out and comment on blogs, answer questions on your Facebook page, tweet about interesting subjects. She advised everyone to use their name and picture as much as possible so people feel they are interacting with a real person. The exception would be if you wish to establish a company brand to possibly sell in the future, and even then you'll want to provide a human face behind the name.
Now, she doesn't mean get out there and natter on about nothing. Make your engagement worthwhile for the people you are interacting with. There were two things she said that stuck with me, "Don't shout 'look at me,' shout, 'how can I help you?'" and "It's better to have 100 highly engaged fans/followers than 10,000 who don't give a hoot what you say." In other words, get involved with purpose and an eye for helping others. You can have thousands of fans and followers, but if they aren't listening to you, it doesn't matter. And they're not going to listen unless you provide them with a good reason.
But the most noticeable thing about Mari is that she walks the talk. She was very gracious with those who came up to speak to her. Everyone got kind words and helpful advice with a genuine smile. She sat in on sessions with her colleagues, listened, and participated. There is nothing aloof about Mari Smith; she honestly wants to help.
The three ladies from the session on creating a blog network were also extremely helpful. In fact, the networks they created – Double Duty Divas for Bridgette and Cecilia, Sparkplugging for Wendy – were all about promoting those who participated. Their attitude is that those who blog within your niche are not competition, but opportunities for support and mutual advantage. While the Divas reward with promotion and bringing advertisers and bloggers together, Wendy – who recently sold Sparkplugging – paid her bloggers for their time and posted more content aimed at the home entrepreneur.
Putting together a network of bloggers can be a rewarding experience, but all three advised that you need to screen those who join you well. Establish guidelines from the very beginning to dictate the tone and style of your network as well as to ensure the network remains honest and transparent (the Divas do a lot of product reviews which requires full disclosure.) Stick to those guidelines and don't bend. After all, it's your network's – and ultimately your – reputation on the line.
Whew! That's a lot of information and I barely scratched the surface. Stay tuned for my next installment for Day 3.
Thanks for reading!
Sherry
Starting Fresh at Forty
Good evening from day one in Las Vegas!

As my own blog is still pretty young, I figured today I would do the Problogger track and sit in on the four connected sessions by Darren Rowe and Chris Garrett. They covered creating killer content, finding readers, building community, and monetization. Basically, everything you need to know to have a successful blog. There's a good deal of rave reviews about these guys and now I know why.

Without going into the deep particulars and trying to recreate the several hours' worth of material, I thought I'd give you my 10 biggest takeaways from the sessions.

1.Make each post count – Garrett echoed the morning keynote speaker, Scott Stratten, when he emphasized that if you don't have anything to say, don't try to force meaningless filler on people. Your readers remember your last post; your previous stuff may have been killer, but if that last post was no good, they may not come back.

2.Know your audience – If you don't know who you're writing for, find out. Take a look around, do some research. When he began his photography blog, Rowe sat down and wrote out bios for three of the potential types of readers he expected to get, then wrote for them. It changed over time, so he tweaked the bios and still writes with them in mind.

3.Don't write for SEO, write for people – No one is going to read your stuff just because there are a lot of keywords in it. Don't find popular search words and write around them. If you've got a good post, maybe you can refine it and work some keywords in, but remember it has to be interesting and readable.

4.Get off your blog – If you want people to read and continue to read your blog, go where they hang out online and interact. Comment on other blogs, use social media, maybe guest blog a little.

5.Give back to your readers – If someone has made a comment on your blog, answer back. Acknowledge your readers by checking out their blogs and recommending them to others. Thank them for participating. Reciprocity can be a powerful tool, and it's just polite, darn it.

6.Invite interaction – Set little challenges for your readers, ask opinions, ask for their tips and advice. In other words, build a community.

7.Start small with advertising – Got a little blog? Find little advertisers. Team up with bloggers in your niche who could offer a new advertiser a package deal, then grow as your audience does.

8.Monetize progressively, don't be stingy – Give away a really helpful Ebook. (Yes, don't hold back all the good stuff. They have to know you aren't blowing smoke, you really have valuable information.) If you see people like it then go for a low-priced product. Work your way up to that big consulting contract, service or product.

9.Trust is key – People will only do business with those they trust. Don't lie, don't exaggerate, be up front and forthright. Don't be a jerk (this was emphasized quite a bit today, using several different synonymous words.)

And the biggest takeaway for me today:

10.Don't give up – Building a good blog takes time. With few exceptions, most blogs don't gain success overnight. Rowe's first blog took a year and a half to really get a good readership and begin to make money. There are a lot of bloggers out there; it can be tough to build a readership when so many people are attempting the same. But if you persist and have good, valuable content, you really can have a successful blog.
There are two more days of the expo, if they're anything like today, I'm definitely getting my money's worth. Until then, keep blogging!
There are two really interesting launches happening right now that I wanted to talk about.
First, Kajabi just launched and you can check it out here:
http://get.kajabi.com/sales_pages/138?kjba=4c1bcbea (my affiliate link)
It should be interesting to you if you want to launch a membership site. It might be overkill for you, especially if you aren't into video marketing (which you should be).
Next, the "Death of email marketing" is a really interesting read. I am going to be signing up for the program because it fits in well with my current business plans. Click here to download the book. (my affiliate link) It's written by Scott Boulch who wrote the original "Death of" ebook "The Death Of Adsense".
So if you are interested in launching a membership site using primarily video marketing, then check out Kajabi. If you are interested in finding out what technology may be replacing email marketing in the not so distant future then check out the Death of email marketing.
Yeah, me neither. We're hoping to make it next year, but this year we have the next best thing. We will have a guest blogger serving as a Blog World correspondent.
We are pleased to announce that Sherry Shaffer, of Starting Fresh at Forty, will be attending Blog World this week in Las Vegas. She'll be posting here with great information about what the rest of us are missing out on. So make sure to check in to get your Blog World fix.
So, without further ado— Meet Sherry!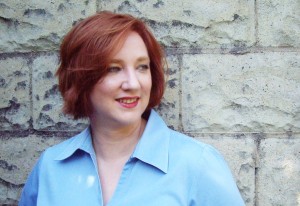 I'm Sherry Shaffer, writer, blogger, and social media geek. My husband and I went through financial upheaval and left Memphis, TN for Pittsburgh, PA to start fresh in my brother-in-law's attic. When I'm not tweeting and posting for my job, writing copy or attempting a new novel, I record our (hopefully) triumphant rise from the ashes on my blog, www.startingfreshatforty.com. I'm excited to be guest-blogging for Can I Make Big Money Online from the BlogWorld New Media Expo and look forward to dishing about all the great information and cutting-edge concepts.
Today is 10/10/10, and we won't have another day as exciting as this until 11/11/11, so here's Ten Top Ten Lists you might enjoy or learn from.
1. The 10 Social Media Metrics Your Company Should Monitor— A pretty straightforward article. Whether you agree you can (or should) calculate ROI for social media, I think few of us will disagree that keeping track of blog interactions is a good thing.
2. Top 10 Expectations of Social Media in 2010— This one is fun because it's almost the end of the years, so you can see if they were right.
3. Top 10 SEO Myths of All Time— #8 is my favorite since I deal with this one all the time.
Client: I got a call last week from a company that guaranteed my first page ranking.




Me: For pay per click?




Client: No I'm pretty sure it wasn't pay per click.



Riiigggghhhhtttt.
4. Top 10 Google SEO Ranking Factors— Of course, this assumes that Google hasn't changed anything in the past ten months— or the past ten minutes. But it's still a pretty good list.
5. 10 Ways to Reduce Friction in Your Purchase Process— There's nothing more frustrating than losing a client at the shopping cart. Basics on reducing those chances.
6. Top 10 Ways to Drive Traffic to Your Blog Using Linked In— LinkedIn is an untapped gold mine for many. It's worthwhile to learn a bit more about it and use that knowledge to your advantage.
7. Top 10 Ways to Tweak Your WordPress Theme— These are easy for just about anyone to do.
8. Top 10 Social Bookmarking Plugins for WordPress— Which is your favorite? I like Get Social.
9. Top 10 Funniest Fail Blogs— Every Top 10 list needs a little levity.
10. The 10 Best Top-Ten Lists And, of course, what's a best top 10 list without a Top 10 List of Top 10 Lists 🙂
Have you seen the video for the Kajabi marketing software that came out earlier this week?
I have been waiting for months to see what Kajabi was and so far it looks pretty cool to me. After watching the video, I decided to join their affiliate program so the links in this post are my affiliate links.
Anyway, they just put out a really good ebook about some of the roadblocks many of us face when trying to make money online. You can click here to download the free report.
When you finish reading it let me know which of the roadblocks have prevented you from making money online.
Many readers of Can I Make Big Money Online have the technical chops to create their own website. But what if you don't? What if you have to hire, gulp, a web designer? Here are a few things you'll want to consider. You'll need to make some choices about your domain, hosting and hiring a website designer.
When you're choosing a domain, there are a few directions you can go. You can choose a domain to brand your business, to appeal to the search engines or sometimes you can combine the two. George wrote a pretty extensive article on choosing a domain some time ago, and there's not much I can add to what he already said.
However, here's one thing that wasn't included in his original article. When choosing an extension, opt for a top level domain versus a .info domain name, if it is available. While most people search for domain names typing in a .com extension, you can also be quite successful with a .net or a .org extension. It's not uncommon for website owners to buy several versions of their domain name with different extensions. If multiple extensions are available, consider buying them to keep competitors from buying them later and benefiting from your success.
No matter what domain you choose, always have it hosted by your own hosting server. This bears repeating. Use your own hosting. Preferably paid hosting, not on a friend's server in his Mom's basement. You think you're saving money by going this route, but in the long run the potential headaches are not worth the less than $100 per year you're going to save.
Some people try another "cheap" route for hosting. "Free" website builders that offer free hosting. Usually this means you will not have your own domain name. For example, if you were with Freewebs.com, it would be freewebs.com/andyourname here. This domain name does not look professional and it is too hard for your potential customers to remember (plus you're advertising someone else's company every time you advertise your website). If you're looking to save money, take advantage of the free domain name registration that some web hosting packages offer.
If you're looking for great, reliable hosting at a reasonable rate, we always recommend Hostgator. Yes, that's an affiliate link. Throughout the years, we've had our sites hosted through several different companies. Hostgator is far and away our favorite.
One more note about domains— make sure your domain is registered in YOUR name, not in your website designer's name, not in your hosting company's name. Even if your hosting company offers to register your domain for you, make sure that you will be listed as the technical contact. You may want to register it yourself if you have any doubts about how the registration will be handled, even if it means passing up on a "free" offer. If you ever want to change hosts or designers, you'll be glad you spent the ten minutes and $20, vs. the hassle and potential expense of trying to reclaim a domain if it wasn't registered in your name.
Finally, if you're not comfortable designing the site yourself, you'll need to find a website designer. Of course, we're partial to MantyWeb Designs, but no matter who you choose, make sure that you ask to see some examples of the designer's work. You may want to even find some websites you like and see who the designer of that site is.
Talk to the company before hiring someone. In fact, talk to them a couple of times. Make sure they explain things in a way you understand, that you feel comfortable talking to them and that they return messages in a timely manner. If you have an idea of the technical requirements of your website (like you know you want a blog), make sure that the company has experience with that type of site. Different designers have different areas of expertise. Just because a company makes really pretty sites doesn't mean you want them designing your ecommerce site.
While you may be tempted to immediately go with the cheapest designer, don't. Make sure to choose someone who can complete the project in a timely manner and who will not disappear before the project is complete. This happens ALL the time! Having to start over with a new designer just wastes your time and money.
So, those are the basics. Choose a good domain, pick hosting that fits your website's needs and find a website designer you enjoy working with. Now, I'd like to hear from you below. Have you gone through the web design process? How was your experience? Any additional tips?
So, you've just opened the figurative doors to your online store, and you're waiting for the money to start rolling in. After all, you've got great products, so it's just a matter of time until customers start flinging open their wallets, right?
Unfortunately, it's not that simple.
If you're making any of the following 5 mistakes, your online business may never get off the ground:
Doing what you want instead of what your target audience wants
On the internet, your target audience is everything. You have to address their needs, desires, and questions. If you get caught up in what YOU like, instead of what your target audience likes, your store will never succeed.
Annoying visitors with too much flash
Sure, you want to catch people's attention, but unless you're selling used Pinto's, skip the bright red letters and flashing graphics. You do not want to miss out on profits because people find your website obnoxious.
There are plenty of ecommerce templates out there that can help you design your layout. Stick to the basics – prices, product descriptions, product photos, related items, and your online shopping cart. Avoid templates that offer too much, or else you'll turn people off.
Having too many categories
Unless you're selling millions of items, keep the categories to a minimum. Having too many categories can be overwhelming. For example, instead of having "White Baseball Caps", "Black Baseball Caps", and "Gray Baseball Caps", just have one category – "Baseball Caps".
Having a checkout process that can only be deciphered by rocket scientists
When people are giving you their hard-earned money, make it easy on them. If you ask too many questions, or lead them through too many checkout pages, they are much more likely to get frustrated and just scrap the whole purchase.
Expecting customers to remember a long domain name
If you want return business, avoid domain names like "BestComputerPartsInTheWholeWideWorld.com". If customers can't remember the name of your site, they can't come back and spend more money!
Guest post by Kirsty LaVier—Editor for Shopping Cart Reviews, the leading shopping cart information website.