How Not to Get Site Traffic
Written by Ryan Ambrose · November 10, 2008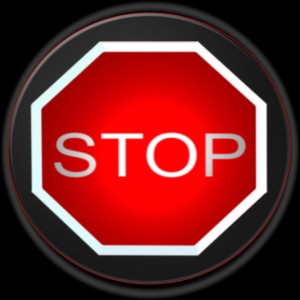 All traffic is
not
created equal. There are plenty of methods to generate website traffic, but there are also plenty of methods to waste your time and money as you try in vain to get worthwhile hits. Unfortunately, there are also far too many people willing to sell you the kind of bad traffic you don't want.
If you're trying to sell something or get a sign-up, you need interested traffic. Not all methods produce interested traffic, and here are a few to avoid.

Expired Domain Name Traffic: Sites that sell this sort of traffic say that they're redirecting some of the combined traffic from the tons of expired domain names they own to you for a fee. And yes, if you buy this sort of traffic, you get hits. Unfortunately, you don't get anything else, and you can't even confirm that your hits are real.


Pop-up/Pop-under traffic: When a company advertises that it can send you tens of thousands of hits for some ridiculously cheap price, they might be talking about pop-up or pop-under traffic. The problem is that you could be getting traffic from a pop-up or pop-under placed on any kind of site. That site isn't necessarily related to yours, which means this kind of traffic is hit-or-miss at best.



FFA

(Free for All) sites: Also called link farms,

FFA

sites are sites where you and everyone else can list a link and a description of your site for free. The first problem with this is that the links are constantly rotating, so yours won't last long. The second is that not only will you not get traffic, exposure, or a back link credit from a search engine from an

FFA

site, but you'll wind up with a ton of spam because they'll want an opt-in to their list in exchange for letting you post a link.


Anything that sounds too good to be true: A zillion hits for next to no money? Blasts your link to tens of thousands of sites for free? Chances are they're advertising some junk traffic technique or another, and that all you'll get is wasted time and money.


Some ways to get traffic to your site just aren't worth it. As frustrated as you might be by only getting a trickle, don't waste your time or money on junk traffic.