Purposeful Blogging – A Must For Business Owners
Written by Monika Mundell · July 9, 2008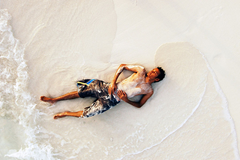 Blogging with a purpose. What does it mean and how can we get the most out of it if that is our aim? I ponder this question quite often to be honest. When I first came online I didn't have a purpose except to make money. Little did I know what it actually takes to make money.
Well, fast forward 4 years and I have learned a lot. So much so that I could easily write 20 ebooks. No, scrap that, hundreds of them. I'm consistently surprised and amazed at how much information I can cram into my brains on a daily basis.
Sometimes I feel my brain has to burst for sure.
But no, it just keeps working, soaking up usable scraps of info and reminding me about them when I need something fast.
If we look at it closely, our mind is like a huge machine. Quietly filing away information bytes until we need them. Storing them on hidden shelves.
Getting back to the blogging with purpose idea though I noticed it helps to know what we really want out of life. Admittedly most of us are consistently re-inventing ourselves. There is nothing wrong with that since we learn and adapt throughout a lifetime.
The best thing about writing a blog is that we can always change direction. After all, it is ours. We make it our own and stamp our own distinctive character onto it. While this kind of helps (since we don't have to worry), it does still make sense to blog with a purpose since it is saving us huge chunks of time.
Just imagine what would happen if you were to change directions on your blog all the time. Chaos! Plus you'd also loose most of your readers for sure. Blogs have that distinctive trait to attract a certain readership, depending on the topic of course.
While most bloggers change their direction at some stage, many wouldn't dare to do this too often, me included. Unless of course we start a new blog.
But doing this will only cause us to waste a lot of time. Time we could use to actually grow our blog with a purpose. Whether this time is utilized with link building, adding more posts or using other means to further blog traffic is irrelevant.
Purpose blogging is in my humble eyes a must if you want to build a corner stone blog for your business. For many business owners blogs are the number one means to connect with the world. Their blog is the window to their shop, their business.
For these business owners purposeful blogging is more important than for a diary blogger who simply wants to have some fun. To blog with purpose could include any of the following:
keyword focused posts
driven advertising
networking in the right circles
blogging on topic
blogging to a strict schedule
using prizes, give away's and competitions to attract more readers
Whatever your purpose, you need a structure. Whether you focus on any or all of the examples before, you need to know what your blogging purpose is.
When I first started my blog, I did it with the intention to journal my journey as a freelance writer. My aim hasn't wavered much, although I did eventually stop blogging on wider topic group and started to narrow my focus on freelance writers (both new and established), writers and entrepreneurs instead.
This change of focus has paid off with regards to help brand myself as an established and knowledgeable freelance writer, which of course I am by now. To further sweeten my decision, I am fortunate enough to be able to help many aspiring freelancers with my advice. This in fact has always been my blogging purpose too, I just needed to narrow my blog's focus some more to move further in this direction.
As you can see by what it has done for me, a blogging purpose could make a huge difference to your blog, your business and ultimately your life.
So, tell us, what is your blogging purpose?