The Frugal Entrepreneur
Written by Monika Mundell · July 2, 2008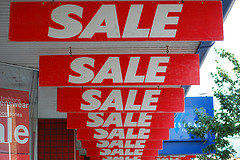 Entrepreneurs come in all sizes and shapes. They approach their business with a goal, something that works for them and while some manage to work to a strict schedule, others explore and learn along the way. The frugal entrepreneur however has one thing in mind.
His main objection is to run his business frugally to ensure faster success. But what exactly does this mean?
Wikipedia says frugality in philosophy can have several meanings. For starters, it could be considered a virtue, or a spiritual discipline by some cultures or even environmentalists, while others see frugal living as a result of mistrust.
In business, frugality equals the usage of available resources and making them last longer. Entrepreneurs, especially young ones need all help they can get in the beginning stages of their business. What better way to become pro-active and choose the do-it-yourself approach.
While I was thinking about this concept, I wondered whether business frugality can indeed help us attain success faster or not? Join me on my mind trip to see what conclusions I have reached.
Being an entrepreneur myself I can only look at this from my own perspective. While this might be similar to some of you, others might not agree with my views, which is fine. I think we have to do what is right for us, regardless of ideas, options or desire.
My journey to business frugality
When I first started out online I was a total greenhorn. I think it's safe to say this. Since I was born in the flowering 60s, I never learned how to use a computer at school, let alone did I realize there was an Internet available to me in the 90s. To say I'm a late starter is quite accurate.
So in some ways I can be forgiven to be blinded by this massive online world and all the opportunities that lie at my finger tips when I finally saw the bigger picture.
To be honest, while everything seemed rather exciting it soon became massive overload. And after soaking up everything I learned, saw and heard on the net I soon found myself burnt out, close to financial melt down and disheartened with my lack of advancement.
Spending myself out of pocket
The major problem for me was my desire to know everything. I soon realized that it is impossible. On my quest to find online riches I bought every dozens of eBooks, courses, plus memberships. Every time I did I felt a little closer to my goal which of course I so wasn't.
In reality I was kidding myself while spending my hard earned money on a lot of useless stuff. Then when I failed my MLM business I had no other options than to either go back to a job I hated (which I did for about 7 months) or get really serious and make it happen.
The dawn of frugality
That moment was the beginning of my business frugality. I stopped buying into every new product launch. I also stopped buying into all the hype I saw online.
I started to knuckle down, look very hard at what I REALLY wanted from a home business and went about doing it, step by step.
My frugal mind helped me since I went from spending between $2000- $3000/month to spending about $150 for my business costs. Mind you, the massive difference was mainly due to me quitting my MLM business. Company tools, events, lead management systems and phone bills kept those expenses astronomically high.
When I look back now I'm still shocked at having spend so much of our savings. Despite this shock, I also know that if it wasn't for my MLM business I wouldn't be doing what I do now. You could say I made peace with myself and learned from my mistakes along the way. Was it costly? Hell yes it was as you can see quite easily. But I'm thankful I made the switch when I did, otherwise I might be living in a rented house rather than my own today.
On being frugal
In short, my decision to become business frugal has meant the difference between my business success and my earlier failure. Maybe I needed to be learning this very hard lesson in order to become 100% dedicated and serious. In retrospect, I probably did.
From where I stand, it certainly does help to have a frugal mind as an entrepreneur. There is no room for wastage and much error as every single one will cost us dearly.
Does this make sense to you too? Do you employ a frugal mind set in your business or couldn't you care less about this? Let us know please.