Business Success vs Friendship
Written by Monika Mundell · June 24, 2008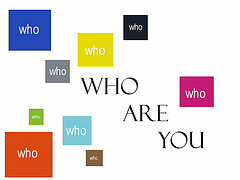 Yesterday I had a really worrying conversation with a friend of mine. He voiced a concern about another mutual friend who he feels has been avoiding him for quite some time. The trouble is, this second friend is actually quite successful in her business ventures. Naturally the question arose whether she was actually putting her success before her friends needs to keep the friendship going.
While I don't know their history and it isn't my business to worry about them, I certainly started to ponder the question in general terms.
How do we as a business person value friendship, once success has taken hold in our business?
I could bet most people would answer this saying they certainly value their friends, regardless of their business success. However, while this is certainly true for myself, I wonder what really happens to some people once their reach the pinnacle of their respective business.
For starters, people might become so involved in their business affairs they simply forget to make time for their friends. They could also be so bombarded from other not so successful people asking for help which of course takes a huge chunk of time out of their working day.
So many possible scenarios come to mind which all negatively affect our friendships.
My friend also mentioned some people's need for even more money once they are on top of their business, regardless of their friends.
This leads me to believe that most "common" people actually believe the following to be true – that once we become wealthy, we don't really care about our old friends anymore and simply concentrate on earning even more money.
I suppose this belief of mine has further been fueled by many conversations I had in the past with a wide range of people. Most of us grow up thinking being equals nastiness. You know, we feel rich people have no character, they simply don't care about "us" the "common" people anymore, since they have so much money to burn they hardly have time to foster their old relationships.
While I personally think this to be utter rubbish, I actually know many people who belief just that. Most of these people are children of middle class families, having grown up with this common "hate" for rich and successful people.
I'm also a middle class child and I know this to be true because my parents instilled this belief into me when I was younger. I know they didn't mean it out of spite, they simply believed this to be true without trying to understand while some people might react like this but most never would, because a lot of people feel the same way, hence a common belief is born. When I started to involve myself with a lot of personal development I learned to understand that this wasn't true.
But, regardless of my own belief in this matter I still wonder how people actually react once they become financially rich and how do others who previously knew them perceive them to be in their new found wealth.
See, it could also be the "common" people's jealousy kicking in. They are upset, jealous, angry, etc. because they are still stuck in their 9-5s while the rich person has created a new reality.
I suppose I could offer a lot more thought on this scenario, but I really wanted to hear your thoughts on this matter. How do you feel about the business success vs friendship situation?
More importantly, where are you right now in this regard? What is your reaction, your experience with this.