Budget Your Time For Optimum Performance
Written by Monika Mundell · June 17, 2008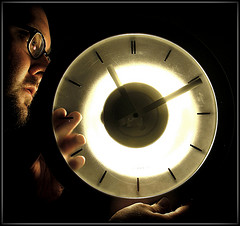 When we talk about budgets we usually mean monetary ones. While budgets are great to keep on track with finances, there is an alternative way to budget. This is to budget for time. Admittedly,this being an unusual term, it does make a lot more sense when we put some thought to it.
As a business owner time management is a major part of my business. It ties in closely with staying organized, focused and committed. For if I was to eliminate this from my day to day runnings I would seriously struggle to keep up with my deadlines.
Therefore I budget my time. If you are are anything like me then I'm sure you prefer to run your business with optimum performance opposed to lack of. I'm exactly the same and time budgets help me to stick to that performance track.
While some business owners prefer to use large junks of time to get things accomplished I prefer smaller, more manageable tasks instead. Believe me, I trialled with various ways to budget my time. Mainly:
DMO

's
Online time tracking applications
Watching the clock
Using a traditional diary
Using nothing
Writing various lists
Despite giving each a fair go, none of them worked for me. The process of budgeting my time for optimum performance was one of many failures, misgivings and utter frustration in the early stages of my business. In the end I said "to hell with them all" and did my own thing.
Do you want to know what it was?
—> I started to budget my time with a simple Moleskine hack and it worked.
Ever since that day I have budgeted my time slots for (near) optimum performance. I'm tweaking a few things here and there, but overall I'm very pleased with the huge steps forward.
Budgeting my time has had another benefit to me and my life. It has allowed me to enjoy a more balanced life between my business and my social life.
As we all know, running a home based business can be very lonely at times. Therefore it is imperative to spend some time away from the office on regular occasions.
It is so easy to get totally absorbed in our business without ever stopping to smell the flowers. I know, because I have done exactly the same. Doing this long term will only burn us out.
So instead of working myself into an early grave I have learned to manage and budget my time. I make it my priority to spend some time every day with tasks other than my business. Whether I read, go for a walk or hit the gym, I found this daily balance is a necessity to keep me grounded.
If you struggle with your time budget you might want to find ways to gradually switch from busy to relaxed in the body rhythm best suited to you. While some people get up easy bright and early, others struggle and we won't see them awake until midday.
The best advice I can give you is to go with your biorhythm instead of trying to follow somebody else's. If you are particularly strong in rising early then do exactly this and get as much accomplished as possible before lunch time. You will feel better for it too since you can enjoy the rest of your working day with a lot less pressure.
Alternatively you might be a bit of a sleeping addict needing copious amounts of coffee first thing in the morning to get you going. Instead of stressing about getting up with your neighbor's rooster enjoy your sleep in. There is plenty of time at night to get accomplished too.
In the end, when it comes to budgeting your time for optimum business performance you need to go with your own groove to get the most out of it.