The Purpose of Other Images on Your Sales Letter
Written by Ryan Ambrose · May 8, 2008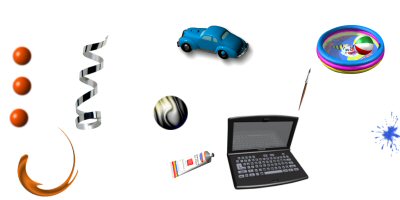 Why are all those different types of images on a sales letter page? The header is obvious,
but why the rest? Do you really need all those other pictures? The answer is simply that
they help. There are certain categories of images you can use beyond a header, because they
improve your conversions in various ways.
So, here's the how and why of all the other images you might see:
The merchant's picture: No, it's not about the owner's ego, although there might be a little of that too. It's there because people don't like buying from a faceless, impersonal web site. Therefore, many merchants selling digital products online add their pictures by putting them next to their first paragraph, in their headers, and occasionally next to their products. If you're not already doing this, you should consider it.
The pictures of people in the testimonials: Mostly this is a means to reassure potential customers reading the testimonials that they're not fake. Yes, some people are sleazy enough to post fake testimonials, and they've made their customers cynical for the rest of us. So post a picture, or if not that, a link to prove the people who are saying nice things about your product actually exist.
Digital product packages: I'm using this as a catch-all for images of ebook covers, software boxes, CD sleeves, and membership cards. They add a sense of reality to an otherwise intangible digital product, and on top of it, images and text convert better than text alone. These work best right next to the 'Buy Now' buttons, and are so useful you should plan to add them for any digital product you sell as a part of the start-up cost.
Red check marks: These go beautifully with benefit lists. It's a psychological trick that helps give more selling power to them. Mine have shadow effects for some extra 'wow' factor.
While a header and footer image can certainly help your sales, don't forget that other images have a purpose on your sales page too.