Create A Business Plan For Success Online
Written by George Manty · March 11, 2008
When you start out online you need to make a solid business plan. A business plan is your roadmap for success.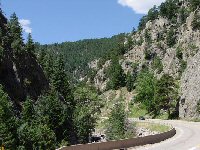 My father told me to create a business plan a long time ago and at first I didn't listen to him (I should have). My father has made a REALLY good living helping new companies develop successful business plans designed to get these companies government funding. He is an absolute expert at what he does. I wish I had listened to his advice about making a business plan early on because he really knows what he is talking about.
However, you don't have to make the same mistake I made.
All you need to do is find a good business plan template and fill it out. You can get a good business plan template for FREE by going to SCORE's template gallery and downloading their business plan for start-up businesses. You don't have to answer all the questions posed in the business plan template to have a successful business, but the more questions you answer the better understanding you will have your business.
Some of the questions covered in the business plan will be things we discussed earlier in the Getting Started series. Some of the questions are new questions that will help you better understand ALL the planning that you can do to create a roadmap for your success.
Creating a business plan will help speed up your quest for online success.