Strategic Profits Live In Disney World
Written by George Manty · January 25, 2008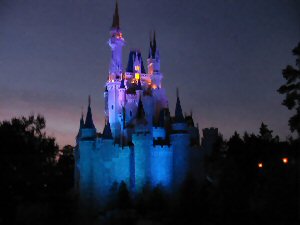 As you may already know, I was born and raised in south Florida. I LOVE going to Disney world. In fact, I was there last January with my family and parents (who live in Tampa). The picture above is a picture I took of Cinderella's castle while we were waiting for the electric light parade to start last year.
Anyway, Rich Schefren is holding a one week Internet marketing conference in Disney World. This conference is very appealing to me because it would give me a really good excuse to go visit Florida AND I would get to learn from some of the top Internet marketers around (Rich Schefren, Jay Abraham, Jeff Walker, Frank Kern…).
If it's something that interests you, then click here to get all the details about the conference.