I just finished watching the third and final Traffic Secrets 2.0 video and it was VERY interesting. Not only does John give some great advice at the beginning of the video, but at the end of this new video John Reese reveals some great news about the price of his Traffic Secrets 2.0 course.
He also reveals (for the first time) details about why this 'course' isn't simply a course like most have seen before.
You'll have to watch the video to see how John is 'raising the bar' when it comes to Internet Marketing educational products. I was very happy to see what he is NOT doing with this release.
Click here to check out the new Traffic Secrets 2.0 video.
Wow, I took a long break from writing posts about making money online. Anyway, next week I will be getting back to writing at least one post a week in my "getting started" series. I have some great plans for the getting started series, and I know the next post in the series will be helpful for many of you.
Enjoy the weekend, and look forward to my next post in the getting started series on Monday… it will be a good one.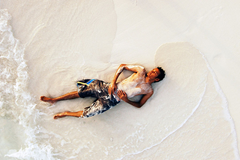 Blogging with a purpose. What does it mean and how can we get the most out of it if that is our aim? I ponder this question quite often to be honest. When I first came online I didn't have a purpose except to make money. Little did I know what it actually takes to make money.
Well, fast forward 4 years and I have learned a lot. So much so that I could easily write 20 ebooks. No, scrap that, hundreds of them. I'm consistently surprised and amazed at how much information I can cram into my brains on a daily basis.
Sometimes I feel my brain has to burst for sure.
But no, it just keeps working, soaking up usable scraps of info and reminding me about them when I need something fast.
If we look at it closely, our mind is like a huge machine. Quietly filing away information bytes until we need them. Storing them on hidden shelves.
Getting back to the blogging with purpose idea though I noticed it helps to know what we really want out of life. Admittedly most of us are consistently re-inventing ourselves. There is nothing wrong with that since we learn and adapt throughout a lifetime.
The best thing about writing a blog is that we can always change direction. After all, it is ours. We make it our own and stamp our own distinctive character onto it. While this kind of helps (since we don't have to worry), it does still make sense to blog with a purpose since it is saving us huge chunks of time.
Just imagine what would happen if you were to change directions on your blog all the time. Chaos! Plus you'd also loose most of your readers for sure. Blogs have that distinctive trait to attract a certain readership, depending on the topic of course.
While most bloggers change their direction at some stage, many wouldn't dare to do this too often, me included. Unless of course we start a new blog.
But doing this will only cause us to waste a lot of time. Time we could use to actually grow our blog with a purpose. Whether this time is utilized with link building, adding more posts or using other means to further blog traffic is irrelevant.
Purpose blogging is in my humble eyes a must if you want to build a corner stone blog for your business. For many business owners blogs are the number one means to connect with the world. Their blog is the window to their shop, their business.
For these business owners purposeful blogging is more important than for a diary blogger who simply wants to have some fun. To blog with purpose could include any of the following:
keyword focused posts
driven advertising
networking in the right circles
blogging on topic
blogging to a strict schedule
using prizes, give away's and competitions to attract more readers
Whatever your purpose, you need a structure. Whether you focus on any or all of the examples before, you need to know what your blogging purpose is.
When I first started my blog, I did it with the intention to journal my journey as a freelance writer. My aim hasn't wavered much, although I did eventually stop blogging on wider topic group and started to narrow my focus on freelance writers (both new and established), writers and entrepreneurs instead.
This change of focus has paid off with regards to help brand myself as an established and knowledgeable freelance writer, which of course I am by now. To further sweeten my decision, I am fortunate enough to be able to help many aspiring freelancers with my advice. This in fact has always been my blogging purpose too, I just needed to narrow my blog's focus some more to move further in this direction.
As you can see by what it has done for me, a blogging purpose could make a huge difference to your blog, your business and ultimately your life.
So, tell us, what is your blogging purpose?
Do you ever wonder why it is that you have 500 or 1000, or even 5000 subscribers to your RSS feed and thousands of visitors per month… yet you barely make any money from your blog, if any at all?
The reason is simple…

You have the wrong kind of traffic coming to your blog (or website)!
Most make money online bloggers write post after post aimed at other bloggers and internet marketers, and they try to get as many readers as possible through social websites and other things like that. However, this is not a very good strategy if you really want to make money from your blog.
The people you are targeting with your blog posts are the exact same people who are doing the same things you are trying to make money online and they are definitely not the ones who are going to click on your ads or buy your recommended products. They know what Adsense ads are and they are probably promoting the same products you are on their blogs. So why would they take any action that will make you money? They won't!
If you really want to make money online then most of your traffic needs to come from search engines because the average person doing a search won't have a clue what Adsense is so they will gladly click on your ads. They also don't know what an affiliate link is so they will buy products through your affiliate link if it's going to help them make money online.
So what do you need to do?
Stop wasting all your time getting traffic through social sites and writing your posts aimed at other bloggers in the same niche as you!
You need to start getting keyword rich inbound links with the sole intent of ranking highly on the search engines (specifically Google) so you can start getting traffic from searches. Let's say, for instance that you want to rank highly for "how to make money online" then you need to start acquiring backlinks with that as the link text and variations of it.
Want to know what kinds of inbound links you should be getting to maximize your search engine rankings? Read my recent post on finding the perfect backlink. And read Ryan's recent post on the subject: What Links Can You Point at Your Web Site?
You should also do some keyword research on all the various searches related to your niche and start writing some posts about the different topics that are being searched so you can get rankings for lots of long-tail keywords. The traffic you get from those posts will start adding up and can turn into a lot of visitors and a lot of money!
Getting traffic that actually makes you money isn't rocket science, it's really quite easy. All it takes is the discipline on your part to build backlinks and write specific keyword rich posts.
Mini-sites are sites designed to do just one thing, such as sell a product, promote an affiliate program or collect a list. Plus, they do it automatically, and once they're optimized until they convert, you can just drive traffic to them and let them go.
But what do you need for a mini-site? They'll all have certain things in common that shouldn't be neglected.

Your copy, and that includes the initial header and headline that will grab the attention of your visitors so they continue reading.
Some way to deliver your product or sign-up bonus that defeats fraud. That means only people who've bought it can get to the download page. Yes, there are those sleazy enough to post a link straight to your product page, so you want your product delivery to be as fraud-proof as you can make it.
If you're selling a product, some way to collect a list. That's half the point in going through all the trouble to sell something online. You can collect a list before or after the sale. I don't recommend collecting a list beforehand because it will irritate your affiliates, but collecting one after annoys PayPal unless you give your buyers a way to bypass your squeeze page. I still use list collection after the sale myself, and provide a bypass link to keep in compliance with PayPal's

TOS

.
Remove all distractions. Your mini-page is designed to do one thing, and one thing only. You don't distract from that one thing with above the fold ads or pop-up windows, though I've recently started using an exit pop in an attempt to reclaim departing traffic.
A way to get in touch with you that works. Email addresses should be specific to the site. For example, admin@yourwebsite.com looks far more legitimate than a Yahoo or Hotmail email address.
Make sure it's all working prior to launch. The last thing you want is for your product or bonus delivery to bungle, and that people who join your list get lost in a glitch. If you're promoting an affiliate program, test the link to insure you're getting credit for the hits before spending to drive traffic.


Keep these things in mind, and you can make a productive mini-site that will produce results for you.
One of my favorite Internet Marketing gurus, John Reese, has just released two free traffic secrets videos. I already use most of the techniques that John reveals in the videos, so I know they work.
Even if you aren't interested in learning ways to increase your website traffic I still recommend that you check out the videos, because they raise the bar on what can be done with video.
Click here to see for yourself.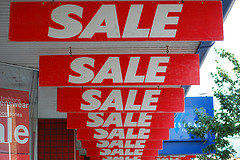 Entrepreneurs come in all sizes and shapes. They approach their business with a goal, something that works for them and while some manage to work to a strict schedule, others explore and learn along the way. The frugal entrepreneur however has one thing in mind.
His main objection is to run his business frugally to ensure faster success. But what exactly does this mean?
Wikipedia says frugality in philosophy can have several meanings. For starters, it could be considered a virtue, or a spiritual discipline by some cultures or even environmentalists, while others see frugal living as a result of mistrust.
In business, frugality equals the usage of available resources and making them last longer. Entrepreneurs, especially young ones need all help they can get in the beginning stages of their business. What better way to become pro-active and choose the do-it-yourself approach.
While I was thinking about this concept, I wondered whether business frugality can indeed help us attain success faster or not? Join me on my mind trip to see what conclusions I have reached.
Being an entrepreneur myself I can only look at this from my own perspective. While this might be similar to some of you, others might not agree with my views, which is fine. I think we have to do what is right for us, regardless of ideas, options or desire.
My journey to business frugality
When I first started out online I was a total greenhorn. I think it's safe to say this. Since I was born in the flowering 60s, I never learned how to use a computer at school, let alone did I realize there was an Internet available to me in the 90s. To say I'm a late starter is quite accurate.
So in some ways I can be forgiven to be blinded by this massive online world and all the opportunities that lie at my finger tips when I finally saw the bigger picture.
To be honest, while everything seemed rather exciting it soon became massive overload. And after soaking up everything I learned, saw and heard on the net I soon found myself burnt out, close to financial melt down and disheartened with my lack of advancement.
Spending myself out of pocket
The major problem for me was my desire to know everything. I soon realized that it is impossible. On my quest to find online riches I bought every dozens of eBooks, courses, plus memberships. Every time I did I felt a little closer to my goal which of course I so wasn't.
In reality I was kidding myself while spending my hard earned money on a lot of useless stuff. Then when I failed my MLM business I had no other options than to either go back to a job I hated (which I did for about 7 months) or get really serious and make it happen.
The dawn of frugality
That moment was the beginning of my business frugality. I stopped buying into every new product launch. I also stopped buying into all the hype I saw online.
I started to knuckle down, look very hard at what I REALLY wanted from a home business and went about doing it, step by step.
My frugal mind helped me since I went from spending between $2000- $3000/month to spending about $150 for my business costs. Mind you, the massive difference was mainly due to me quitting my MLM business. Company tools, events, lead management systems and phone bills kept those expenses astronomically high.
When I look back now I'm still shocked at having spend so much of our savings. Despite this shock, I also know that if it wasn't for my MLM business I wouldn't be doing what I do now. You could say I made peace with myself and learned from my mistakes along the way. Was it costly? Hell yes it was as you can see quite easily. But I'm thankful I made the switch when I did, otherwise I might be living in a rented house rather than my own today.
On being frugal
In short, my decision to become business frugal has meant the difference between my business success and my earlier failure. Maybe I needed to be learning this very hard lesson in order to become 100% dedicated and serious. In retrospect, I probably did.
From where I stand, it certainly does help to have a frugal mind as an entrepreneur. There is no room for wastage and much error as every single one will cost us dearly.
Does this make sense to you too? Do you employ a frugal mind set in your business or couldn't you care less about this? Let us know please.


Despite the fact that I am way behind on email, haven't been posting on this blog, haven't been sending out newsletters, haven't been keeping up with my friends… to quote Mark Twain:
Rumors Of My Death Are Greatly Exaggerated
I have been very busy with our new baby (now 4 weeks old) and like I said on Twitter:

Finally sinking in… new baby = no free time… you would think I would know that by the sixth child…
Anyway, I do intend on getting back to a normal blogging life by the start of August (I am aiming for next week, but the first week in August is more realistic). In the meantime, continue to enjoy the great writing by Ryan and Monika (I certainly have been).
If you have any questions you would like me to answer, feel free to leave me a comment.