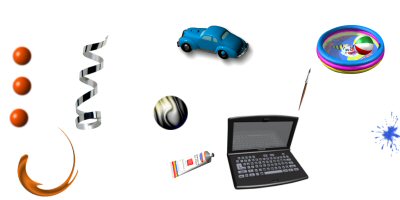 Why are all those different types of images on a sales letter page? The header is obvious,
but why the rest? Do you really need all those other pictures? The answer is simply that
they help. There are certain categories of images you can use beyond a header, because they
improve your conversions in various ways.
So, here's the how and why of all the other images you might see:
The merchant's picture: No, it's not about the owner's ego, although there might be a little of that too. It's there because people don't like buying from a faceless, impersonal web site. Therefore, many merchants selling digital products online add their pictures by putting them next to their first paragraph, in their headers, and occasionally next to their products. If you're not already doing this, you should consider it.
The pictures of people in the testimonials: Mostly this is a means to reassure potential customers reading the testimonials that they're not fake. Yes, some people are sleazy enough to post fake testimonials, and they've made their customers cynical for the rest of us. So post a picture, or if not that, a link to prove the people who are saying nice things about your product actually exist.
Digital product packages: I'm using this as a catch-all for images of ebook covers, software boxes, CD sleeves, and membership cards. They add a sense of reality to an otherwise intangible digital product, and on top of it, images and text convert better than text alone. These work best right next to the 'Buy Now' buttons, and are so useful you should plan to add them for any digital product you sell as a part of the start-up cost.
Red check marks: These go beautifully with benefit lists. It's a psychological trick that helps give more selling power to them. Mine have shadow effects for some extra 'wow' factor.
While a header and footer image can certainly help your sales, don't forget that other images have a purpose on your sales page too.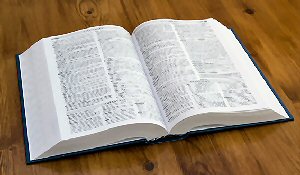 While sitting at my keyboard and typing away I'm watching a movie. Yes, that officially confirms that I can multi task. Isn't that a woman's birthright anyway?
The movie is about a girl who does an experiment in school about fat people and how they are being treated by most people. I think you can guess that many fail the test because they shun, ridicule, ignore and outright bully fat people and it made me ask myself "what right do any of us have to judge others for how they look, are dressed, talk, behave and what not."
The sad thing is we all do it. I do it and while I stop myself every now and again and remind myself that I'm no better than the fat lady shopping with her three fat kids in tow. I look at them and feel repulsion for letting themselves go so far.
To be honest, I do feel rotten when I catch myself with these thoughts and it wasn't until I read a book that talks about the conditional cause of obesity that made me realize that it might not be their fault at all.
If you are interested, the book is called The Gabriel Method and will most likely be the most eye opening book for anybody who ever has or still suffers with extra weight. (And it isn't a diet!).
It was for me. See, throughout my life I have struggled on and off with extra weight. I have pedaled between $62 kg's all the way up to $90 kg. After reading this book I now know that the cause of my weight gain is emotional based and I need to resolve this before I can lose weight once and for all.
But I don't want to talk about my weight issues. I want to address the problem of judging others because of their appearance. While I am heavier than is good for my height, I don't particularly look fat.
I wanted to know why we judge others constantly and why we do this, even though we know it is wrong. After much consideration and thought provoking discussions with my husband I came to the conclusion that in many cases it is a result of our upbringing and the influence we were exposed to while growing up.
Knowing this doesn't make the act of thinking these thoughts any better, but it does help the healing process and getting better at not judging others because they look different to us.
I suppose the stereotype advertising we are exposed to every day doesn't help this cause either. Our role models these days are stick insects (not mine BTW) with collar bones that nearly touch the nose. (Ok that is also judging but I like to drive home a point here about false advertising).
Upon realizing this myself I have started to consciously see the good in every person I meet. I really does help. While it isn't much, I believe if we all did that, the world would be a much better place.
In case you wondered why I'm rambling about judging others by a cover I'd like to make the connection to working from home. We do the same while surfing websites and blogs and our minds are constantly in a state of judgment. We judge other blogs on their colors, their RSS subscriber feed, their comment section and in the way we can or can not navigate their website.
Funny thing is that while we do this we miss out on some really good reading because we are blinded by appearances. Instead of giving someone the benefit of the doubt we click away, never to return. I have come to learn that some of my favorite bloggers own very basic blogs. There is no fluff about them. They are simple and on the first look boring, but when I looked beyond the "facade" I found real treasure.
Does this happen to you too? Have you caught yourself judging other websites or blogs, only to be positively surprised once you looked more closely or is appearance everything to you, even if it contains a shallow shell? What do you think?
About The Author
My name is Monika Mundell, and I'm the author of Freelance Writing. Learn more from me there.

In my last post – Apparently This Is How You Really Make Money Online – Or Is It? – I talked about the new popular trend of buying and selling blogs, and how that is basically a stupid thing to do for either side. I also mentioned there was an exception to this where it is a good idea to buy a blog or static website. That is what I am going to discuss here…
If you are planning to buy a blog or a website then you need to buy one that is highly ranked for competitive keyword phrases in its niche. If it's a site about making money online or home based business then you want it to be ranked for a lot of keyword phrases related to that. This is because search engine traffic is free, long term, not dependent on your writing style or personality, and won't require any work on your part since the rankings have already been built up. If it doesn't have high search engine rankings then you are wasting your money!
For example; I have a website that is ranked for just about every keyword phrase you could think of related to home based business, work at home, and make money online. Almost all the traffic comes from search engines with most of it from Google. If you bought that site from me the traffic would stay exactly the same and the money it earns would not drop at all.
The reason it would continue to make the same amount of money for the new owner is because the traffic, profits, and popularity are completely independent of me. My personality doesn't matter. My writing style doesn't matter. My knowledge of making money online doesn't matter. My subscriber count doesn't matter. My popularity among internet marketers and bloggers doesn't matter. Nothing about me matters. The site has the rankings and the traffic and money comes from those rankings.
This is not usually the case with most blogs. At least it hasn't been with the blogs I have seen sold lately. Most of them don't have good rankings for important keywords. Their traffic and money mainly comes from RSS subscribers and other bloggers, and they are highly dependent on the owner of the blog for one reason or another.
But don't get me wrong, there are blogs that could also be sold and continue to get similar levels of traffic and earnings. It just has to be a blog that has good search engine rankings. For instance, the blog you are reading right now, Can I Make Big Money Online, is ranked very highly for keyword phrases like: make money online, make money, how to make money online and many more. Those are competitive keywords that get a lot of searches so the traffic would continue to come in even if this blog was sold.
Also, if you are the one selling a site or blog with high rankings you don't have it on your conscience that you just robbed someone out of $10,000 or whatever you sold your blog for. You can sleep at night knowing that the person who bought your site is getting their money's worth.
Another good thing about being the seller of a site like this is that you can do it over and over again to keep making money. It's a lot easier to build up the search engine rankings of a website for a few competitive keywords than it is to build up a highly popular A-list blog with thousands of RSS subscribers. You can do this a few times a year and keep making big money on each sale. Whereas a highly popular blog usually takes at least a year or more to build up, if you can even do it at all.
Basically the biggest point I am trying to get across here is that if you are going buy a blog or a website make sure it's one that has high search engine rankings for top keywords in its niche. And a lesser point I am trying to make is that if you are going to build a business out of selling sites then don't try to build up A-list blogs to sell.
So, the next time you see a blog or website for sale that you may be interested in buying, don't look at the RSS count, technorati ranking, how many posts it has or how many comments each post gets. For the most part, you should really only be worrying about how highly it is ranked for competitive keywords in its niche and how much traffic it gets from search engines.
Disclaimer: I need to start by saying that my opinion on this ebook is going to be slightly biased, since the writer of "The Ebook Walkthrough" (Ryan Ambrose) is also one of the writers for my blog.
That said, I am going to give you a quick review of Ryan's book "The Ebook Walkthrough".
In his ebook, Ryan walks you though the process of creating an ebook from start to finish. He explains what tools you will need, how to use those tools to create an ebook, and how to make money with your ebook.
The Ebook Walkthrough lives up to it's promise. It reveals exactly how to write and publish your own ebook in clear, simple and easy to implement steps. I would recommend this ebook to anyone that wants to learn how to create their very own ebook.
Click here to go check it out for yourself.
I'm going to throw this out to the peanut gallery, and in all fairness, I didn't think of it. I remember reading it somewhere, and I regret I don't remember who said this, but to paraphrase: "The only people on my list are the ones who've paid to be there". It's the strategy I'm going to use with my soon-to-be-live latest e-report launch, and here's the reasoning behind it.
The desirable quantity in a list is its responsiveness. Therefore, the only time you should put someone on a list is when that someone has already bought something from you, (i.e. has demonstrated the capacity to be responsive to your sales pitches). This insures a higher chance they'll buy something else from you later, because they've already paid money to be there now. A lower volume of names, to be sure, but more responsiveness.
I know the $7 report theory puts this to some use. You buy the report before you're asked to for your name and email, which means the person selling it already knows the latest addition to their list will buy from them. Granted, they're probably not going to buy a product in $97 dollar range if this happens, but other $7 products and their 100% commissions? An entire web site full of them called 7dollaroffers.com exists as nothing more than a clearinghouse for those sorts of offerings in multiple niches, giving you plenty to promote.
So, what do you think, and what are your circumstances?

Can you get responsiveness out of your free ezine list? If so, what are you doing?


Do you already do it this way? How's it working out for you?


Have another strategy you'd like to share?


Leave a comment and give me your opinion.
Wow, this is really cool. In fact, I am seriously contemplating buying a copy of this before the price goes up.
Joel Comm has just released something he is calling "Instant Resale Templates". Joel has invited a limited number of people to try the same business system that he has used to create over two million dollars!
Basically, Joel is selling you an online business in a box. If that interests you, then click here to check out the deal Joel is offering.