My friend Daniel from Daily Blog Tips has declared May 1st to be RSS Awareness day!
I am pretty busy with a new baby on the way, but I did want to let you know that May 1st is RSS (Really Simple Syndication) awareness day and in honor of the day I wanted to provide you some good resources to learn more about RSS:
RSS Awareness Day (Official Site)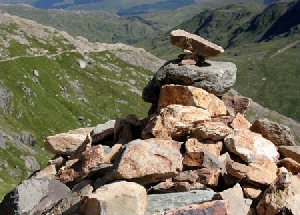 Online entrepreneurs have something in common. Our desire to succeed has made us take our financial destiny into our own hands with the idea of becoming financially successful one day.
While success can mean many things for each of us, a common measure of success is managing to become financially independent of an offline job and have the freedom of working from home. While working from home is generally associated with the American dream, many entrepreneurs fail to set proper milestones in their business to get ahead.
It is too easy to become complacent while things are going well, but not setting targets that help us to grow would be like committing business suicide.
The first step is always the hardest since it often involves a tremendous amount of courage, trust in our abilities and mojo to get even started.
Fear of failure holds back many would be entrepreneurs and unfortunately this common human trait will hold these folk back from ever experiencing the power of failure. Yes, that wasn't a misprint since failure is ultimately responsible for our successes. Without failure we very rarely grow and without growth, there won't be any success.
Depending on what business you are involved in, you will have to set different milestones on your journey to financial abundance. To give you an idea, I have listed the goals I achieved along the way so far and how I advanced my own business by striving to meet them step by step:
Starting my own freelancing business – check!
Earning $1,000 month – check!
Earning a full time income (minimum of $2,000/month) – check!
Becoming a pro-blogger – check!
Networking with other writers and webmasters – check ongoing!
Taking on other writers (outsourcing) – in progress…
Earning enough to help my husband quit his job – in progress…
Building niche sites to pay me residual income for years to come – in progress…
Working mornings only, while living "my dream life" for the rest of each day – in progress
Ultimately, the last statement is my largest dream. Being able to run my business from anywhere in the world and not having to work all day long every day. My dream is to earn enough money for both myself and my husband and be financially free to work anywhere I please, living the lifestyle of an LIP.
Here is what you can do to determine your very own business milestones.
I'm sure you've heard the terms:
short term planning
medium term planning
and long term planning before
These are common denominations when it comes to setting goals and getting things done. The thing is, while for one of you short term means this week, for others it means the next three months.
It really is hard to throw all into the same bucket and depending on the nature of your business, short term really does mean today. If you are in an industry that deals with fast changes like money, real estate or trends for example, today's hot deal could be stone cold tomorrow. Entrepreneurs in these particular industries have to set different goals than a writer like myself.
Also, often our goals have nothing to do with money but a simple measurement.
Measurements are needed regardless of the business you are involved in and could relate to any of the following and anything else for that matter if I have forgotten to mention it here: time, money, grades, recognition, education, positions, the amount of clients you have, the amount of employees you have, etc.
I'm sure you understand what I mean by now. Unless we use some kind of measure in which to advance our business with, it will be really hard to move ahead.
Measurements evoke another most important attribute. This attribute is called focus.
Without focus most of us would barely be able to earn a dime to support ourselves online, let alone our family. Focus is what gets us out of bed in the morning and keeps us pushing on toward yet another goal when the going gets tough.
As you can see, setting milestones is barely the first step we take when we embark into entrepreneurship. Milestones are a constant evolving matter that power us toward the dreams we always had.
About The Author
My name is Monika Mundell, and I'm the author of Freelance Writing. Learn more from me there.

Guest post by Jonathan Dawkins
Search Engine Results Pages are a critical means of ensuring more visitor traffic to your website or blog and yet they are often one of the main areas that are badly neglected by site owners.There are thousands of great articles on link building strategies, how to boost your page rank, blogging for links and the latest paid advertising approaches to get your site seen by a wider online audience, and whilst this is excellent and very valuable there is little point if your site fails to sell itself in Search Engine Results Pages once you break into the top 10.
Let me highlight my point with an example. Below are two descriptions that could be displayed in SERPS for a search on the phrase "Make Money Online."
Description 1
"Make money online with proven techniques from Internet marketing experts. Learn how to make big money online with integrity."
Description 2
"People enjoy it when they have the opportunity to use the internet for many different purposes including making money online, I've often thought that when individuals…" It is pretty obvious that the first makes full use of the description Meta tag to actively promote its business whilst the second has neglected this aspect and is vague and uninviting. It is important to remember that if you don't insert a description for your page, Google will automatically generate one for you, but this is normally poorly organised and disjointed and mostly likely accounts for description two above. The question you have to ask yourself is who is the best person to sell your site YOU or a third party?
So how can you make your site more attractive in SERPS? This advice is mainly directed towards the Google search engine which is by far the best on the internet, but the general rules apply to other directories like Yahoo and MSN
1. View SERPS As A Sales Directory.
Too often Search Engine Results Pages are viewed by online users as information pages, when in reality they are not; they are a global sales directory. If you feel uncomfortable with writing good sales copy then delegate this to someone who can, or employ a professional copyrighter to create some short, catchy tags. Ideally you need to keep your site description to around 24 words in length as this is the approximately the maximum amount displayed in SERPS.
2. Take Your Time
Google is very upfront about its use of site description tags. It makes it clear that it DOES NOT, use the description tag to index pages in Google, but some people have interpreted this as meaning that the description tag is not important. Exactly the opposite is true. To use an analogy, description tags provide the "shop window" for your site. If your shop window looks cluttered, unorganised and unattractive, who will want to visit your site even if you have the best online content inside? So take your time and ensure that each web page is optimised for that specific tag.
3. Avoid Duplicate Description Tags
Each page description should reflect what is on that page. You should never use generic description tags for the whole of your site. Think about it, if you have a page of content about Making Money through paid surveys, what has that got in common with another page about eBay drop shipping? Tailor your page descriptions to each page, that way online visitors get the most relevant content and are more likely to click through to your site.
4. Repeat Keywords
If you have a keyword and/ or phrase for your page, then you should seek to include it at least twice in your short description. This is because when an internet user conducts a search, Google automatically highlights the keywords in bold in the results page to make them stand out. The more times your keyword is repeated the more it will stand out to an online user as a suitable page.
So we could make description 1 that we referred to early even better in the following way;
Example: With one keyword in description meta tag;
"Make money online with proven techniques from Internet marketing experts. "
With two keywords in description meta tag; "Make money online with proven techniques from Internet marketing experts. Learn how to make big money online with integrity."
With three keywords in description meta tag;
"Want to make money online? Make money online with proven expert techniques and learn how to make big money online with integrity."
Now you may feel that using three keywords is excessive and that would be understandable. However, can you see just how the bold keywords will make this description stand out in Google Search Engine Results Pages. Remember that your short description tag is not trying to communicate everything about your site, it's just there to entice online visitors and three keywords makes it more eye catching and gives the perception that your site has more relevant content. In addition we've added a short question right at the start to hook visitors and encourage them to read more.
5. Combine With A Good Title Meta Tag.
If you want your site description to really stand out in SERPS, ensure that you treat your title tag in the same way, as this will make your search results even more tempting to potential visitors;
For example:
Make Money Online – Make Money Online With Integrity
"Want to make money online? Make money online with proven expert techniques and learn how to make big money online with integrity."
The combination of the use of keywords in the title tag and repeated three times in the description meta tag make this site stand out and is a powerful marketing tool for your website or blog.
Summary
So how about spending a few hours doing some housekeeping this week on your site and ensuring that you make maximum use of your description meta tag. My experience is that it has increased visitor traffic to my site by between 15% within 1 week of doing this. Let me know how it works for you and if you notice a difference by leaving a comment on this post.
Finally, a big thanks to George for letting me use his meta tag description for this blog as an example for illustrative purposes.
Earlier this week I had the pleasure of meeting Wendy Piersall of Sparkplugging (formerly eMoms at Home). It was a real pleasure to meet with her in person after being online friends for about a year now.
Wendy is very altruistic and would love to help everyone work from home. She recently made major changes to her blog and even changed the domain name from emomsathome.com to sparkplugging.com. She has done amazing things with her blog and I highly recommend you go check it out.
I may talk more about some of the things we discussed at a later point in time, but the main thing I took away from meeting Wendy is that she sincerely wants to help people learn how to work from home for a living.
Before I go, here is a picture of the two of us from earlier this week: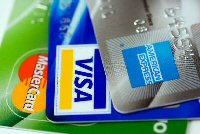 How do you put the 'Now' in 'Buy Now'? It's a big concern if you want your sales letter page to sell. Better known as a call to action, it's the last thing you'll write that pushes your customer over their last little bit of resistance, and nudges them into buying your product. It appears before the button that sends your customer to your selling mechanism, and is the last "A" in AIDA (Attention-Interest-Desire-Action).
You must have a call to action, even with an excellent sales letter. Otherwise, most people won't do anything except 'think about it'. Then, they'll think about it, and think about it, and think about it, and you won't make any money from them because they're too busy thinking about it.
So, here are a few tips for putting the "Now" in "Buy Now":

Say so: It's the basic approach that's used with the simple "Buy Now" button companies like Amazon.com put in their affiliate material or on their site. This method is so commonly used I don't even give it much thought when I see it, but I don't see anyone getting rid of it yet.


Give your customer a reason why to buy now: Want to call someone to action? Don't forget to tell them what's in it for them (the "WIIFM" approach). An example would be something like "Give me my free stuff" on the submission button for an ezine sign-up.


Limited time offers: The digital equivalent of the scarcity tactic. There is never any scarcity in downloading a digital product, because it was never physical in the first place and therefore unlimited. However, you can say that you might raise the price or pull the offer entirely after a limited time, and motivate a customer to buy that way.


"If you're serious…": This is a bit on the rough side to do to someone, but it also works. It's the "If you're serious about such-and-so, you'll buy the product" approach, and you may have seen it for yourself on other sales letters.


Overdeliver: Want someone to give every future product you try to sell or promote to them serious consideration? Overdeliver on the first one they buy from you. If you build a reputation for overdelivery, it will put a world of punch into you "Buy Now" calls to action, because your previous customers will know your products overdeliver.


The P.S.: Yes, the post-script section of a sales letter can give you a second chance to get a sale that you might otherwise miss with an additional call to reconsider. They tend to be right under the "Buy Now" block, and say things like "Wait a minute, before you go" with a quick recap of the sales letter. Their intention is to increase conversions by attempting to change the action that's about to happen (reader leaves the sales page) with the action you want (reader buys the product or service).


If you're going to write a sales letter, or generate advertising to cause some sort of action, you have to put the "Now" in "Buy Now". Forget your call to action, and chances are your visitor won't take one.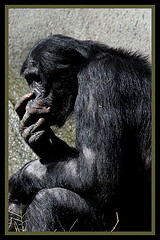 There has been an alarming trend of bloggers lately, who complain about all the rehashed crap that is being blogged about worldwide. I have to agree with this and a sure proof of this is my shrinking RSS feed reader. Bloggers who posted like 5 blog entries about how their ebook performed after being released have been eradicated as well as those who simply blog to sell me their rubbish.
These days I hardly read MMO (make money online) blogs and it looks like I'm not missing out on much anyway. What is it with bloggers who think they should blog everyday but don't manage to put out one meaningful post during the week – yet they are treated like the gods and goddesses of the blogosphere.
Have we really become suckers who simply hang out at a blog because the RSS feed reads in the thousands, even though the blogger doesn't have anything of value to share?
Where has the focus on quality gone?
What do I mean with quality anyway? I guess I'm talking about meaningful posts that either educate, help, provoke or make people really think.
When I first started blogging I also blogged daily for many months. But I soon realized that I was going down the same road many of today's bloggers travel on and that is the road of "overdoing it with unmeaningfull content" that only serves one purpose…to bring them more traffic.
It was actually Maki of Dosh Dosh who got me thinking when he announced that he would cut back his posting frequency in the middle of last year.
I thought, I rather do this myself than write rehashed stuff just because…
Since then I have cut back severely and in my eyes this has been the best thing I could have done. My traffic hasn't suffered at all. Actually quite the contrary and unless I have something of quality (see above) to share with my readers, I won't post.
To be fair, one man's/woman's quality could be another's trash. I know that but I also think you would agree with me when I say there is far too much rehashed stuff floating around online. Just to blog because you ought to is simply like sticking a knife in your throat as your readers will notice eventually if there is a lack of quality.
Instead of trying to sell every affiliate program under the sun and blog about it when the next "wonder" hits the Internet, why not blog about a topic which is your forte and allows you to help educate others instead?
What would be your favourite:
Blogger A: who blogs about this and that affiliate program, posts every day, talks all the time about how they don't really know anything about the make money industry and yet tries to flog an ebook (free or paid) to their readers in order to make money on the back end. Plus they pretend they are the next A-lister because they have enough readers to fill a small stadium (OR NOT).
Blogger B: who doesn't claim to be something special, but makes money in a particular niche and uses his/her knowledge to help their reader with lots of informative and free info. This blogger hasn't got a huge following because he/she doesn't rub shoulders with the A-team, sucking up to whatever they say.
Mmmhh… it is a hard choice, isn't it? Would you forfeit a minute in the limelight for a minute of true learning that can actually help you make money? I guess it comes down to two things:
how gullible you really are
how serious to succeed you really are
Anyway, do you focus on quantity, quality or both?
About The Author
My name is Monika Mundell, and I'm the author of Freelance Writing. Learn more from me there.

I joined Twitter the other day and just started using it last night. Here is my profile page:
http://twitter.com/georgemanty
My wife Jill told me I should use Twitter a year ago. Considering how big it has gotten, maybe I should have listened to her. One of these days I am going to remember that she is always right 😉
I wasn't sure what to do with my Twitter account, so I thought I would ask you what you would like to see me do with my Twitter account.
Here are some ideas I have come up with so far:
Twitter my wife's labor
My wife Jill is due May 15th and I was thinking maybe I could twitter the whole labor. Now, sure if she finds out, she will probably kill me. Considering the way she reacted when I had a long conversation about golf with her OB-GYN when she was in labor with our second child… I guess twittering the labor is out…
Twitter my random thoughts through the day like…
"Had yogurt for lunch… when nobody was looking drove to Taco Bell and ate a REAL lunch."
Twitter what I am doing in my business
That could be useful, but could also be boring. For instance, it could look like this:
"Spent five hours debating whether to use twitter for marketing, networking, fun or not at all."
What should I use Twitter for?
What would you like me to use Twitter for? Or maybe the better question to ask is, "What could I use twitter for that would make you want to follow me on twitter?"
Please let me know…
I just created a new poll for you. Do you like to learn about making money online from audio, video, ebooks, online articles, or something else?
Please let me know by taking the poll below!
img by azza-bazoo

What can you do with a report? I'm talking about the 10 to 20 page reports that are the tinier cousin of the ebook. Most of you probably already using them with the $7 Report strategy invented by Jonathan Leger. But what else can you do with reports, and what sort should they be? I'm going to throw out some suggestions, and invite you to add your own in the comments.
So then, how can you use a report to make money?
1.) Build lists: You can use them as freebies to build a list. You sell any visitor on how amazing your report is when they come to your opt-in page, then tell them they can get it free just by giving you their name and email address. It's a classic technique, but I still see it used.
2.) Make them freebies with a product sale: Freebie additions to products tend to become more necessary as that product's price increases, and reports are great for that. As it is, freebies are a matter of course when you're selling online nowadays, though I do see some exceptions (like the $7 report strategy).
3.) Driving traffic: You write a report, and then put a link to your web site along with a pitch selling why someone should visit it at the end of your information. Afterwards, you make that report spread far and wide by:
Publishing it with blanket giveaway rights, so anyone can use it to list build.


Sell it with resale rights, and make some money in the process before others sell it for
their own profit.


Sell it with master resale rights, and watch it go far and wide.


Give it to your affiliates with the capacity to rebrand it, and let them drive traffic to
you with their rebranded affiliate link. If you do this, your site link should be the only
link in that report.


All of this puts your report in circulation, and can potentially give you massive link exposure.
4.) Affiliate link backsales: You can put affiliate links in a report, just like you can put them in an ebook. Better still, you can do this, and still use it with many of the other theories. If you do, use topically relevant affiliate links for a higher likelihood of making sales. In other words, don't try to sell calling cards in a report filled with cookie recipes.
Now, given all of the things you can do with a report, what makes a report desirable for the
people who might want to read it? What approach to your information will be so appealing to
a potential reader that the report will actually help you do one of the things I mentioned
above?
1.) The 'How To' report: This type of report is just as the name says. It's about how to do something someone in your niche may not already know. A report-sized topic would be fairly specific, such as "How to Make Scented Soap", for example.
2.) The 'Easy Button' report: I mentioned the appeal of convenience in a previous post, and this is the info product equivalent of it. It's about how to make something easier, faster, or simpler for someone else. The readers in your niche may already know how to do what your describing, but it's difficult or annoying the 'old' way. An example might be "How to Make Beautifully Scented Soap Affordably".
3.) The 'Avoid' report: This report can be summed up simply as identifying something in your niche someone would want to avoid, why they want to avoid it (if it's not already obvious), and what they can do to avoid it. Going back to the soap example, it might be something like "How to Avoid Ruining Your Scented Soap".
Reports are quite versatile, even if you can't sell them for big bucks. Because of this, it's worth your time to make and use them.
I've done many things over the years to make money online and have heard of countless other methods that I simply never tried for one reason or another. But I must not have gotten the memo on the newest trend in making money online.
If you follow the make money online blogosphere at all then you have probably noticed the same trend I have seen spring up lately. I'm not sure what to call it but it goes a little something like this… start a blog, build up it's popularity, get a lot of readers, and cash out big time by selling it.
I guess this must really be the way to make money online. I mean if all these well-known bloggers are doing it then it has to be a great thing to do, right? Well, I suppose it can be a great way to make a nice chunk of money all at once.
But, then what? Your blog is now gone. Your monthly income is now gone. All the hard work you put into it for months or even years… gone!
It's definitely not an easy or quick task to build up a popular blog so this isn't one of those "rinse and repeat" business models that you can do over and over again to keep making money. Out of the thousands of bloggers out there only a small percent ever build up a highly popular blog.
Not to mention this is horrible for the person that gets suckered into buying the blog. Most of these blogs are selling for a lot more than they are actually worth. Yeah it looks good on paper because they do have a lot of traffic and a big following. But they aren't following you, the new owner; they are following the original owner.
These blogs that are being sold have been branded by the original owner and the readers are following them because of their writing style or personality or some other trait they possess. As soon as the blog is sold all that goes away and so do the readers.
The new owner isn't left with much more than if they would have just started a new blog and built it up themselves. Now they are out $25,000 or so without a whole lot to show for it.
So, let's take a look at where the seller and buyer are sitting at this point…
The seller has a full bank account but nothing to bring in more income and the money they just got from the blog sale won't last long. The buyer has an empty bank account and a blog that might be bringing in a little income but not nearly as much as they thought it would.
Neither side wins!
Therefore, I don't think this is a very good way to go about making money online for either the seller or the buyer.
Of course there are a few exceptions to this. One being if the seller can no longer keep the blog for some reason and must sell it. Another being if the buyer is getting a popular blog for a super low price. And search engine rankings also play a big factor. But these exceptions are a whole other article themselves so I won't go into them here. I will save that for my next post.
Dedicated to your success,
Trent Brownrigg
Owner of a highly popular make money online website and the home business tips blog.
Joel Comm has just released a completely revised and extended AdSense Secrets 4.0 for 2008. It includes all the latest techniques that Joel used to earn over $500/day in passive income.
For a limited time (you knew that was coming, eh?), Joel is allowing you to get your hands on AdSense Secrets v4.0 for just $9.95!
If you are new to making money online with Adsense or you want to learn Joel's latest strategies for making money with Adsense then you should click here to go check it out for yourself.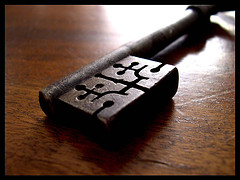 Buying pre-owned domain names can be a real pain in the behind. Why? Because it is VERY time consuming if you do the research right. The whole concept behind acquiring domains that are pre-owned is to:
Not have an issue with Google's sandbox
Hopefully get some indexed pages
If lucky get page rank
These factors alone make it all worthwhile to spend a few hours trolling the TDNAM website. TDNAM is GoDaddy's very own domain name after market. Many bloggers and website owners don't even know that buying a domain name here can save you potentially months of hard work in trying to get listed in Google's search engines for a targeted keyword.
In recent months I have gotten more and more familiar with pre-owned domains and I wanted to show you what I do, when my fingers itch.
Hopefully this will help some of you do the same and snatch up some cool domains for a bargain.
How to start:
First of all, I don't spend more than $50 on any domain ever. I think it is just crazy for a small business owner to do this. Most of the time I buy these domains for $5 plus the yearly registration fee of $9.95 minus the voucher I always find.
The reason I buy these domains is because of my niche sites. Sometimes I go with a brand new one and risk falling into the sandbox after a while and at other times I buy a pre-owned or previously expired domain. This really depends on the actual keyword and how much it pays.
When I search for my domains I always insert the keyword into the search box in TDNAM. There are four ways in which you can choose your search term:
Exact Match
Begins With
Contains
Ends With
From those options I normally start off with Begins With. The reason being is that I like my URL to begin with my keyword as this gives me a little more Google juice.
Do you need to have your keyword in your URL?
No you don't. Contrary to popular belief, you can use any URL to rank just about for anything given you have enough incoming links and age. Yes, you can rank a keyword with a brand new blog, but the listing won't hold. It might stay there for a day if you are lucky and then disappear again.
But personally I always prefer to have my keyword in the URL because it certainly helps me to outrank others in a very competitive field if put one on one.
What to look for:
If you are new to this, I suggest you check out closeouts and ending soon listings first. Those will give you a good idea on what the going rate is for certain domains and what to look out for.
In the end, it is up to you on which domain you choose if you do at all. But here come the helpful tips that will hopefully stop you from buying crappy domains forever.
Tips you need to know:
Go to Google and check each promising domain on whether it has any indexed or cached pages. You can insert this into the search box on Google site:yourdomain.com If it does,

GREAT

. Make a note of the particular

URL

of that page and keep this for reference once you own the domain. You will want to recreate that same

URL

again to help you with search engines.
Check whether the site has any page rank. If it does, good. But this isn't necessary for the success of the site right now.
Now visit WhoIs and check for two things: one, you want to know how old the domain is (preferably 2 years minimum) to be out of the sandbox for sure and two check whether the domain has been blacklisted. If it has, keep your fingers off!
Once you have checked all these factors and all looks great, buy the domain. Congrats, you just scored yourself a great platform on which to build a niche site.
A note: To be eligible to bid for domains on TDNAM you'll have to pay a small yearly membership fee. From memory it is below $5. Also, if you do bid on a domain and paid for it and all, you'll only take ownership of the domain once the listing runs out.
The owner will also reserve the right to renew the domain again if they wish which means that you won't be able to use it. In that case you obviously will get a refund.
Anyway, buying domains on TDNAM is great fun, although very time consuming so don't get too addicted.
About The Author
My name is Monika Mundell, and I'm the author of Freelance Writing. Learn more from me there.