I like to ask the following question every now and then on this blog:
How much money do you want to make online every month?
Please, take the poll below and let us know:
I have been ill the past week and half, but Matt Tutt just asked me about my UVME test drive. So I wanted to give you a quick update…
What do I think of UVME?
Well, there were a couple of surprises when I signed up. I didn't really understand the way the upline and downline worked. I didn't realize that both you and your downline needed to play games (which cost more money) in order to make money. However, I wasn't terribly bothered by that because I do enjoy playing games.
After giving UVME a very short trial I decided to cancel my membership. The main problem was that I have several projects over the next few months. Also my wife Jill is due with our 6th child in May. In other words, I already have so much on my plate that trying out UVME was pretty much just a distraction for me.
That said, I can see how some people would enjoy it, and I can see how you could make some good money with it. It just wasn't right for me.
If you decide you want to give UVME a try and you are looking for someone to sign up under I recommend visiting Ryan Shamus' blog here:
http://ryanshamus.com/category/uvme-business/
He is very nice to work with and he can explain how the system works a lot better than I can.
Trent Brownrigg is now officially a co-author of this blog.
With Trent, Monika, Ryan, and myself, we now have a total of 4 authors to bring you some fresh perspectives on making money online. I am really looking forward to working more closely with Trent in the coming months.
Please welcome Trent as a co-author and check out his blog. I am sure you will enjoy his writing.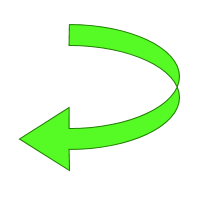 While working on a new theme for this blog, I realized that I want to take this blog in a slightly different direction. What I discovered is that I really want the primary goal of this blog to be:
"To help beginners make money online while maintaining their integrity."
Because of this new direction, I will be slowly changing the way this blog is organized in order to line up with the new mission statement. This goal will also be reflected in the new design that should be finished up in the next few weeks.
I hope you enjoy the changes that are coming…
I have been ill all week with the creeping crud, but one thing I did want to mention before the weekend is that Aaron Wall of the SEO Book has changed his business model and is now selling a monthly membership for access to his SEO knowledge.
I was half way through writing a review of the SEO Book when Aaron sent the notice about this change. Given how good Aaron's book is, I am sure that membership in The SEO Book Training Program will be well worthwhile. I plan on signing up for it and doing a review of it sometime in the next few months. In the meantime, you can click here to go check out The SEO Book Training Program for yourself.
Guest Post by Chris Johnson
There are a lot of paid programs out there that you can try out to make money online, but many of them end up badly. While reviewing a forum on such oportunities, I checked into some of the programs they mentioned. The disproportionate amount of screens appologizing for the program closing, it was never their intent to have any one lose money, etc was staggering.
So, can it be done for free? That depends on how much work you want to put into it. Sites like Helium.com, Hubpages, and Squidoo will pay you for writing articles and pages about what you know, and some will pay you to play games like Moola.com and uVme. You can also try blogging for money by writing reviews at places like Blogvertise. Or if you have talent with a camera, try your hand at Shutterstock.com. There are plenty of free resources out there, but the trade off is that it takes longer.
This is where the number one skill of any webpreneur comes into play. Patience. If you expect to start a venture and within a week be rolling in the dough, think again. It takes time to build your blog or website's reputation up through networking at places like Blogcatalog, Linkshare, and Linkreferral. Many social networks also help in spreading the word, but as they are SOCIAL networks, you need to participate and show the rest of the community that you take it seriously.
Some paid services will be unavoidable. You will probably need a domain name, and some advertising is necessary. But GoDaddy.com is fairly inexpensive, and sites like ScratchBack allow you to spend a small amount of money, called "tips", to appear in another blogger's "Top Spots". They can also pay you for the same privilege. Adwords is also a possibility, but you'll probably want to wait untill your readership will justify the expense. Just remember, persistence and patience are the most important tools that you possess. Keep at it and you will realize the benefits.
Chris Johnson is a regular Joe, living in West Virginia, who dreams of making money online without spending money to do it. If you'd like to follow along with his quest, check out www.thechrisjohnsonproject.com.
In the previous post in my getting started series we talked about the importance of knowing what you want. In this post we are going to discuss how to pick the right niche for your online business.
A while back I wrote about how to pick the right niche for your blog. The same process can be used to pick the right niche for your online business. Here is a quick outline of the steps you need to take (you can read all the details here):
1. Make A List Of Your Passions
2. Make A List Of Things You Do Well
3. Merge The First Two Lists
4. Choose Your Favorite 3-5 Niches
5. Determine The Traffic Potential
6. Determine The Money Making Potential
7. Make Sure You Have Time For The Niche
The Most Important Things To Remember When Choosing The Right Niche For Your Online Business
You should choose a niche in a target market that you CAN and WANT to spend a LONG time serving. While you can have online success by going from one niche to another and you can have online success by creating products in niches that you are not passionate about it is much easier to build a business by sticking with one niche market that you LOVE and catering to that target market. I am going to say that again , because it is SO important:

It is much easier to build a business by sticking with one niche market that you

LOVE

and catering to that target market.

To help target the right niche, you need to decide who your ideal customer is. You can do this by answering the following question:
Who will I enjoy serving?
Target your online business for a niche you would LOVE to serve (click here to read a previous post I wrote about the importance of choosing your customer first).
You want your online business to be enjoyable and easy. One of the best ways to do that is stick with a niche you are passionate about.
If you REALLY want to make big money online AND enjoy it, then do what you LOVE.

Wow, it's been a while since I have done one of these posts…
Here are some of my favorite Internet marketing articles from around the web this week:
Self-employed in 7months
Co-author of this blog, Monika Mundell, tells her story of becoming self employed in 7 months. Very nice read.
What is good content?
My friend Maki wrote the best post I have seen on the topic of what constitutes good content. My answer to the question "What is good content?" would be doshdosh.com. His blog is a great example of good content.
28 Ways to Make Money with Your Website
My friend Daniel at Daily Blog Tips wrote a really nice post on different ways to monetize your website.
Dissecting 28 Ways To Make Money With Your Website
Yaro took Daniel's post a little farther by adding his unique insight into Daniel's list.
My Rant About This So-Called "Recession"
Perry Marshall wrote an excellent article on the upcoming recession. I completely agree with him. Just how many recessions has the media predicted? Check out his blog for the answer. Very good read for those worried about the future.
Bookmark Bliss: 101+ Stock Image Resources
Last but not least, I came across this post from 2007 that provides a great list of places to get images for your website or blog.
That's it for this week…
I wanted to let you know that I recently consolidated all of my Internet marketing related email lists into one big list. This will allow me to offer my newsletter readers more value on a regular basis and keep me from losing my mind :).
My newly consolidated FREE newsletter is going to provide monthly news updates, and useful marketing tips. I will also send occasional emails about products that I am launching to help you make more money online. There will be other surprises as well.
If you aren't already signed up for it you should fill out the form at the top of my navigation bar to join my free newsletter. For convenience, you can also enter your name and email right here:
I have experimented with a LOT of social networking sites and Stumbleupon is my absolute favorite social networking site for driving traffic to my blog.
Stumbling articles is pretty easy when you install the toolbar on your browser. It takes a lot less effort to get more traffic than other social networking sites. You don't have to be a "top" stumbler to get tons of traffic from it and it doesn't take a lot of time to be involved in the community.
So as not to re-invent the wheel I thought I would share some of the better guides I have read about using Stumbleupon for driving traffic to your blog or site.
My friend Maki wrote a really nice guide about using Stumbleupon. I recommend you check it out by clicking here.
Another friend of mine, John Wesley became a top stumbler early on and wrote about how he managed to do it. I think that you can follow his advice and become a top poster for quite a few social networking sites. In fact, I have friends using similar tactics to become top members of other social networking sites.
Search Engine Land wrote a good basic guide on getting traffic with StumbleUpon called 5 Tactics For Driving Traffic From StumbleUpon.
Terry Dean did some experiments with Stumbleupon traffic that you might be interested in and wrote a nice 7 step guide on using StumbleUpon for traffic.
I am sure you can find other information on how great StumbleUpon is for driving traffic to your site. If you aren't already using StumbleUpon for traffic, then I strongly suggest you go try it out. You can even check out my profile and add me as a friend, by clicking here.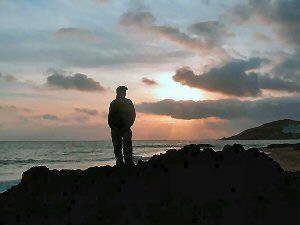 How To Plan The Online Business Of Your Dreams
In the first post in my getting started series we talked about the importance of planning out the business of your dreams. Before you come up with a business plan you have to know what you want to accomplish with an online business.
In other words the first step to creating the online business of your dreams is to define the online business of your dreams.
You can't create the online business of your dreams if you don't know what it looks like!
The best way to define your ideal online business is to ask yourself questions that will help you create a clear vision of your ideal online business.
Here is a small sample of the kinds of questions you should ask yourself:

Why am I starting a business?
Why do I want to make money online?
What am I willing to do to make money online?
How much money do I want to make per year with my online business?
How many hours a day do I want to work?
Do I like to deal with customers?
What are my strengths and weaknesses?


When you ask AND answer questions like the above question you can get a picture of your ideal online business. With that picture in mind, you are well on your way to creating the online business of your dreams.

PS. Here is a bonus question for those of you who are religious:
What online business can I create that will best serve God?
If you are reading this then I am going to assume you are interested in making money online. Either you already make money online and are trying to find ways to increase your income, or you are struggling to get started making money online. It doesn't matter which of those categories you fall into because this post is for both!
There is one near fatal mistake that most of us make when we try to make money online. What is that mistake? It's trying to make money online in the make money online niche! You are almost certainly setting yourself up for failure by trying to do this.
Why?
Well, first of all, it's one of the most competitive niches on the internet and it's very hard to compete with the people who have already established themselves at the top. You are fighting one heck of an uphill battle trying to beat them out.
Second, those in the niche already know all the marketing tricks and strategies internet marketers use to make money online. Therefore, it is damn hard to get them to purchase your products. And getting anyone in this niche to click on an Adsense ad or any other advertisement is almost impossible.
Finally, the profit margin in the make money online niche tends to be quite low compared to many other niches. Your target market is mostly broke and looking for ways to make money themselves, so they don't have much extra to spend. It's hard to make money when your market doesn't have any to give you.
So, what can you do to make money online? It's a simple answer…
Build your online business in niches outside of the MMO niche!
There are virtually endless niches that you can tap into and make money online. A significant portion of these do not have all the barriers and downfalls that the MMO niche has.
All it takes is a little research to find a profitable niche. You are mainly looking for quite a bit of demand with not a lot of competition. You also want to make sure it's a market that has money to spend and are willing to spend it. Then, build upon it just as you would if you were trying to tap into the make money online nice. Except this will be much easier!
There are people you will never hear of who are making tons more money online than any of the internet marketing gurus you hear about everyday. And they are doing it in these smaller niches that you and I have probably never even thought about.
So take some time to find a few smaller profitable niches and you will be making money online outside of the MMO niche in no time.