Well it's official the site that is trying to bring social networking, online gaming and network marketing together – UVME – has launched.
I haven't really spent much time promoting it since it was first announced, but I am going to go ahead and test it out. I do like playing games and while my social networking plate is full, I do enjoy meeting new people online. I am most interested in finding out how much money you can make with it.
My guess is that the early adopters will make decent money from it, but like most MLMs it won't really be worthwhile for latecomers. It's not something I am going to put a strong recommendation behind, but I wanted to write to let you know it has launched, and I am going to try it out. I have quite a bit on my plate right now, so other things will take priority.
I do think that UVME is a very cool idea and, who knows, maybe it will be extremely successful. Time will tell.
If UVME sounds like your cup of tea, then you can sign up for it by clicking here.
The other day I was interviewed by broadcasting brain. You can check it out on their blog by going here:
http://broadcasting-brain.com/2008/01/29/catch-the-brainwaves-with-george-mantey/
I thought he asked some really good questions. Go check it out!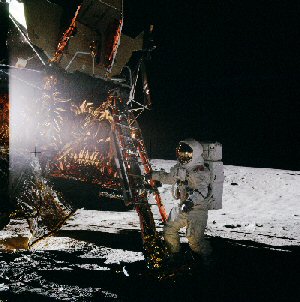 What is the first step you should take when starting an online business?
Many of us (myself included) start our quest to make money online by reading about it. You will read about SEO, Internet marketing, making money on eBay, making money with affiliate marketing, and anything else you can find to help you make money online. You might buy one or more info products about making money online. Then after learning how to make money online for a while you will either:
Purchase a web domain and start setting up the website to make money using the knowledge you have gained.
Continue to read and read about Internet marketing and never take any action on your knowledge.

Make a sound business plan and then take action on that plan to build a successful online business.

Make a sound business plan and then

NEVER

take action on that plan.


Which of these paths do you think is the best way to get started online?
The answer, of course, is number 3.
3. Make a sound business plan and then take action on that plan to build a successful online business.

If you start trying to make money online without a plan then you will never know where you are trying to go. You might get there on accident, but it is better to have that defined up front. In other words, choice number 1 is not ideal, but it is MUCH better than choices 2 and 4.
With choice number 2 you gain knowledge but never use it. With choice number 4 you make a plan and never act on it. Neither choice 2 or 4 result in an actual online business being created. You would be surprised how many people follow paths 2 and 4.
YOU WILL NEVER MAKE MONEY ONLINE IF YOU DON'T TAKE ACTION!
If you are just starting out trying to make money with an online business, then the first thing you need to do is make a plan for success. Not just any plan, but a good solid plan based on YOUR strenghts, skills, needs, and desires.
In the next post in this series we will delve deeper into planning the online business of your dreams.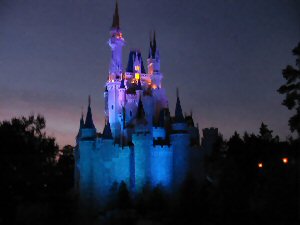 As you may already know, I was born and raised in south Florida. I LOVE going to Disney world. In fact, I was there last January with my family and parents (who live in Tampa). The picture above is a picture I took of Cinderella's castle while we were waiting for the electric light parade to start last year.
Anyway, Rich Schefren is holding a one week Internet marketing conference in Disney World. This conference is very appealing to me because it would give me a really good excuse to go visit Florida AND I would get to learn from some of the top Internet marketers around (Rich Schefren, Jay Abraham, Jeff Walker, Frank Kern…).
If it's something that interests you, then click here to get all the details about the conference.
Over the next few months I will be writing a series focused on getting started making money online, which will be aimed at beginners. I have a created a new page called "Getting Started" which will highlight these posts.
I want to make it simple for beginners to access basic information about making money online on my blog without having to search the whole site. I am planning other changes that will make it easier to find things. Most of those changes are connected to the new design I am working on with my web designer. In other words, this is the start of my blog makeover.
I'll be starting the series next week. Stay tuned. And please pass the information along to anyone who is looking for a way to get started making money online.
PS. While I am writing this series for beginners, I will continue to write other articles as well as having guest posts and posts from my co-authors.
Guest Post by Matthew Tutt
Before I start, it is worth noting that due to US gaming and gambling laws it is not possible to become a lottery syndicate member or affiliate if you are located in USA.
First, this way of making money online involves joining an online syndicate for the UK National Lottery and the EuroMillions lottery. A lottery syndicate is basically a group of people that team up to buy lottery tickets. Obviously, with lots of tickets, you have far higher chance of winning the lottery, although any winnings are divided equally amongst each member of that syndicate.
Lottery syndicates are always very popular and in demand. Not only can you increase your chances of winning a big prize on the lottery by up to 3600 percent, but as an affiliate you can also get to play the lottery completely free (and can make money as an affiliate if you refer more than 5 members). Therefore, it is a very lucrative and popular market to be involved in – millions of people play the lottery, and I'm sure you would have no problems in finding people to join the lottery syndicates. 1 in 4 Lottery wins are won by syndicate members, a very persuading fact.
As an affiliate of the e-lottery syndicate website, you earn money by referring new people to become members of your syndicate. The minimum membership fee you can pay as a syndicate member is £5 a week, or £240 a year. Although you have to be a syndicate member to be an affiliate, the potential earnings for affiliates are very impressive. If you were able to refer just 5 people to the e-lottery website, you get to play the lottery free every week (you will have covered your £5 weekly fee). It works out that you earn 20% from your referrals, so if you refer 100 people who are paying the minimum amount of £5 per week, you will be earning £100 a week, which isn't a bad amount, I'm sure you will agree.
As an affiliate of the e-lottery you can also earn money from the people that you refer who also go on to refer more people to the site. You will be earning 5% of any subscriptions that your referrals can manage to receive. Also, if you refer someone who goes on to refer someone else, and so on, you will still be earning money up to the seventh level. So just by referring one person who then sets off a chain, you will be in a great financial position. This allows a greater amount of money to be earned by targeting people that are already in a good position to get new people to sign up.
Becoming an affiliate of the e-lottery syndicate website is a great way of earning a lucrative and residual income, not just online but also offline. If you are able to refer people who will then refer more people you will be in an excellent position to earn a large amount of money from an already very popular and established market.
Link To Join The Lottery Syndicate Website
Caroline Middlebrook just let me know about a free ebook she has written that reveals how to use WordPress to create Niche web sites. In her ebook, Caroline walks you through the process of setting up WordPress and using it to create a static website (not a blog) in the niche of your choice.
WordPress is a good CMS that makes it easy to add/edit content on your site and I planned on talking about using it to create niche sites at some point. Also, the Stompernet trial had some really nice video lessons on using WordPress to set up niche sites. Anyway, click here to download the free ebook. It is definitely worth checking out!
Guest Post by Matthew Tutt
Although this was announced on the 8th of January 2008, some people may not have been aware of the changes that will soon be implemented by Google regarding the Adsense referral system (I had only noticed an e-mail from Google the other day mentioning their changes), and some of you may not have realised how/why Google is changing the system.
Basically, Google have decided that the Adsense referral system isn't working well enough for them (not making them enough money, no doubt). Therefore, they have decided to scrap the referral system for those of you who are based outside of Latin America, North America, and Japan. This hardly seems fair that someone should be favoured based on their geographical position, but that's the stance that Google has taken.
If you do live in Latin America, North America or Japan, then congratulations. However, there is still some bad news for you. Google will be reducing the payment structure to that of previous years. You will now only be earning $100 when your referrals earn $100. Obviously this is quite a drop from the previous system, but at least you can still earn from the referral system. A lot of people will be forced to remove their Adsense referral units from their websites and will probably end up resorting to promoting other advertising programs, too.
Obviously, this won't affect everyone. Not all people will have Adsense referral units on their websites, but I'm pretty sure that those of you who do will be pretty annoyed with Google. As of yet there seems to be no real alternative, so it seems that some webmasters will simply have to suffer a drop in revenue from their website. However, it appears likely that the main blogs and sites that will be affected are those who discuss ways to make money online, just like the Can I Make Big Money Online blog does.
If you are one of the million bloggers hoping to earn a slice of the big "can I make money online" pie, then you need to get some of your priorities right first. Blogging alone won't make you money, unless of course you are getting paid to blog for somebody else.
To make money with a blog, you need a plan of attack right from the start. Unfortunately, most bloggers don't have a plan at all. All they want is to make money – and fast.
Let me tell you, fast doesn't work, regardless of what the next A-lister tells you. We intend to throw our credit cards at any new offer that is hyped up on the Internet, promising us to be the final answer to our never ending quest to make money. And yet, it never happens.
Partially this is because most people fail to act on anything they hear, whether good or bad and then others who do act still fail if they are being fed the wrong information.
When we see those promising offers of instant riches we are lured into the belief that this will work for us too, despite the fact that most bloggers don't have a clue on how to market. Those A-lister who peddle their wares and every other marketer that hypes up their product only make $100,000 and more in 24 hours because they own a well established list.
This means that the moment they launch their product they send out the same email to thousands of people via auto responders and given the law of conversion they will make their insane amounts of money in seemingly no time.
A common blogger can never achieve this without owning a huge and responsive list! So before you throw away your money to yet another "great offer", work with the ones you already possess.
Making money on the Internet is very much possible with the following tools – ideas:

Creating your own ebooks


Starting a membership site


Working niches away from the "make money niche"


Creating your own "how to" course


Designing WordPress themes


Designing software


I'm sure that each and every one of you reading this (who has yet to make any money online) owns an ebook, course or report that delves into these subjects.
My advice is to grab one that appeals to you and follow the steps to build your business.
And let me just repeat this one again: fast doesn't work!
Believe me when I say that I wasted years online by following the wrong advice. I believed everything those A-listers were preaching. After all, they made it, so they had to know – right?
Wrong!
Most of them are only concerned about their bottom line profits. They don't give a toss about you or me, and they use us to fuel their insane profit margins. Once you understand how marketing works, how copy writing works and how the human mind works, you will know what I'm talking about.
But to be fair, it isn't just the A-listers who play unsuspecting newcomers for their hard earned money, there are also many black hatters who do the same.
The sad part of this whole scenario is that making money isn't really a nice man's game. It is the game of knowledge and power, regardless of survivors, and the sooner you understand this, the more money you will save (by not spending yours on every new product launch) and make in the long term (by developing your own launches).
About The Author
My name is Monika Mundell, and I'm the author of Freelance Writing. Learn more from me there.

Ok, so web 2.0 can't, in and of itself, ruin your life but…
Web 2.0 has created an online environment that is designed to make us spend more and more time online, which in turn can ruin your life.
Spending A Majority Of Your Free Time Online Is Not Healthy
Errr… isn't this a blog about making money ONLINE?
Well, yes but…
You can't spend all your time online and then find time to exercise. You can't spend all your time online AND cultivate a relationship with your kids. You can't spend all your time online AND strengthen the relationship with your spouse and/or find a spouse. You can't spend all your time online AND have a relationship with God. You can't spend all your time online AND …. (you fill in the blanks)....
You need to have balance and spending too much time making "friends" online can make you unbalanced.
That said, Web 2.0 has it's good points. As an Internet marketer, leveraging web 2.0 sites can be a great way to make money online, but it does have a cost.
What I Learned In 2007 About Marketing With Web 2.0
I spent a great deal of time in 2007 building online relationships using web 2.0. I would never want to give up the friendships I have made, BUT…
It hurt my off-line relationships with God, with my wife, with my kids, and it also hurt my health. It wasn't just spending time with Web 2.0 that hurt me but also spending time reading email 10+ times a day. In 2007 I spent WAY too much time checking email. In 2008 I am going to significantly decrease the amount of time I spend experimenting with web 2.0 sites and on other activities like reading email. It's just not worth it!
But Isn't Web 2.0 The Best Way To Get Traffic Online?
Yes and No…
Leveraging Web 2.0 is one way to get good traffic to your site, however it is not the only way to get good traffic online. There are many other ways to increase your website traffic that can be just as effective as Web 2.0. In fact, you NEVER want to rely on only ONE form of traffic generation for ALL of your website traffic!. This is so important I am going to say it again:
You NEVER want to rely on ONE form of traffic generation for ALL of your website traffic!
Don't get me wrong, I am not saying that you should give up on Web 2.0. What I am saying is that Web 2.0 and other advancements in technology are making it increasingly easier to lose focus on what is important. What I am saying is that spending too much time on surfing the web, making web 2.0 connections, voting on your favorite sites, etc. can ruin your life.
So, what can you do to keep Web 2.0 From Ruining Your Life?
Here are three ways to prevent Web 2.0 from adversely affecting your life:
Schedule Your Online Time
Make sure you always have enough time for the most important things in your life by setting aside a certain amount of time each day that you can be online. First set aside time for the most important things in your life, like spending time with your spouse, kids, etc. Then with the remaining time set a schedule for your online time. Doing this will make you realize just how much time you are wasting on tasks that have no bearing to your emotional, financial, mental, and spiritual well being.

As Internet marketers, it is important that we schedule our time wisely. There is something called the 80/20 rule that you need to keep in mind when you make a schedule. The 80-20 rule (also known as the Pareto principle, the principle of factor sparsity, and the law of the vital few) basically says that, for most events, 80% of the effects comes from 20% of the causes. In online business this translates to statements like "80 percent of your profits comes from 20 percent of your customers", and "20 percent of your efforts results in 80 percent of your profits". Your goal is to schedule as much of your time as possible on that "20 percent" that creates the real profits in your business. Scheduling time to work on the things that actually make you more money is crucial to your success. With Web 2.0 it is easy to focus on the "social" aspects of being online and spend VERY little time actually working on things that make you money.

Focus, Focus, Focus
Web 2.0 is not all bad. After experimenting with social networks, you should find 1 or 2 (maybe 3 or 4) that you really want to focus on and forget about the other ones. When you focus on 1 or 2 social sites for marketing purposes you can become an expert at using those 1 or 2 sites for getting traffic to your sites. If you don't focus on 1 or 2 sites, you will wind up spreading yourself too thin and not being able to make a big impact using any of them. Not focusing on 1 or 2 Web 2.0 sites for marketing purposes can be a total waste of your time.
Step Away From The Computer
Like I mentioned in step 1 you need to schedule time to spend off the computer. Just like you should schedule your online time, you should schedule time to do the things that are important to you. Otherwise you might rationalize spending more and more time online.

Take a step away from the computer and live your life. Do the things you enjoy, spend time with your family and friends. Don't sacrifice a REAL life for an online one.
Final Thoughts
Would you rather have the most friends on MySpace or have a good marriage? Would you rather have the largest community on MyBlogLog or have a great relationship with your kids? Would you prefer to be a top rated Digger or have an online business that pays your bills?
If you spend too much time experimenting with all of the latest and greatest social networks you will find yourself spending WAY more time online in 2008 while making less money than you did in 2007. I don't know about you, but I want to make more money online while working less, not less money online while working more.
Spending time using Web 2.0 to promote your business, make friends, and have fun can be very good, but spending TOO MUCH time in the Web 2.0 world can ruin your life and be bad for your business.
Last Monday was my 41st birthday and I decided to ask you how old you were. Here are the results so far and my thoughts on this poll:
How old are you?
Under 18: 16 votes (15%)
18-24: 50 votes (46%)
25-34: 19 votes (18%)
35-49: 19 votes (18%)
Over 49: 4 votes (4%)

Total Votes: 108
The results are about what I expected and very similar to the results you get when using the Microsoft demographics tool and type in "make money online" as the search term. In fact here are the results you get from it:

Under 18: (9.82%)
18-24: (33.93%)
25-34: (28.57%)
35-49: (22.77%)
Over 49: (4.91%)

It's not surprising that most of you reading this blog are under the age of 34 because, quite frankly, people my age and older are much less likely to have the time or desire to make a living online. Also, the younger you are the more likely you are to be on the Internet and to be net savvy. These are important points to remember when you are marketing online.
Be sure to do the demographic research in your niche first. Never assume anything. There are going to be some niches with older demographics. However, in general you will find a younger crowd online. This is VERY important to remember if you want to make BIG money online.
The winner of our Barter Genius 500 dollar contest is Thom Rigsby of http://www.jtrigsby.com/.
Congratulations Thom!
Thanks to all who entered and a special thanks to all of you who passed along the information.
Now to get to work on my new wordpress theme…